This post contains affiliate links. Click here to read my full disclosure policy.
Homestead For Beginners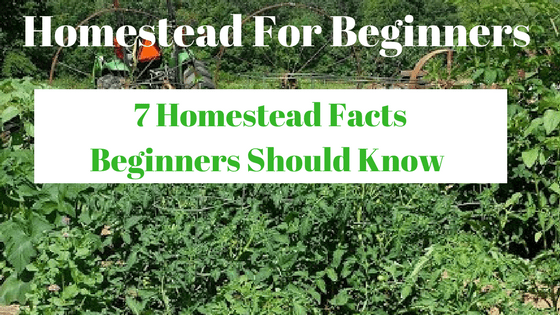 I've always lived in the country and only lived in the city for a few short months. I can't imagine a life in the city for long term, but that's just me and you too if you're reading this, so if you're thinking of moving out in the country and starting your own Homestead, then I'm so happy for you. You're going to love it! Growing your own food, enjoying Mother Nature and all that she offers us. Becoming more self-sufficient is very rewarding.
I don't mean you have to go Rambo and build yourself a fort with a molt around you and your family. No, I mean that you will be prepared if there is an emergency. You never know what the weather will do and you might be without power for a week or more.
God help us that nothing more drastic happens and you have to defend your property. But we know for a fact that tornados and floods can be just as devastating and that you can lose all your positions and power in a matter of minutes.
We had a bad summer storm one year and I was without power for a week. At the time we were running a large cricket farm and needed electricity to run the operation or all my bugs would have died. Farmer Hubby and Farmer Son had just left for a trip to Alaska. I was left to hold down the fort while they were gone. Farmer Hubby wanted to fly back but that was silly, we didn't get many vacations and never could have them together. I was a big Farm girl… I could do it. Thankfully we were prepared for this, we had generators and an awesome RV that kept me going for the week of no electric.
Homestead Headaches
Homesteading is hard work, you have grass to cut, a garden to grow, animals that need attention and vacations are put on the back burner. Like in my case  when we had the big cricket farm. We never took vacations together. It wasn't so bad. I got to do things Farmer Hubby would never do, like go on a arts and crafts cruise to Mexico with my Mom. See just think outside the box.
Before you make the big land purchase. Decide what you what your homestead to be like? I currently only have chickens and dogs. That really doesn't take up a whole lot of room. But if you think you might like to get a cow or goat, you've got to think of you space. Will you have enough grazing pasture? If not you're going to have to buy hay all year long. Which really sucks when it's going to be 30 below in the winter. You're down to your last bale of hay, you head down to town to the local feed store only to find that those bales of hay have gotten wet and are moldy.
The Goat Fiascle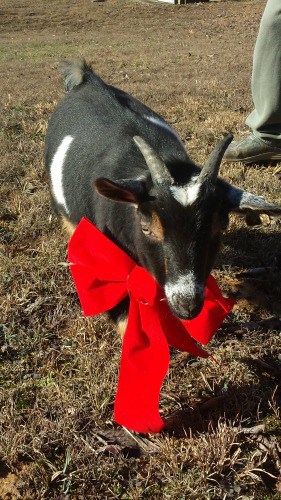 Planning ahead would have been great, getting enough hay to last the year. But we didn't have a clean, dry place to store up enough hay for the season, so we were just buying it for our goats one bale at a time. The next year we made a space in the garage for several bales and it almost got us through the season. But we still ran out, the goats started to eat our cedar trees that was in the pin with them. So we were feeding them more hay to try and get them to stop stripping all the tree barks off the trees. The pin was in a thick cedar forest on our place and it used to be a dog run when we raised dogs years ago.
We also let the goats out every day, but we had to stay with them. Herding them away from my herb garden, they loved my rose bush too. By doing that we were training the goats to scream bloody murder every time we walked out the door. Yah! Well to save my sanity, I sold the goats to a nice farmer down the road. Lessons learned. If we had planned it out better, maybe I would still have them. But I'm not sad that they are gone. I prefer just my chickens for now.
7 Homestead Facts Beginners Should Know
The best advice I can give homestead beginners is to Plan Ahead. If you do your planning of what you want your homestead to be like in the beginning, then you'll know what to buy when you go looking for a place. And you won't be sorry later down the road if you decide to get a bigger animal or animals for your homestead, you'll have room for them. Just remember to start small at first, learn the ropes. Find someone that you can call that will help you in a pinch. Especially if you're really not sure what you're doing. Like getting a bunch of cows your first year might not be a good idea. When you find yourself watching a cow die trying to give birth to a breached calf. Thank goodness we had a couple neighbors come and pull the calf out. Scary!
Homestead Book I Just Bought
Even though I've lived in the country all my life doesn't mean I know it all. Nope, I really don't know a lot! 🙂 But I'm going to learn this year, how to can is the top of my list. I'm going to have a smaller garden, one that is well maintained so I will get more to harvest and in this blog you can read all about my adventures along the way and I'm going to be referring to this book quite a bit. See all the post it notes already! I even started a Garden Notebook  you can start one yourself too! >>Join my FREE e-course and learn how.
Here's the rundown
–Start small, start small, get some chickens first and you don't have to get 30 of them either. You will have yummy fresh eggs and some meat if you choose to eat some of them. I've not done that but this year I'm getting some meat chickens when I buy my chicks this year.
–Join a group, facebook has many great groups, I joined a goat group, found my goats and then sold them on the same group.
-Before you get any animals find out if you can get a vet to where you're at, and what the animal is going to need, feed storage is a must.
–Fences make good neighbors
–Animals eat animals is all apart of life. The mother fox in my woods comes up in the spring and gets a chicken or two to feed her babies. I also keep my eyes out for my Chihuahua's looking for big Birds and Coyotes.
–Harvest and preserve, you will be learning how to preserve your veggies and make jellies with your strawberries. There is nothing better, than spreading your own homemade jelly on a piece of freshly made hot bread. Yum!
-Be a good Scout and always be prepared so plan ahead.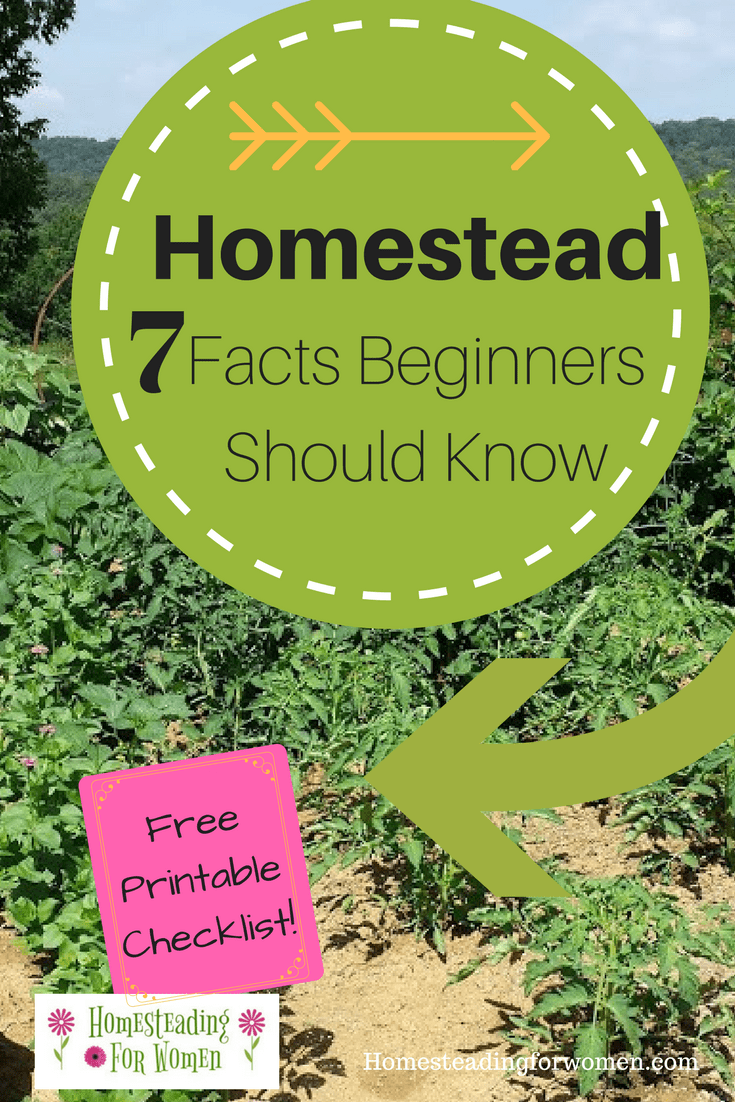 I hope I didn't bust your bubble of homestead happiness. I've written a Printable Homestead Checklist that you can download Here. It gives you a list of things to look for when you're buying your first property. Things you might not haven't even thought about. Learn from my mistakes so you don't have to!


Happy Homestead,