Are you sick and tired of spending a ton of money on hanging baskets of flowers for you patio? They always end up dying in a matter of weeks, or just look sickly for the rest of the season?  Me too! I'm on the lookout for outdoor artificial flowers in hanging baskets that look real.
Outdoor Artificial Flowers in Hanging Baskets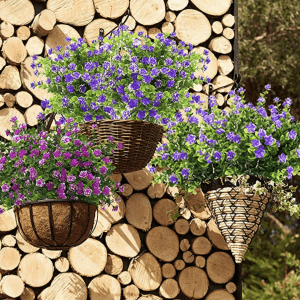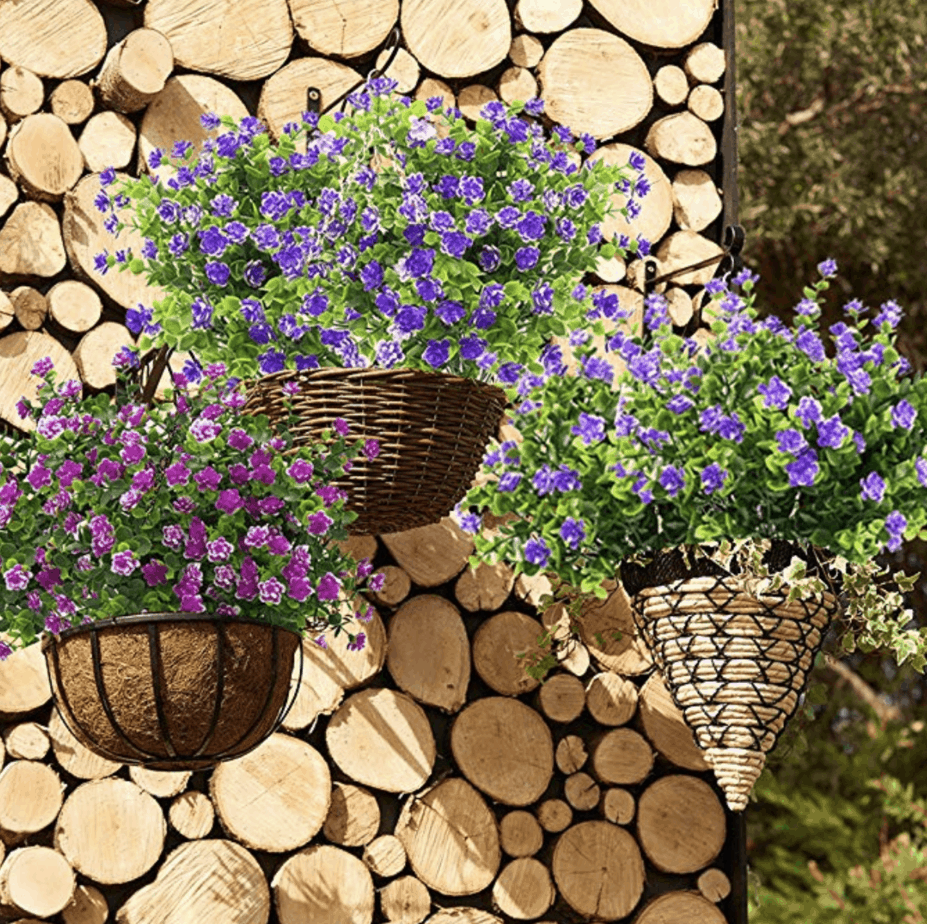 Artificial Outdoor Landscaping
When looking for fake flowers that look real, there are a few things to look for. The most important thing is to look at the reviews of the flowers. I looked at a bunch of them. Some of the flowers are not that great. So read carefully before you buy any. I've picked out the best I found below.
One reason that I love the idea of artificial flowers in my landscape is for one, the cost of the real plants can be pricy. And my results are sad. The plants look terrible in just a few weeks.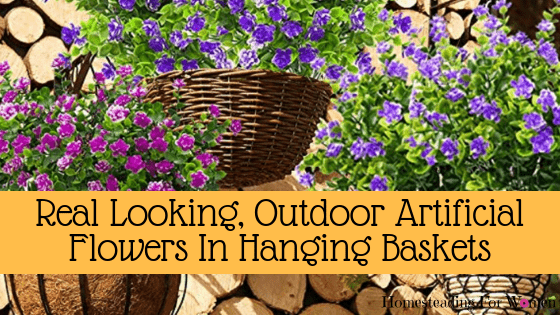 Now buying the fake flowers might be somewhat of an investment but these will not only look awesome all summer but you can take them in, clean them up and store for next summer. That's very exciting to me.
I love the way this lady put the artificial flowers in her flower boxes under her windows. They really look beautiful! She said she bought 26 packs of 4 of these. To get that look, which is Amazing Results! I just love how they turned out. I bet she gets lots of complements.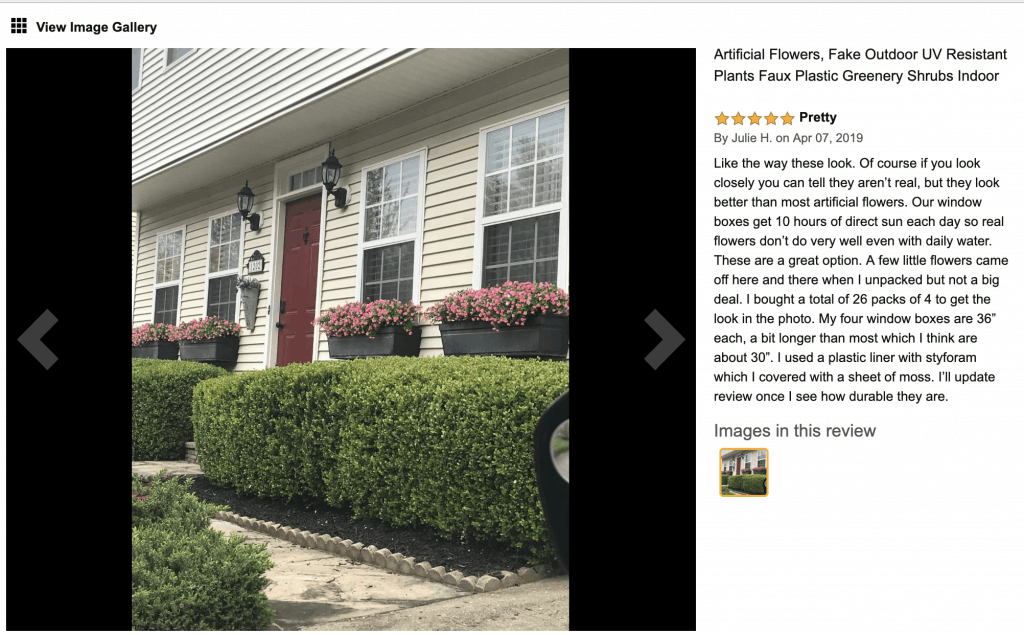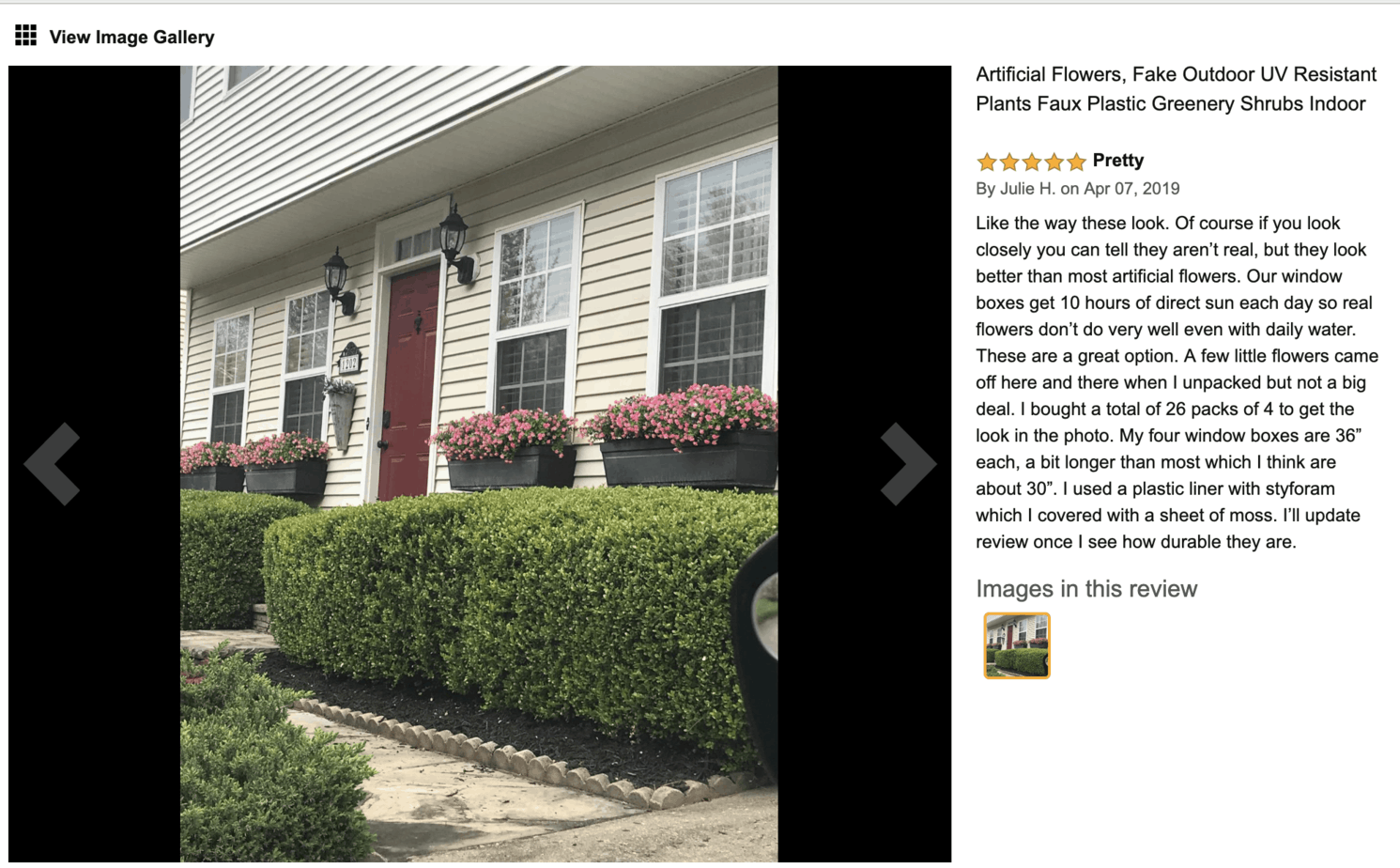 Can You Put Fake Plants Outside?
Yes! Isn't that Awesome! And they will look wonderful all season long. Don't you notice that all the grave sites have fake flowers on them. These will look great along with my hummingbird feeders I have hanging outside too.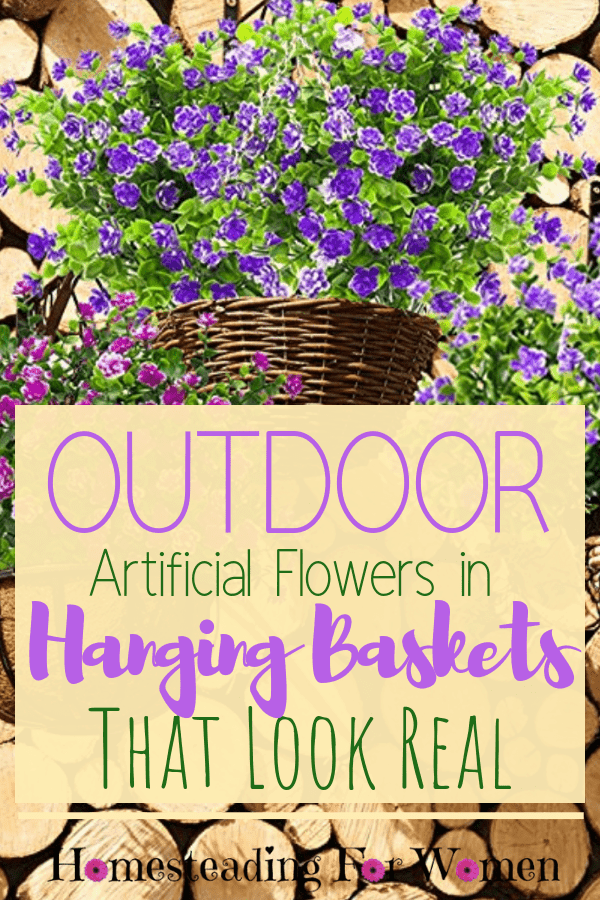 How To Preserve Artificial Flowers Outside?
I learned a trick from my mom. She sprays good old cheap hair spray on the flowers, it gives it a coat of protection. We just did that with my flowers at my son's grave. It really makes the flowers look nice for longer.  If you want some different ideas on preserving artificial flowers why not try out some of these.
And most of the time you don't have to do that at all, they will do just fine without any pre-treatment. But if your artificial flowers are going to be in full sun all day. You might want to give it a try with the hairspray.
So if you're tired of buying flowers only to have them die or look terrible before the season ends. You might want to take a look at some of the outdoor artificial flowers in hanging baskets that I have listed below.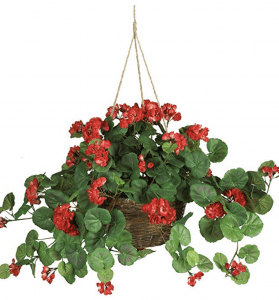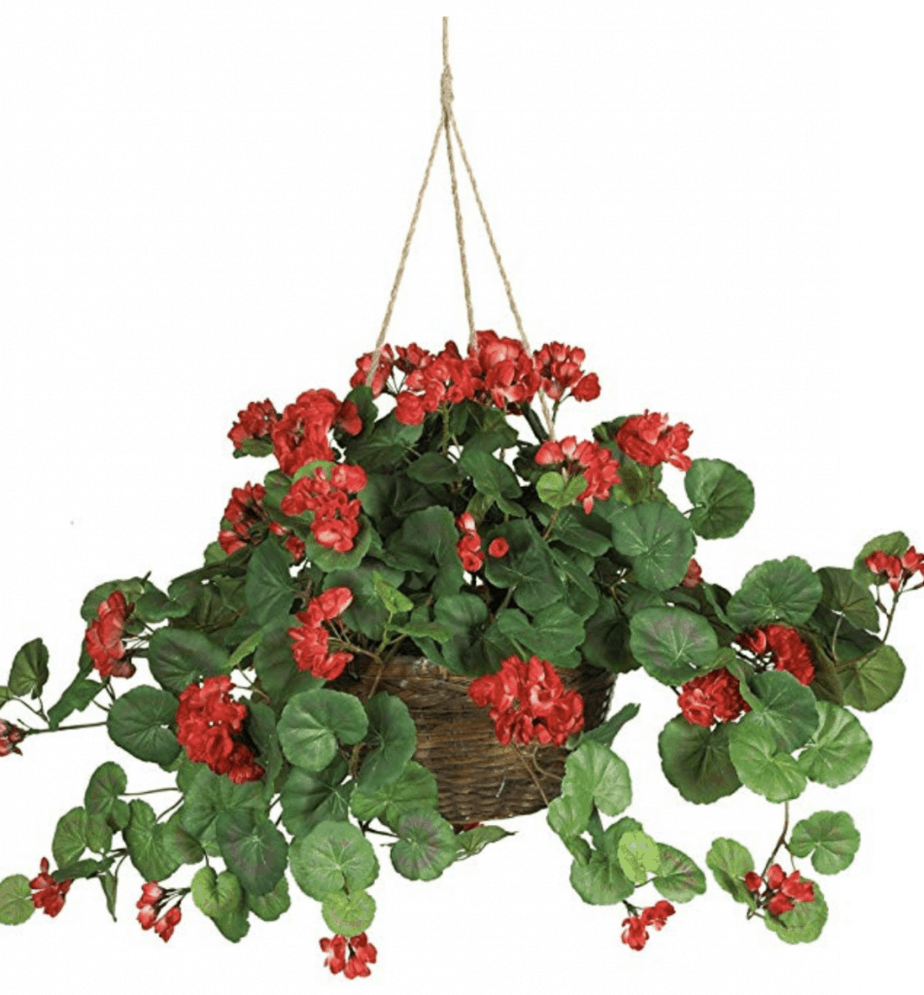 Don't you just love geranium's? I do and to have a nice fake plant in a hanging basket is even better! No more fuss. It will look great from the second that I hang it up until I take it down in the fall.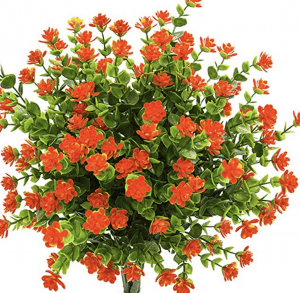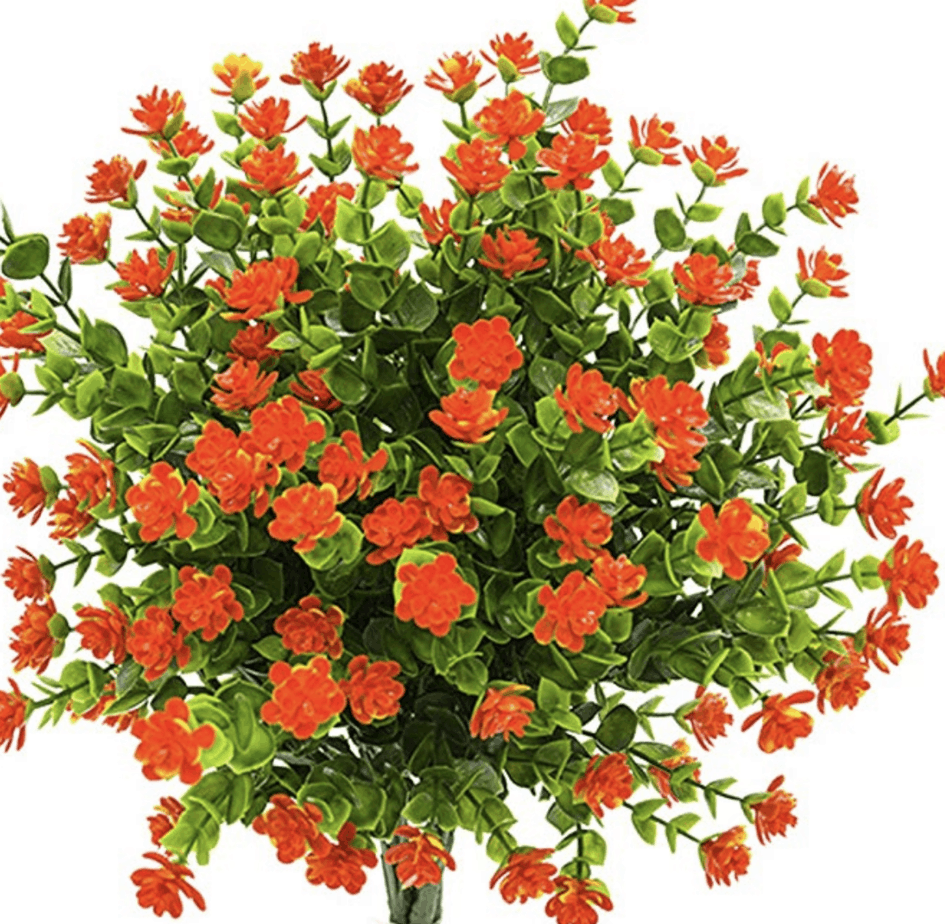 I really love the color of these, so vibrate. They are also have UV protection so they won't fade. You will need to buy your own hanging basket. I like these, they come in a pair. Then you will only need to get some flower foam, and moss to cover it up.
Super simple project and you will be rewarded with a beautiful hanging basket that you can enjoy for years to come.
You might also like to read:
Farmhouse Coffee Bar Ideas
Homemade Hummingbird Nectar Recipe
House Smells Like Dog When It's Humid- Here's My Solution