*posts may contain affiliate links. learn more
When To Harvest Your Garden Vegetables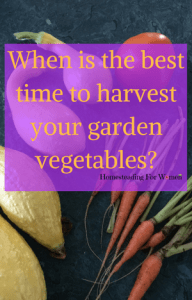 I love my garden! Tomatoes ripe on  the vine, a row of fresh green beans and my all time favorite is summer squash! Hubs makes a mean squash pie! Even if you only have one tomato plant in your backyard, you can still enjoy the fruits of your labor of having your own fresh veggies to eat in the summer months. I found this book to be very helpful in growing my garden this year.
I've even saved some of my tomatoes back and had them on Thanksgiving day! What to know that secret?
Homestead Tip>>>Pick the tomatoes green and the end of the season. Put them in a paper sack and store them out in your garage. That way you can just grab one or two at a time and eat them. I've only saved a few at a time, because I eat too many to save any more. So I don't know if you could save a whole bushel basket full but I save 10 or so. I pull them out and put them on the kitchen until they ripen up. Super awesome treat for Thanksgiving meal!
GARDEN GNOME STATUE – Cat massacre
Moonrays 91338 Solar Powered Angel with
Growing your own vegetables is one of the most rewarding hobbies you can have, not only will it provide you with life giving food, but you will be getting vitamins and minerals that most of the produce you buy in the supermarket don't have anymore. With over production of the fields and the chemicals they now use on the plants, it's no wonder most of Americanís are sick.
Knowing when to harvest your Garden Vegetables can be a little tricky. Grandmothers of our past knew just when to pick the tomatoes to perfection. My Grandma picked them just a little red and let them ripen up under the big oak tree outside on an old wooden table.
Generations today, have gotten away from the old ways and have forgotten or were never taught how or when to harvest vegetables, so you get the best taste possible.
Certain vegetables are at a delicate perfection of flavor and texture if harvested while still young and little. And this is a treat reserved almost entirely for the home gardeners. While it's not a good idea to eat most of the garden in its infancy, we do think that an appreciation of those vegetables that offer a taste bonus when very young is worthwhile in our store of garden enjoyment.
Also fortunately, it's well to start harvesting some crops early in order to avoid too many vegetables ready at the same time at the peak of harvest, that way you won't have to waste or have to throw out uneaten vegetables.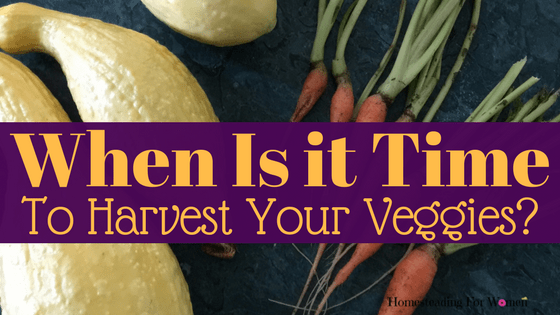 Garden Vegetables To Harvest Early
Here are some vegetables that make great candidates for juvenile harvesting. Keep in mind they must come from healthy, vigorous plants.
Artichokes, Beets, Snap Beans, Brussels Sprouts, Squash, Carrots, Egg Plant, Lettuce, Peas, and Potatoes.
Armed with this new knowledge of when to harvest Your Garden Vegetables, you will be successful in providing your family with the most delicious vegetables possible and Iím sure your neighbors will be impressed as well.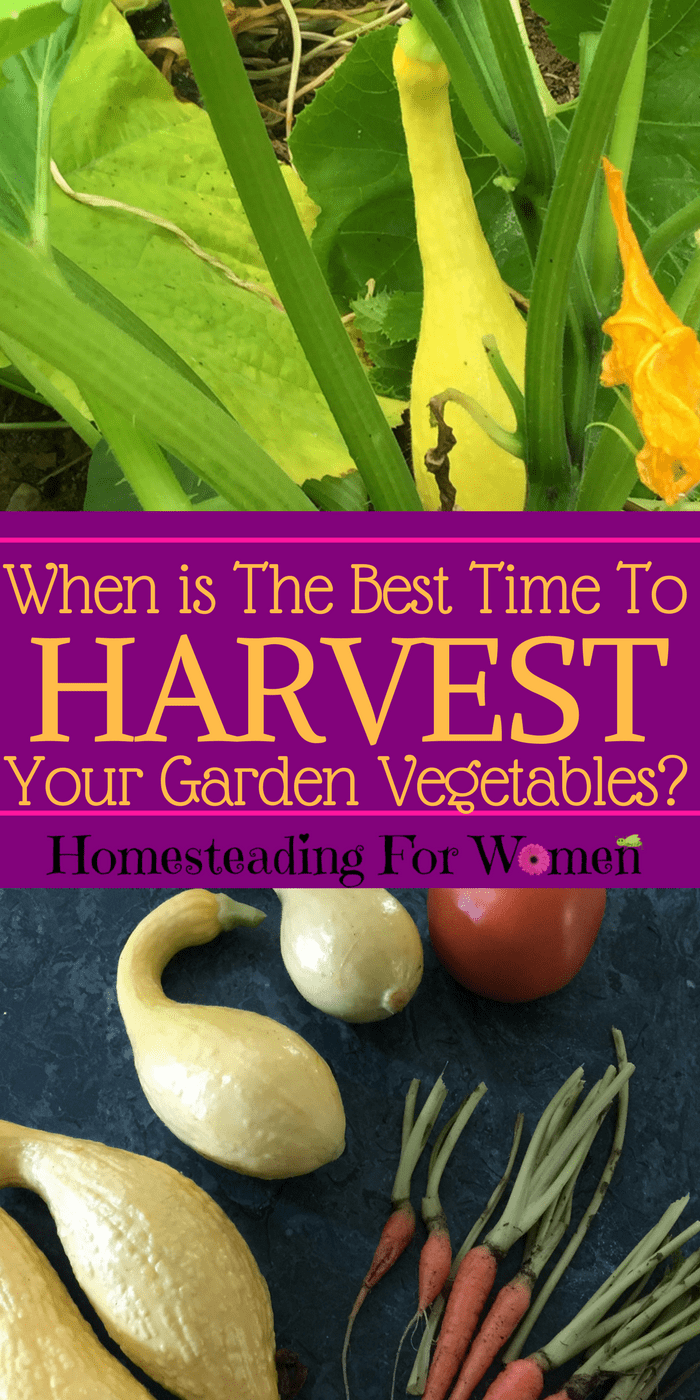 You Might Also Like To Read:
7 Bulbs To Plant In The Fall For Spring Flowers