Old Bathtub Garden Ideas -I was looking for an easy way to make a garden, one that I could easily take care of and weed. We had an old bathtub that was used as target practice in the backfield of the farm. Perfect!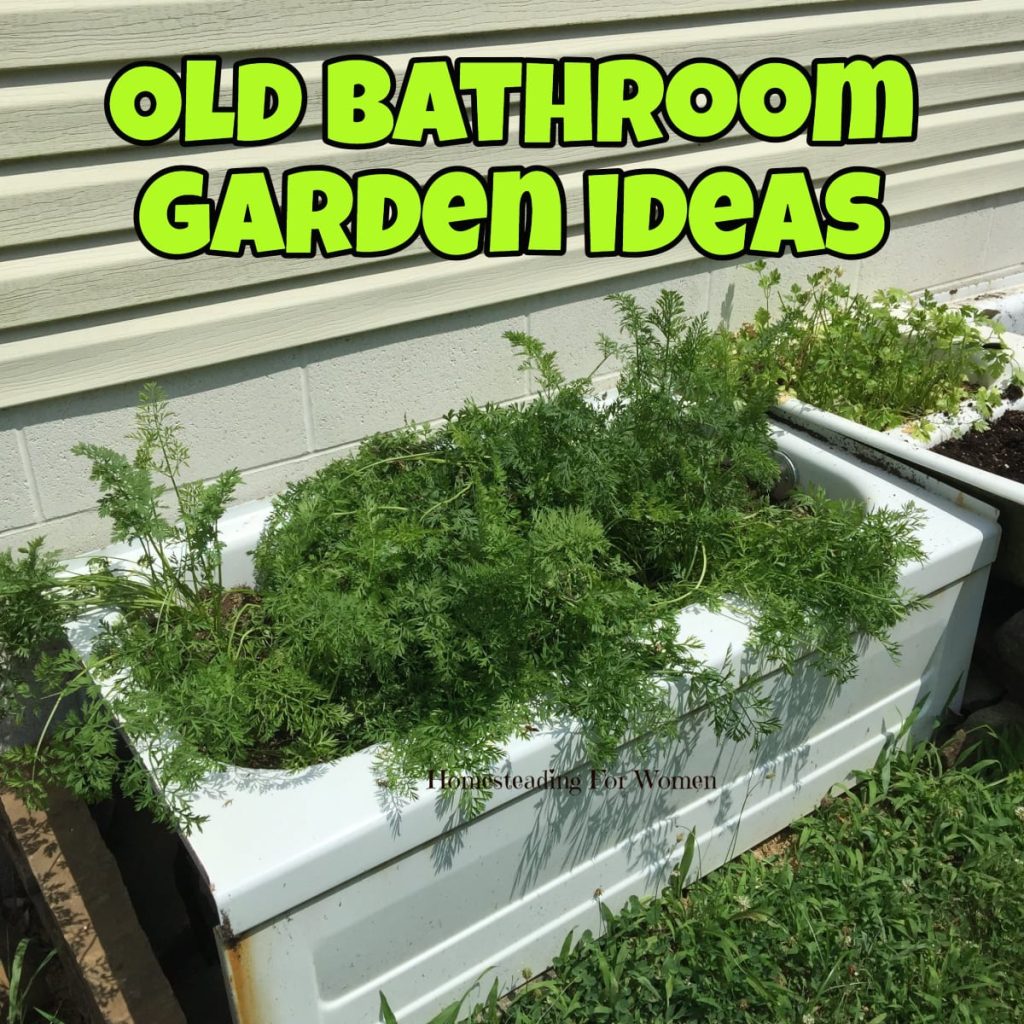 Welcome to Homesteading For Women – we hope you enjoy all our tips and tricks for homestead women! Please note that we use affiliate links and ads to generate income at no cost to you.
Old Bathroom Garden Ideas
Hubby brought over the old bathtub, and we gathered up all the seeds we had around the house to decide what to plant in them. Anytime you grow plants in a container, you need to figure out what the plant will need. We wanted something that was easy to weed and would do well in the bathtub garden. Corn was not a good plant…but carrots? Yes!
Here are Some More Bathtub Garden Ideas
I found several other gardens made with old bathtubs, so I'll share them throughout this article to get your creative juices flowing. I've only planted vegetables and herbs in mine. But I found some awesome flower garden ideas for our old bathtubs.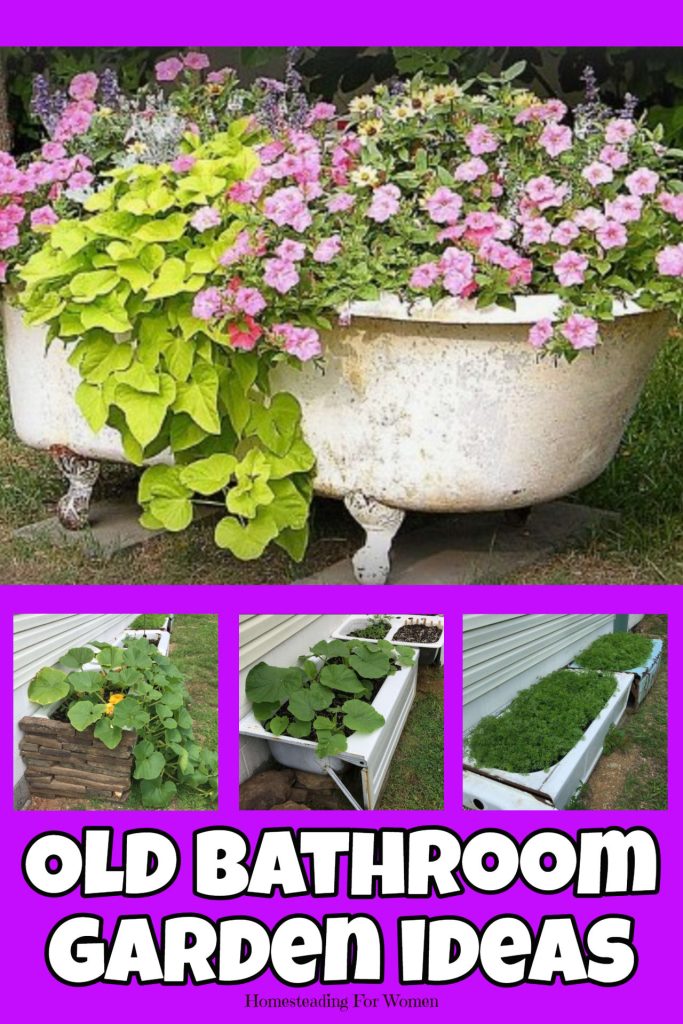 I love the old bathtubs with flowers in them. At one point, we added some rocks to the side of ours, but that was knocked down when we cleaned them out the first year and was used for other projects.
==>Looking For Herb Gardening In Container? Check This Out!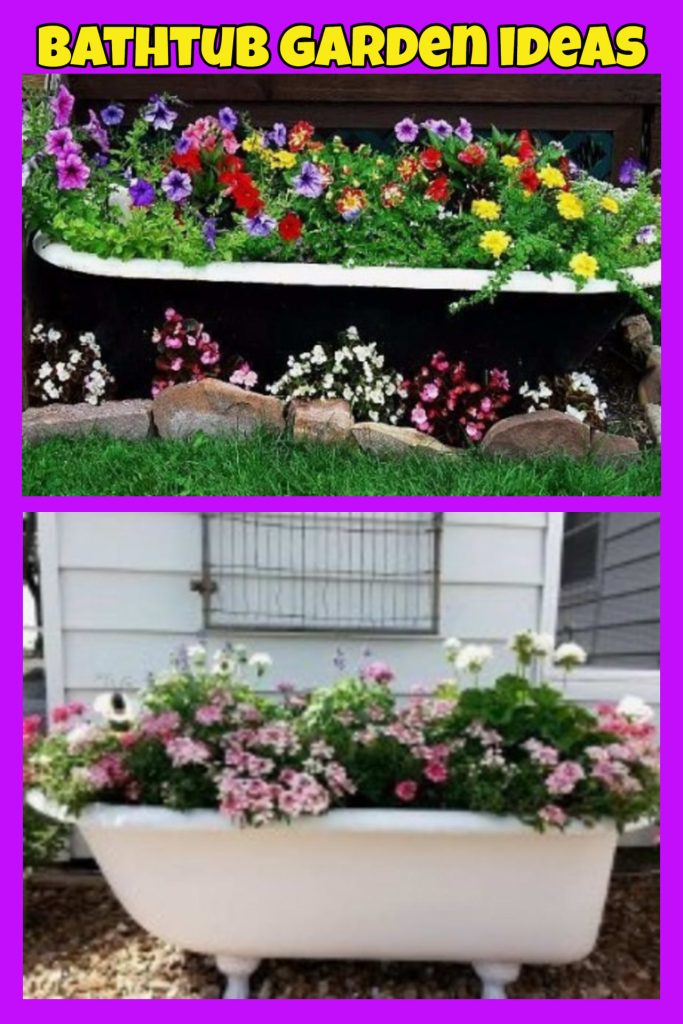 Bathroom Garden Ideas
I love the pink and white flowers added to the top at the top. I found quite a few bathtub gardens with flowers. But I really love the idea of having a cactus garden. That's my kind of garden, something not so hard to kill!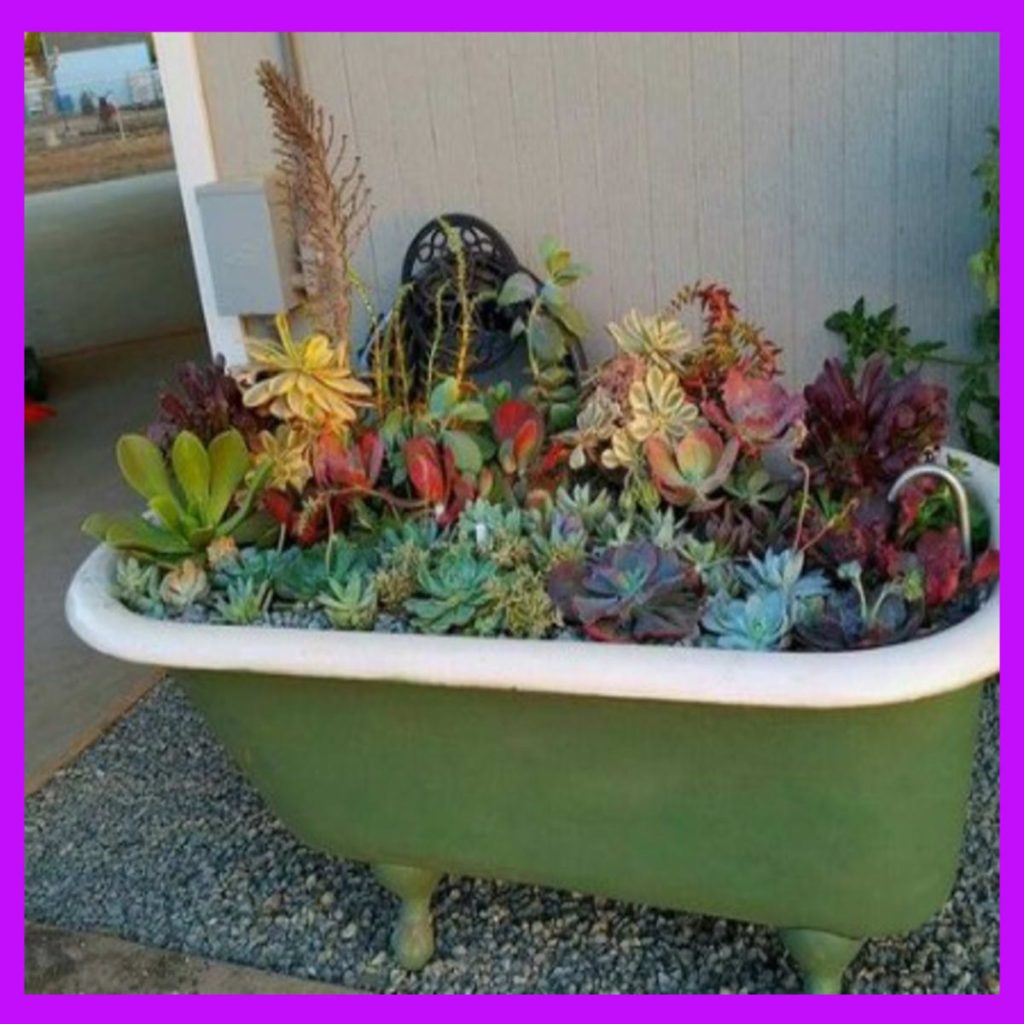 ==>7 Awesome Fairy Garden Ideas -Super Summer Fun With The Kids
Bathtub Planter Ideas
My bathtubs are not as pretty as some other garden planters, but I love their size. It's perfect for a few plants, and you won't need to water as much as smaller planters.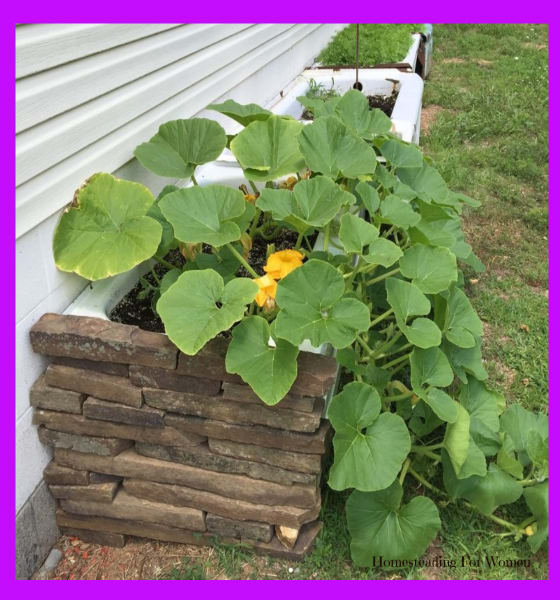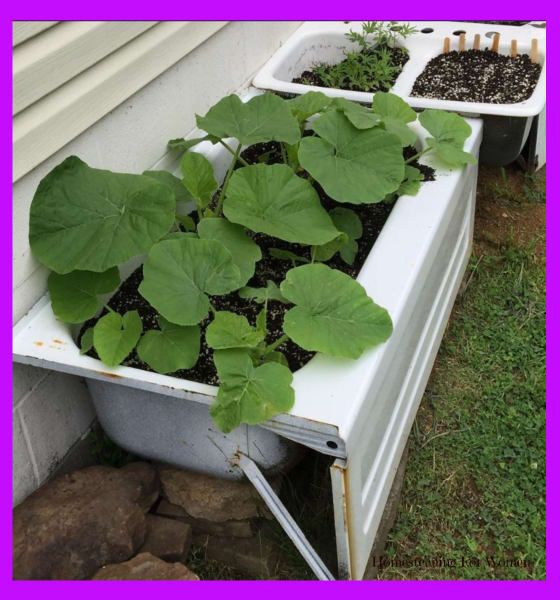 Just look at how awesome my yellow squash plants look in the old bathtub, and the best part is no weeds! I have to say my garden might not be pretty to some, but it works, and I love it!
Do you know we've used these old bathtubs as gardens for the past 7 years? Yep!
And it works so wonderfully.
Granted, some years, nothing grows, but that's mostly human error.
Or neglect, but sometimes it's the weather, too rainy.
But that's life when you grow a garden.
You take the good with the bad and enjoy life with the garden harvests a bumper crop!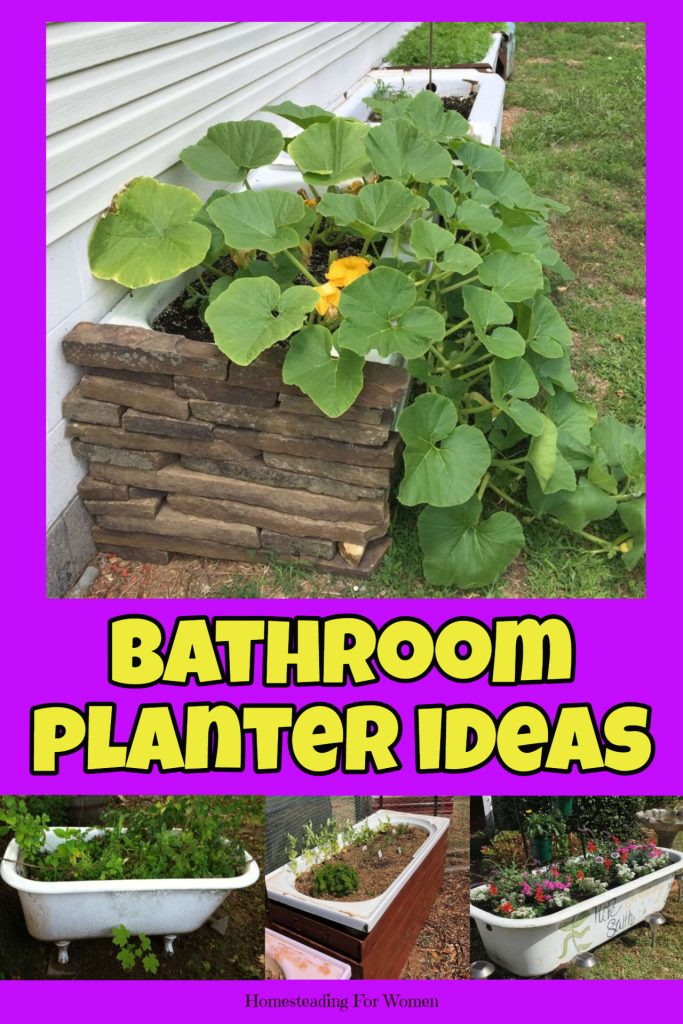 How To Make A Bathtub Garden?
To set up an old bathtub, we just placed them right on the ground. You could put them on blocks to raise them up more if you wanted to.
We also filled the bottom of the tub with small rocks for drainage and placed rocks in the drain hole. Then we added new dirt. We replace the dirt each year with new fresh dirt. I like this dirt the best!
Dirt For Old Bathtub GardenSee Now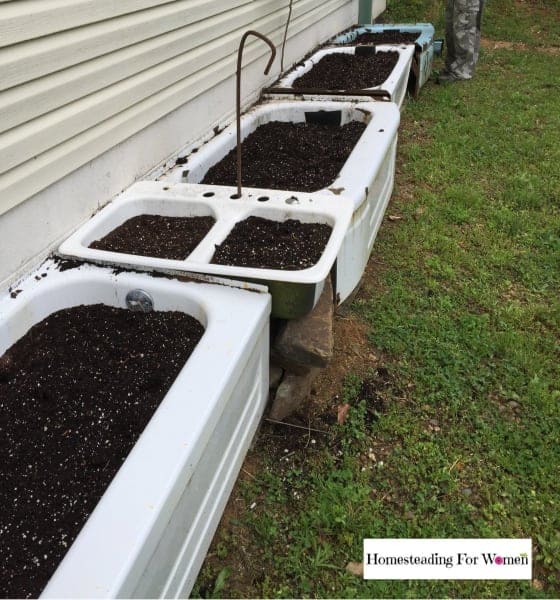 I just love how simple these gardens have become over the years. We've planted carrots, herbs, pumpkins, and salads.
You name it, and we've tried it. Some work better than others. The pumpkins were kinda a mess as they spread out over the whole area. And we had to water it more. But the carrots are my all-time favorite.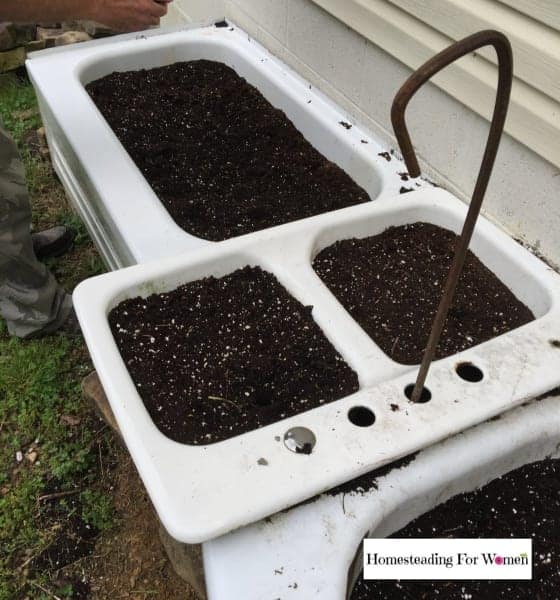 And the crop of carrots lasted almost till Christmas in some mild years. Amazing!
And with very little care, once you get the plants started and pick out any weeds in the beginning. There is virtually no weeding at all. I love that! The rabbits can't get to the plants and eat them to the ground.
Next year I might try green beans and put them on a  trellis. Rabbits snap off the plant at the base yearly in my regular garden.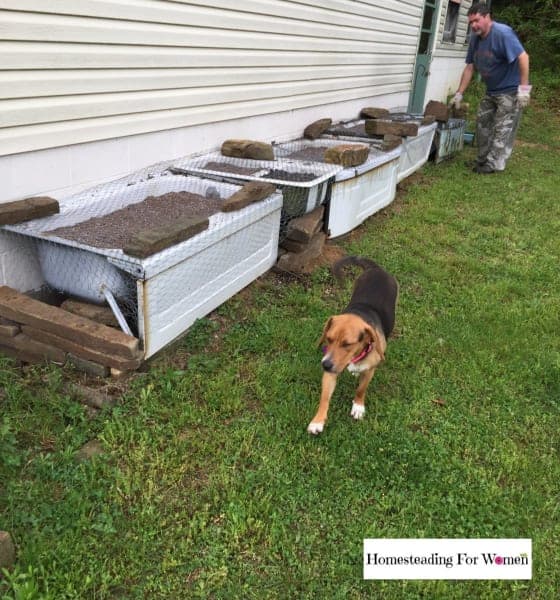 We had to fix the bathtub garden this year with a fence top. To keep the new hound dog from digging up the seeds.
It worked GREAT!
Four Favorite Veggies To Grow In My Bathtub Garden
Carrots
Onions
Peppers
 Leaf Lettuce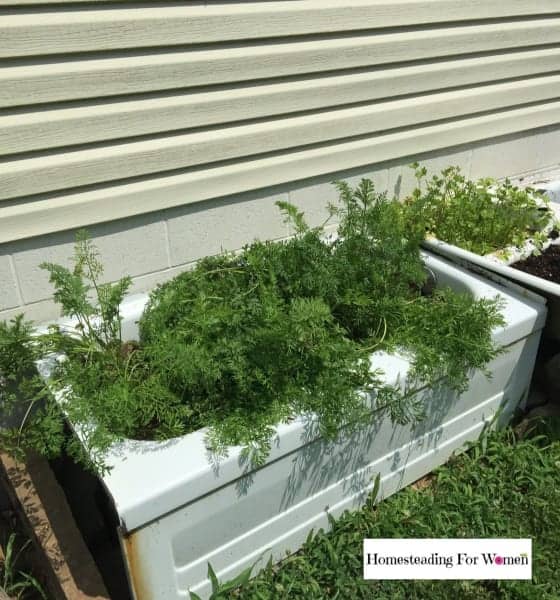 Here's a picture of carrots in one and herbs in the other.
See how wonderful they look, and they just last so long.
We just pluck out what we want and leave the rest over the summer and fall.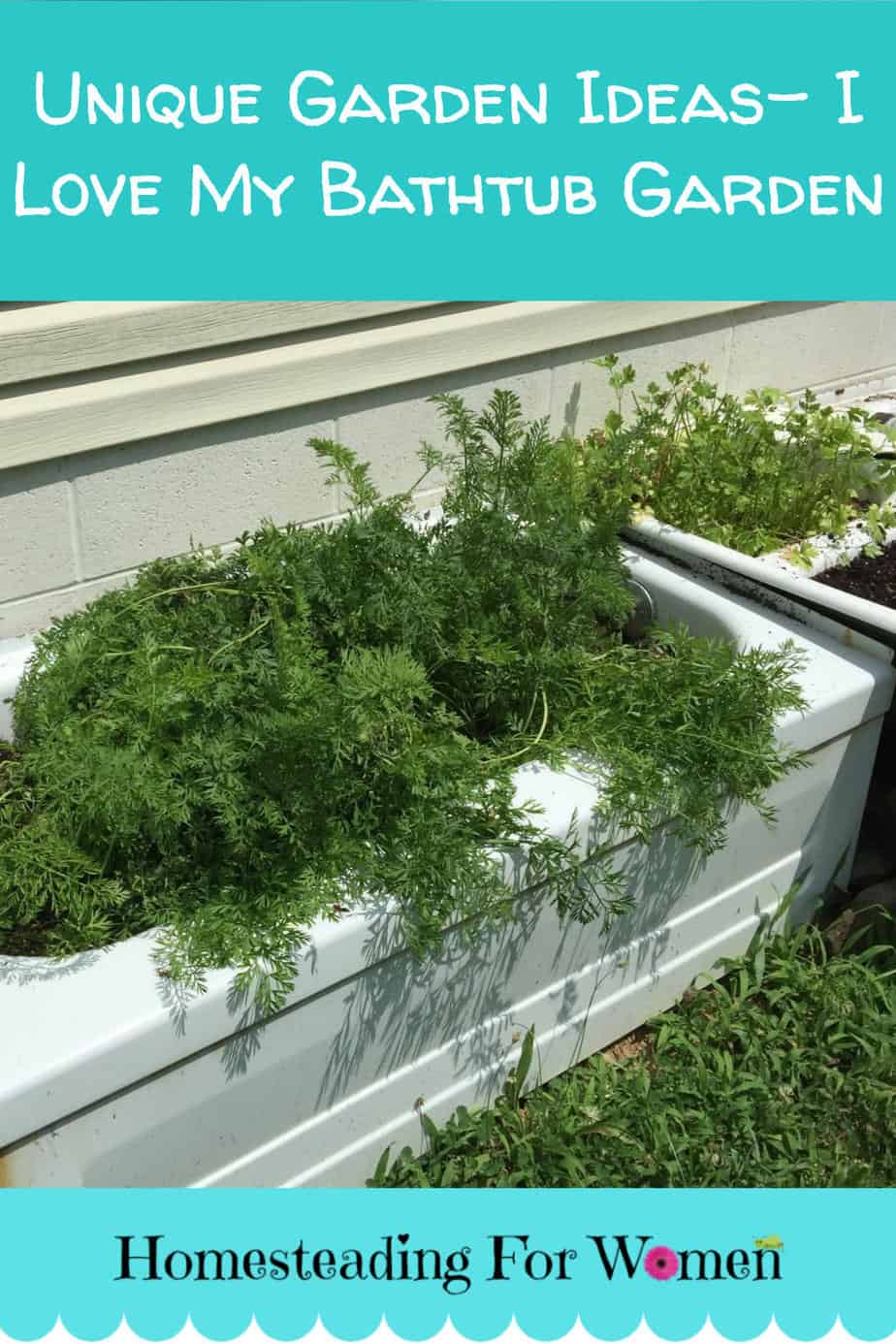 You might also like to read:
Fairy Garden Ideas- Summer Fun With The Kids
Insect Hotel Bee Bug House -Benefits In The Garden
Container Herb Gardening For Beginners
Raised Bed Garden Ideas
Old Bathtubs make perfect Raised Beds for your garden!
They are so easy to take care of, and the weeding is almost nothing once you get a handle on it initially.
They aren't too pretty to look at, but by putting some landscape rocks we have on the farm around the bottom edge.
They look much better now.
I love how easy they are to take care of.
I'm not that good at gardening, but planting in a bathtub makes it super easy for me.
And the little sink we added just for fun, and one momma lizard kept getting in that one and laying her eggs. Lol!
Guess I'm not the only one that loved my bathroom garden!
Unique Garden Planter Ideas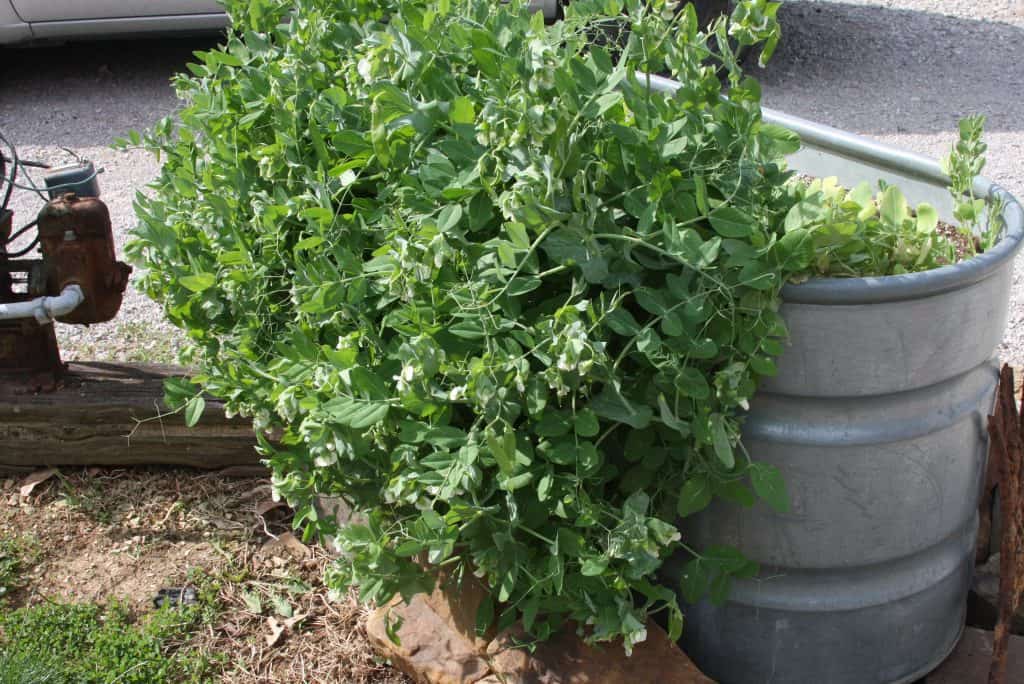 We also took our old horse water tank and filled it with early peas one year.
They were sooo good!!
And look how cute they looked.
After this crop, we pulled them out and added flowers for the rest of the season if you liked this and would like to learn more about Herb Gardening.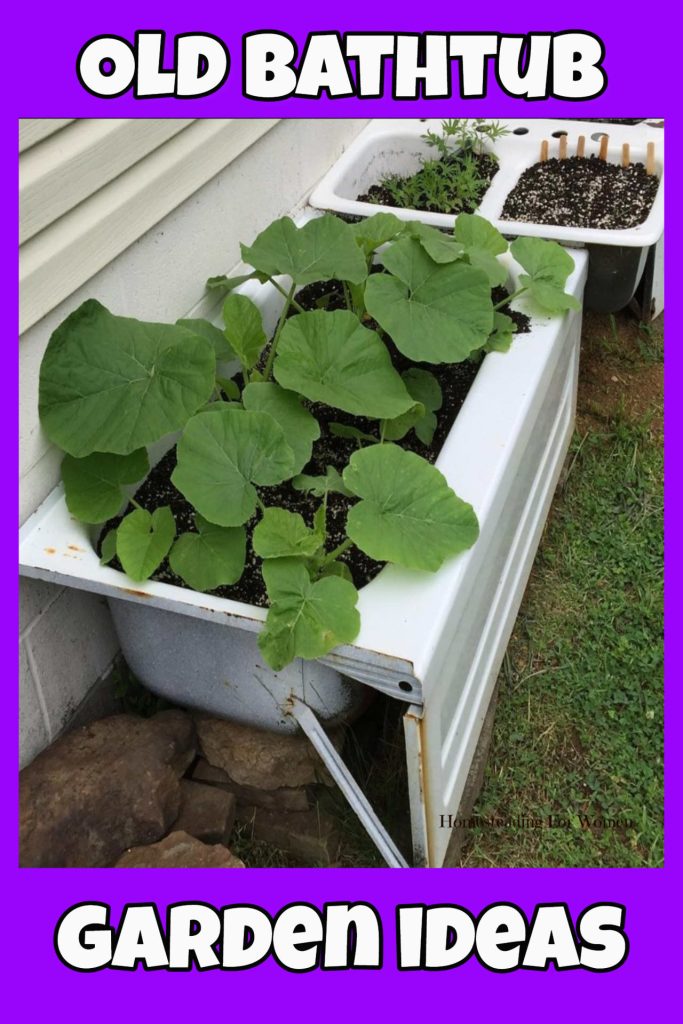 Conclusion
Old Bathtub Garden Ideas – This topic was fun to add to my blog. For one thing, I use my old bathtubs yearly. They have made my gardening adventures over the years much more enjoyable. One thing I really enjoyed was the year we pulled fresh carrots from the garden for Thanksgiving dinner. That was Amazing!
I hope you found some of your own bathroom garden ideas that you can implement this year. You can find old bathtubs around. We had a few on the farm, and someone was redoing their old farmhouse, so we snagged a couple more for our collection.
Now you should have a selection of bathtub planter ideas that you can use for your garden this year. I recommend starting simple, maybe with some kitchen herbs to start with, then branching out.
I've provided here a selection of my favorite unique garden ideas for repurposing old bathtubs to use as container or raised bed gardens. My favorite thing about my bathtub gardens is that I don't have to spend hours a week weeding my little gardens. Once you do it one time, they seldom come back. Yay!