*posts may contain affiliate links. learn more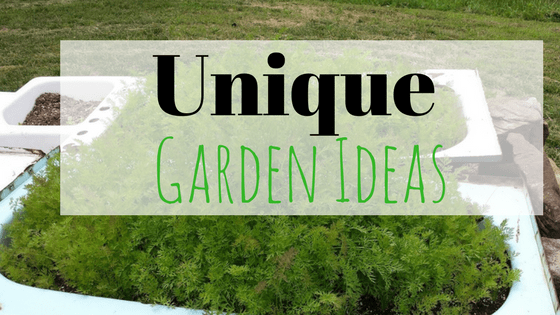 Looking For Some Unique Garden Ideas?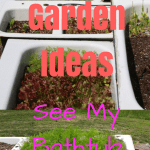 I was looking for an easy way to make a garden, one that I could easily take care of and weed. I had a few Unique Garden Ideas in mind. We had an old bathtub on the farm that hubs used as target practice.
We brought that over to our new place and set it up with some dirt we used for the crickets, which is really nice promix you can find at any nursery, combined with the bug poo. My first Bathtub Garden was AWESOME!
A Herb Garden would be really easy Container Garden to add instead of the vegetables like we had. But I really love how our Carrots turned out. See the picture at the bottom of my graphic. Two bathtubs full, and so easy to pull out of the dirt.
My 3 Favorite Veggies To Grow in Bathtubs
Carrots
Onions
Peppers
Raised Bed Garden Ideas
Old Bathtubs make a perfect Raised Beds for your garden! They are so easy to take care of and the weeding is almost nothing once you get a handle on it in the very beginning. They aren't too pretty to look at but we put some rocks we have on the farm around the bottom edge and they look much better now.
I just love how easy they are to take care of. I'm just not that good at gardening and planting in a bathtub makes it super easy for me. And the little sink we added just for fun and one momma lizard kept getting in that one and laying her eggs. Lol! Guess I'm not the only one that loved my bathroom garden!
Unique Garden Planter Ideas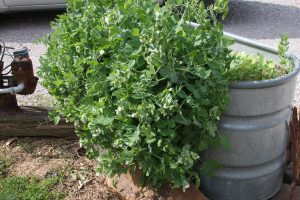 We also took our old horse water tank and filled it with early pea's one year. They were sooo good!! And look how cute they looked. After this crop we pulled them out and added flowers for the rest of the season. If you liked this and would like to learn more about Herb Gardening. I have a 10 day Free ecourse that is super fun!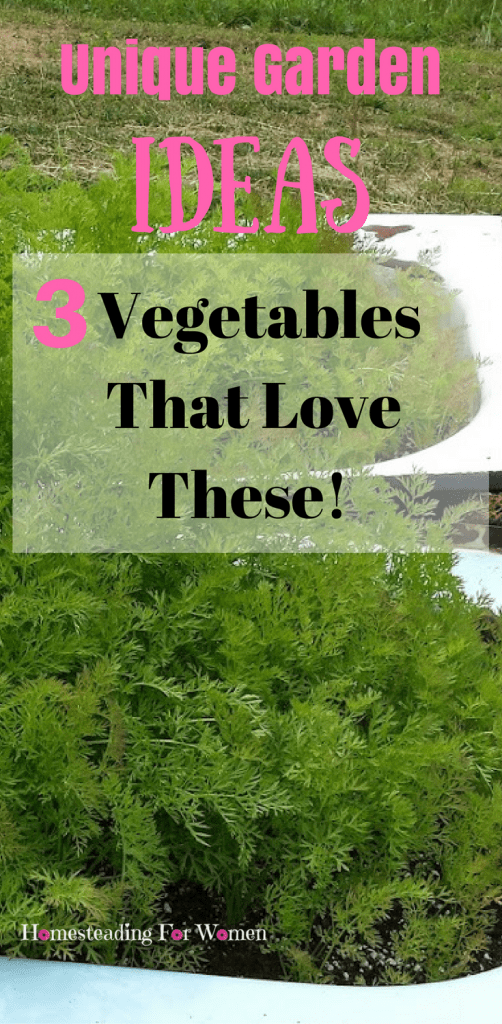 Do you have any Unique Garden Ideas you would like to share. Add them in the comments below.