This post contains affiliate links. Click here to read my full disclosure policy.
Did You Know That Fruits Grow Well in Pots?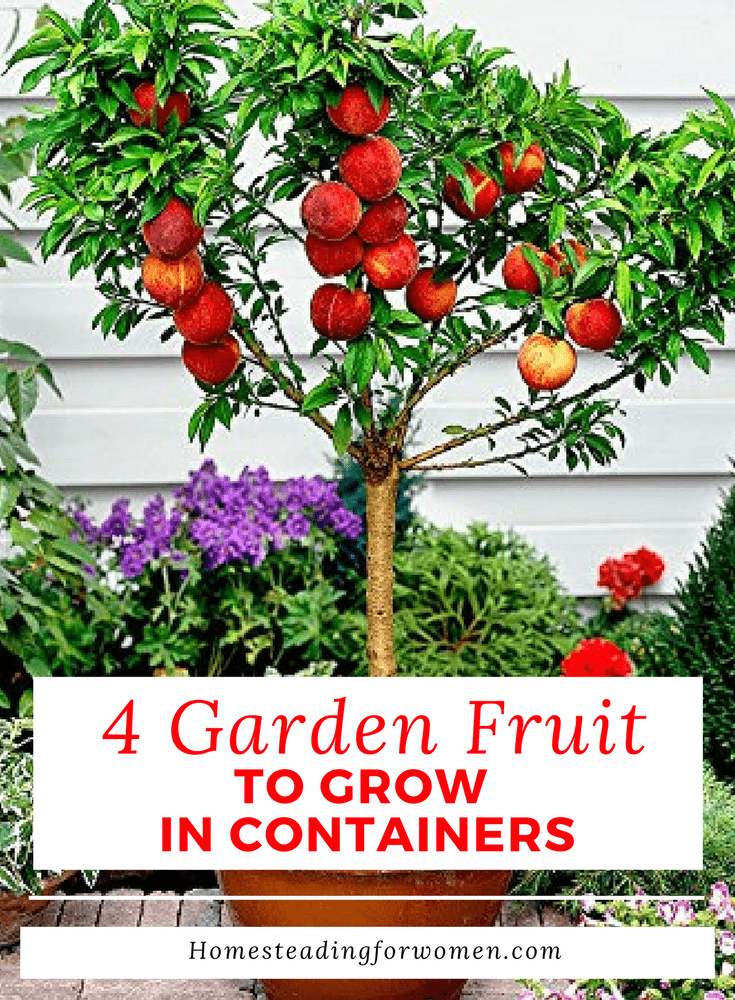 Well they do! I've seen it done many times and what a great treat if you live in an
apartment or condo, you can grow your own fruit too! I like the idea that if you had say a miniature lemon tree you could just bring it inside in the winter time as a
houseplant!
I love Dwarf Fruit Trees Ours Gives us More Fruit Than our Full Size Tree!
Nanking Dwarf Cherry red fruit tree
2-3 Year Old Clementine Orange Tree
Dwarf Everbearing Mulberry Plant – Morus
20 Dwarf lemon tree beautiful fruit
Brighter Blooms Hass Avocado Tree –
Barbados Cherry Plant – Malpighia punicfolia
4 Garden Fruit To Grow in Containers
Lemons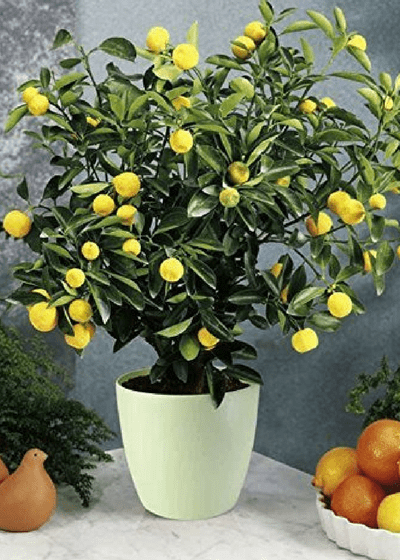 One of the fruits that will grow well in pots is lemons. This is great news since when you
make things like lemonade or want lemons for your fruit-infused water, you typically
want a large amount of them. You can grow your own lemons right at home in a container without
needing to plant large lemon trees that are difficult to take care of. Just make sure your container is in the right environment for growing.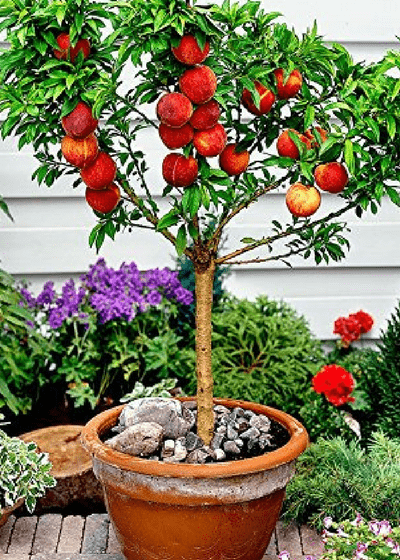 You can also grow your own peaches at home by using pots, but they should be outside
with nearly full sun to grow properly. You want to use large pots for your peach trees,
with potting mix made of soil. I have a mini peach tree outside by the chicken house, the
squirrels eat everyone of them before they are ripe. 🙂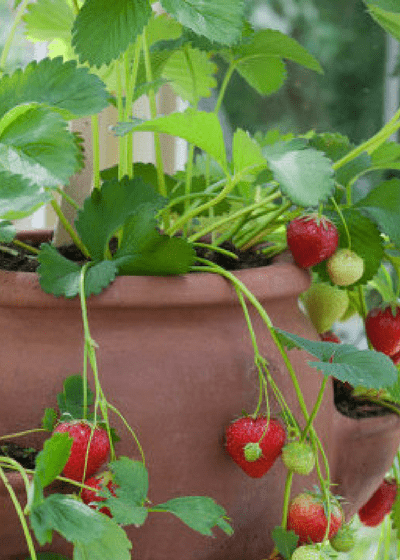 Who doesn't love strawberries? These not only grow in pots, but are often one of the
easiest fruits you can grow at home. You don't need a lot of space, so pots of just about
any size will be good for growing strawberries. You can grow them on your patio in pots,
or even inside your home if you have enough natural sunlight. If you live in an apartment these are great to grow
out on your balcony or patio.
Resource: 1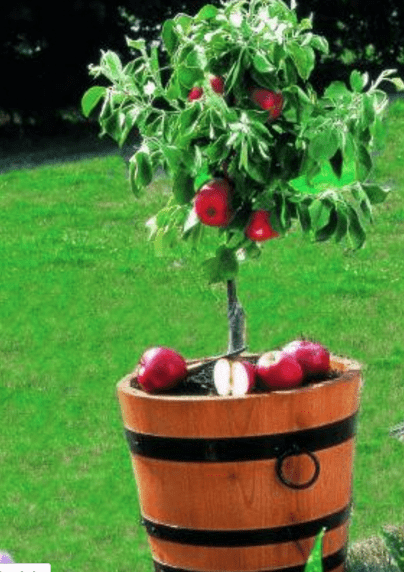 You can also have fresh apples at home by using large pots. You need large pots and
the dwarf apple trees in order to grow them in this manner. My Grandmother had both
a really large old apple tree and a dwarf. I always remember the dwarf tree giving us the best
apples, that's still true today and why I have a couple apple trees too.
Last year momma deer in our woods raised twins, we watched them all summer playing
in our front field in the yard all summer. Then when the apples became rip and she brought
the young ones up for a treat. They ate most of them but I didn't mind. It was too cute to
watch the babies up so close to the house. Our old dog didn't even know. Lol!
Resource: 1
You Might Also Like To Join My FREE Mini e-course Herb Gardening For Beginners! 
I hope you gained some information from my post on 4 Garden Fruit To Grow in Containers as you can tell
I have a problem with wildlife eating all my fruit. Lol! Well that's just part of it. I really do love the smaller dwarf trees
better than the big trees, a lot easier to manage and I think you get more fruit per tree, that is if you can beat the squirrels from eating all the peaches. Not figure out a way to keep them off yet.