*posts may contain affiliate links. learn more.
Fairy Gardens Are HOT This Year!
I was visiting my mom over the weekend and we hit our favorite craft store. I fell in love with the Fairy Garden items I found in there. They are So Cute! That started my whole new obsession with fairy gardens I just love these Fairies the Best!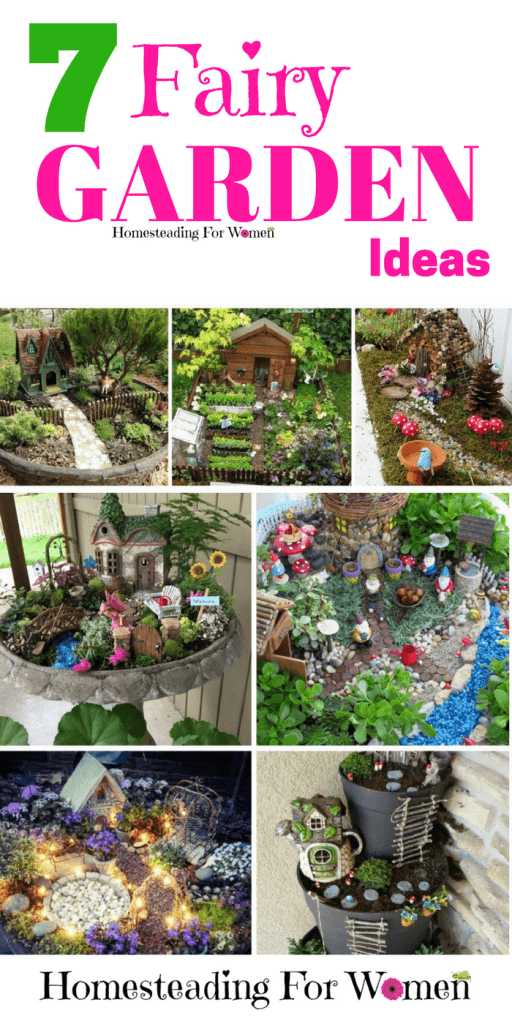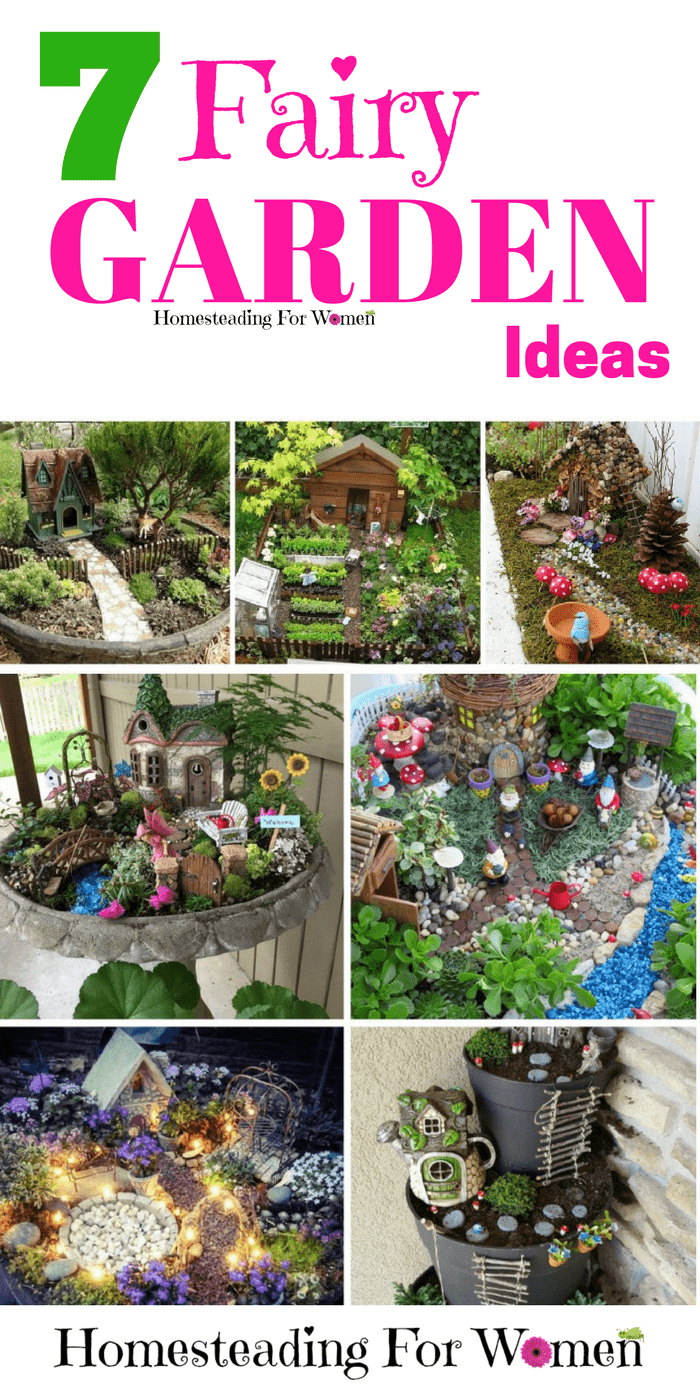 I also found a bunch of Fairy Garden Ideas on pinterest, cute miniature smurf village you can make this summer with your kids, add some fun to growing veggies this year.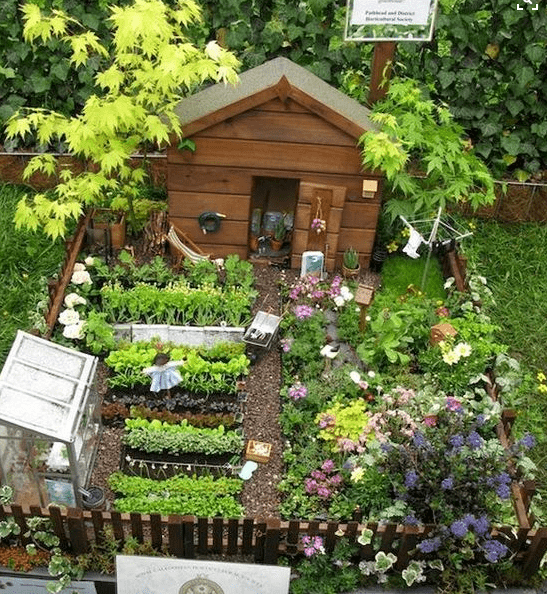 I just love the whole garden set up and the little green house, and the clothes line. So adorable! Very cleverly made!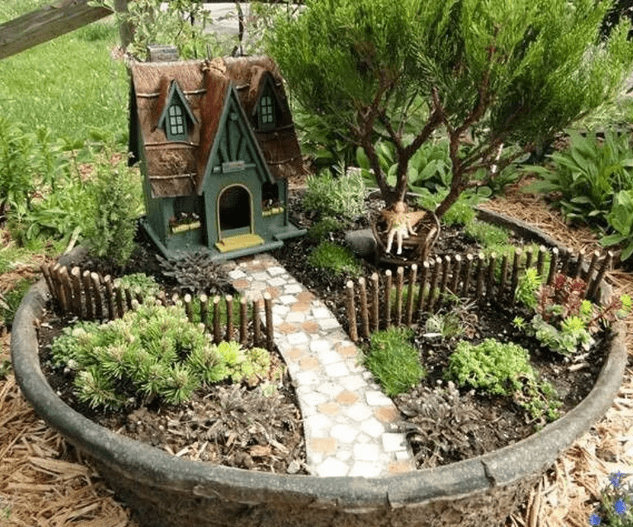 What I love about this fairy garden is the fence and the walkway. It reminds me of a the little house that Tinkerbell had to go to. Love Tinkerbell movies!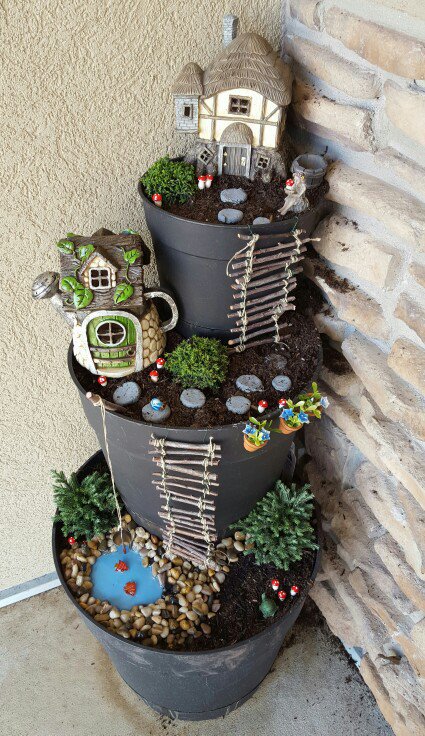 My Fairy Garden Magical Cottage Playset
eBoot 56 Pieces Fairy Garden Accessories
My Fairy Garden Lily Pond Toy
My Fairy Garden Tree Hollow Toy
Fairy Garden Miniature Friends Fun Set
BeautyMood 10pcs Miniature Fairy Garden Herd
I love The different pots stacked up and the little ladder, oh and the fishing pond with the fishing pole. They are so cute! I'm so going to make one of these!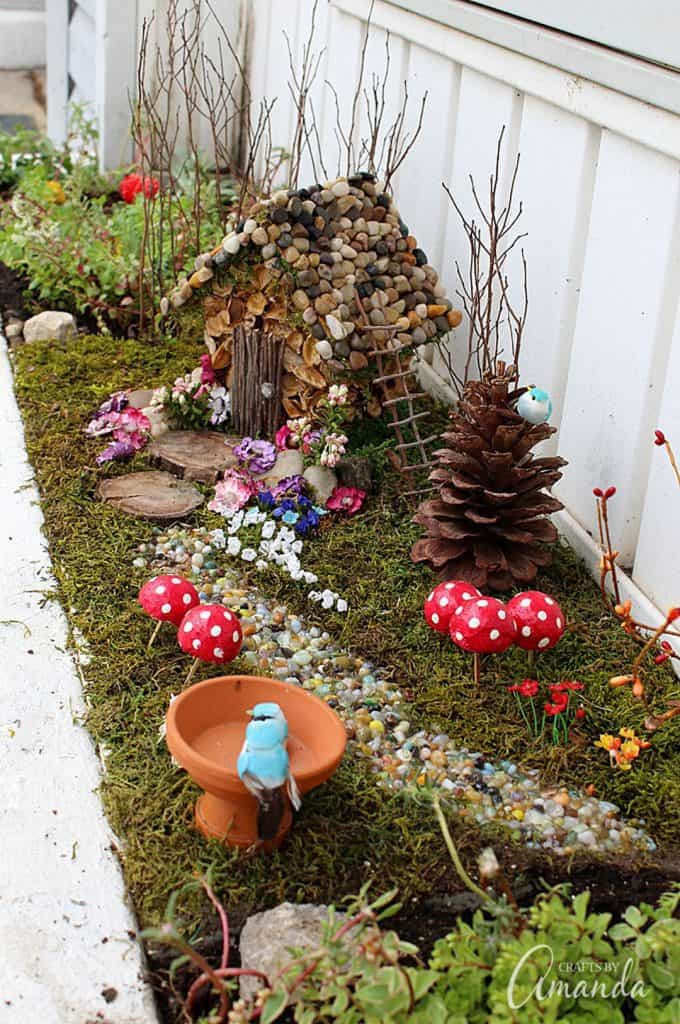 This fairy garden looks like it's on a table, which would be cute on the front porch. But it looks like there are flowers around it, maybe it's in a raised flower bed along the side of the house. It is adorable with the little bird!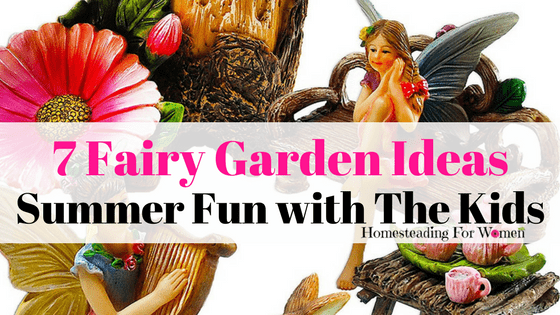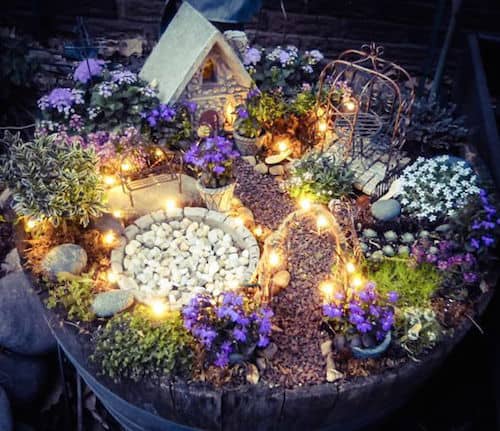 I love that this one is lighted! What fun to play in when the lightning bugs are out!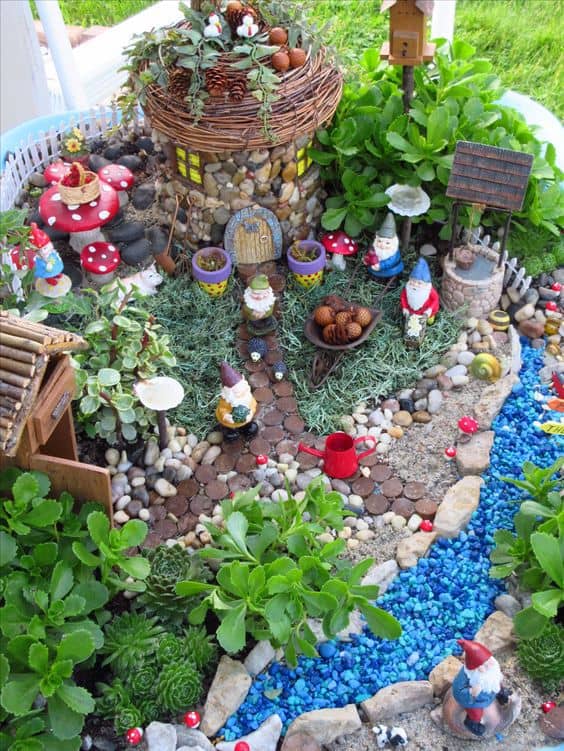 I love all the detail in this fairy garden and the little Gnomes are super cute!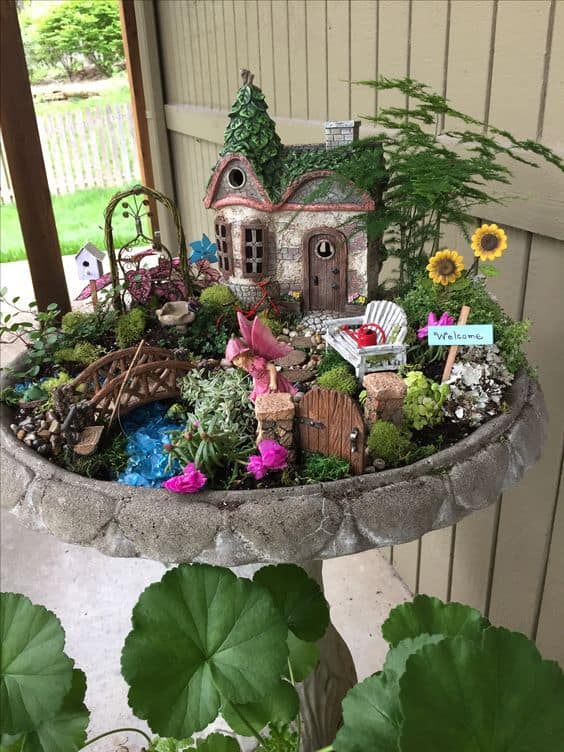 I love the little pink fairy looking into the stream. This is a perfect Idea to put in an old bird bath. Super cute idea!