Let's Make a Fairy Garden!
What a fun summer project to do with the kids this summer? How about setting up a Fairy Garden! I've got some great fairy garden ideas for you. Let your creative juices flow, and  I love gnomes!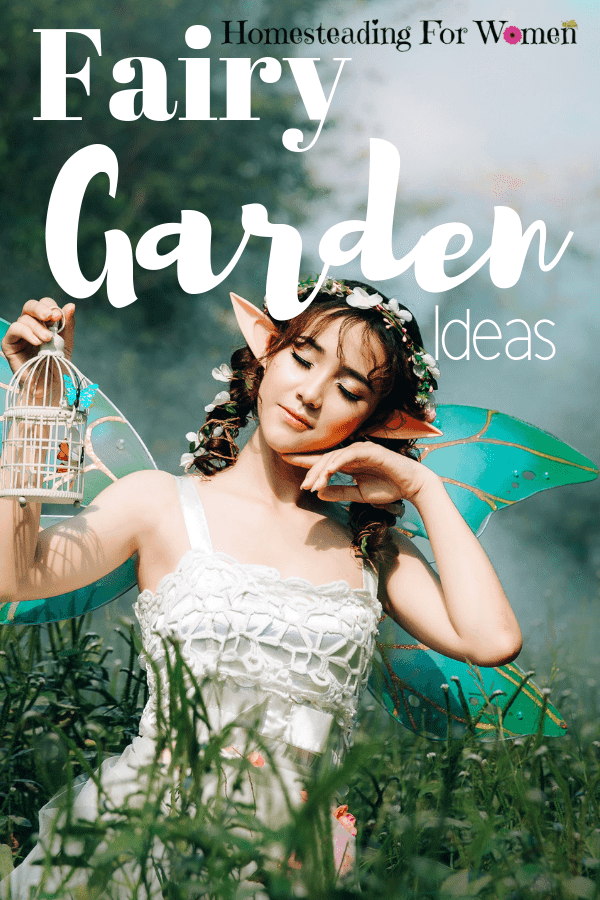 Fairy gardens are so fun to make, and I've got so many ideas! We all love to dream of little fairies in our garden. Why not make a little home for them.
These little gardens can be created in almost any place you decide. Even on a table out on the deck. Let your imagination go wild making these little villages. Put them in potted plants on your patio or out under a tree in the backyard.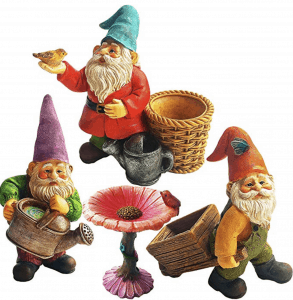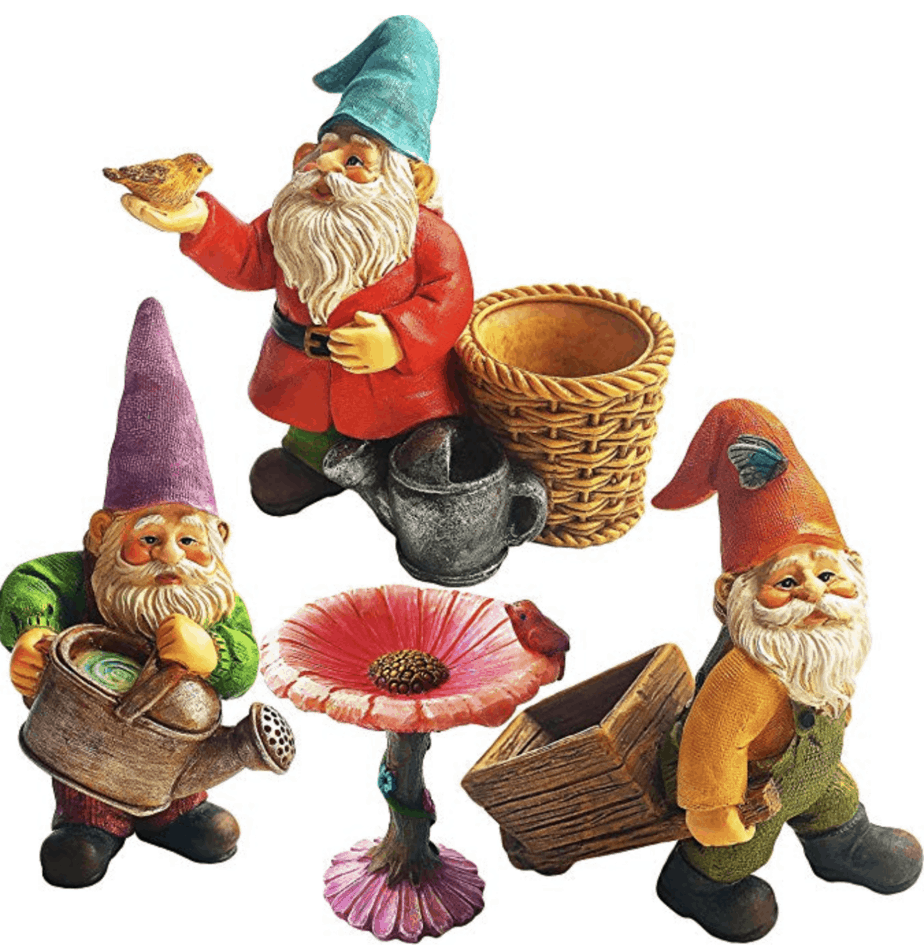 Garden Gnomes are perfect are accessories for the miniature garden. Look at these little guys busy working.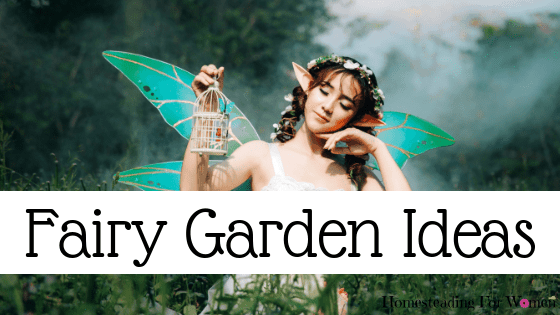 Magical Lights In Fairy Garden
I love the idea of adding tiny LED lights to a fairy garden! Look how cool this one looks from Little Tudor on the prairie! This would be perfect on the deck of the house. So you can enjoy it both day and night. You can get the Solar Powered Fairy lights here.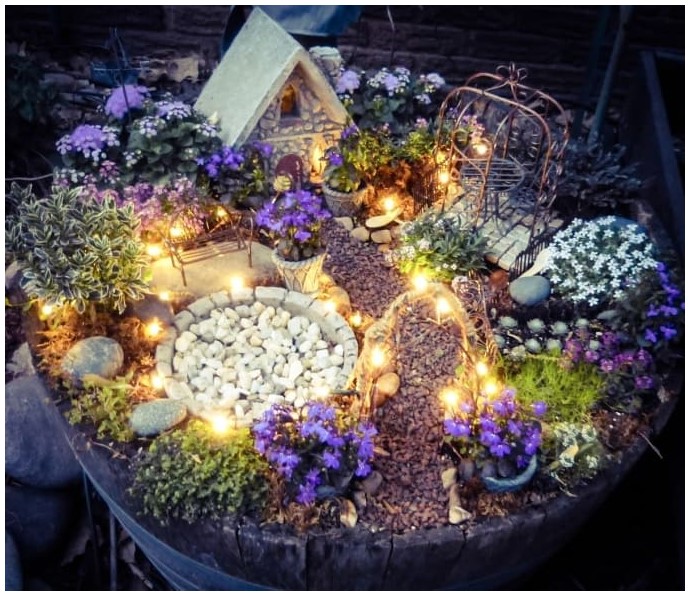 Photo by LittleTutorOnThePrairie
Cool Camper Fairy Garden
I love camping and old campers, so this is a perfect fairy garden idea for me. I love that camper and the pathway to the campfire. So cute!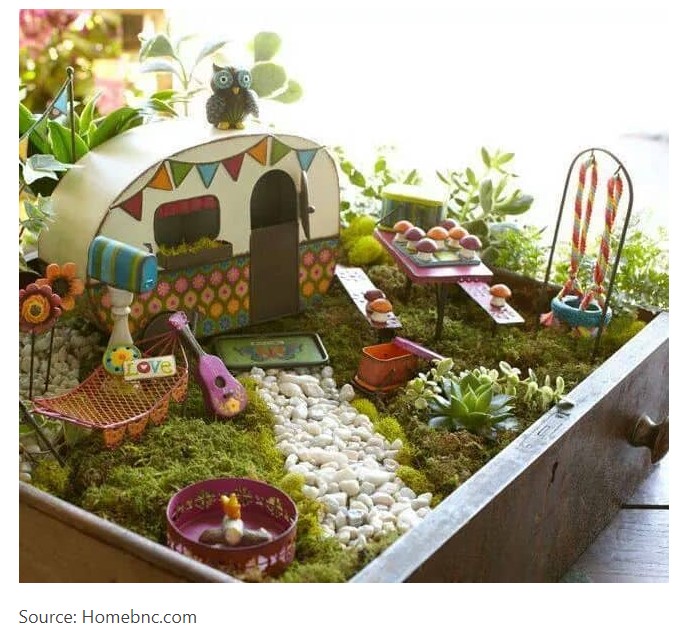 Big Tree Fairy Garden Door
This is a great idea for a fairy garden by a tree. You don't want to cover up the tree roots because you'll kill the tree. But this one is less invasive. You can add the dirt to the wheel barrel and then attach the Fairy door to the trunk. Really cute idea!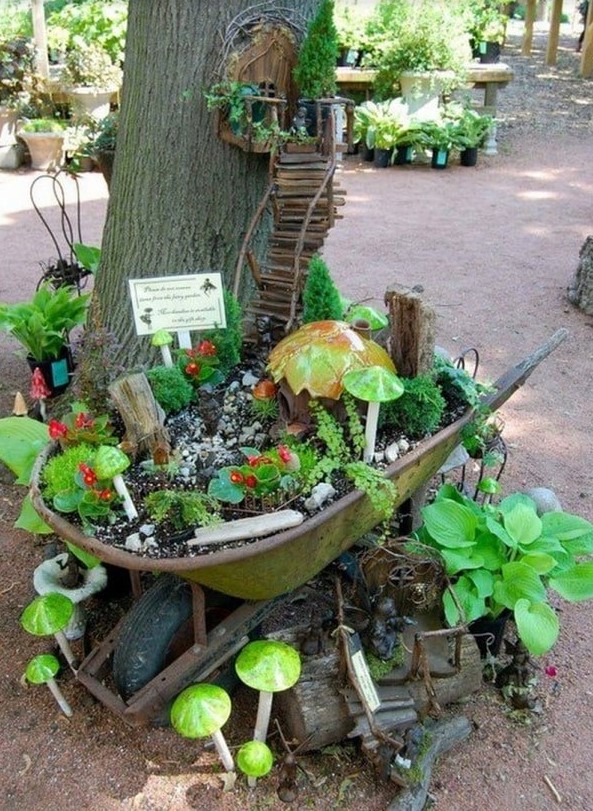 Source: theownerbuildernetwork.co
Fairy Garden Clay Pots And Plants
This is a great idea, quick and easy! Plus, you can plan your kitchen herb garden in there and have some fun with a few fairy garden items. It's ok to be like a kid again! Embrace it!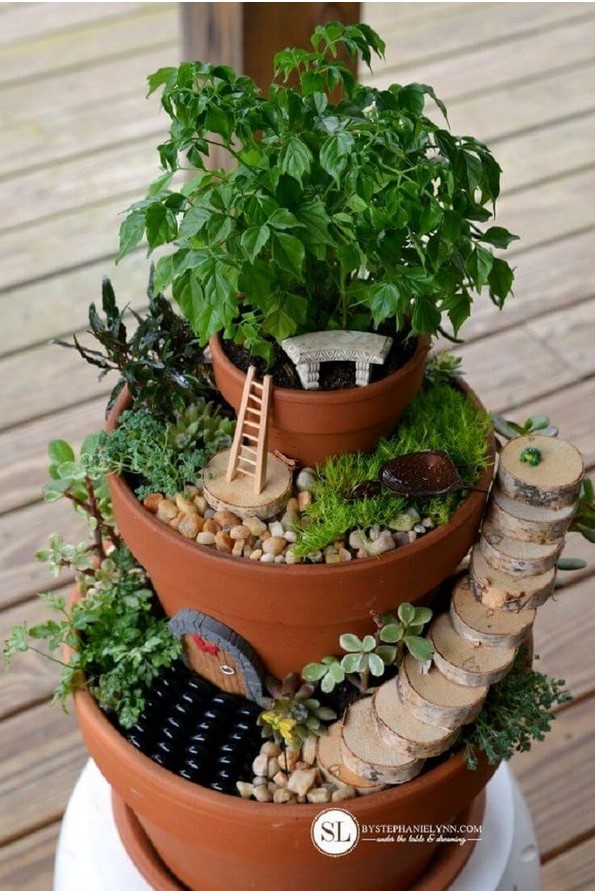 Source: bystephanielynn.com
✅ See all the Fairy Garden Ideas here
Fairy Garden Beach Scene
Maybe you want to go with more of a Beach scene, I've got you covered, take a look yourself.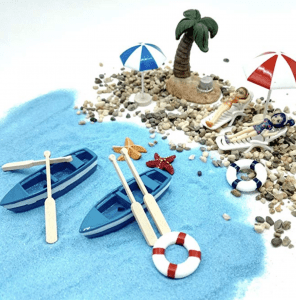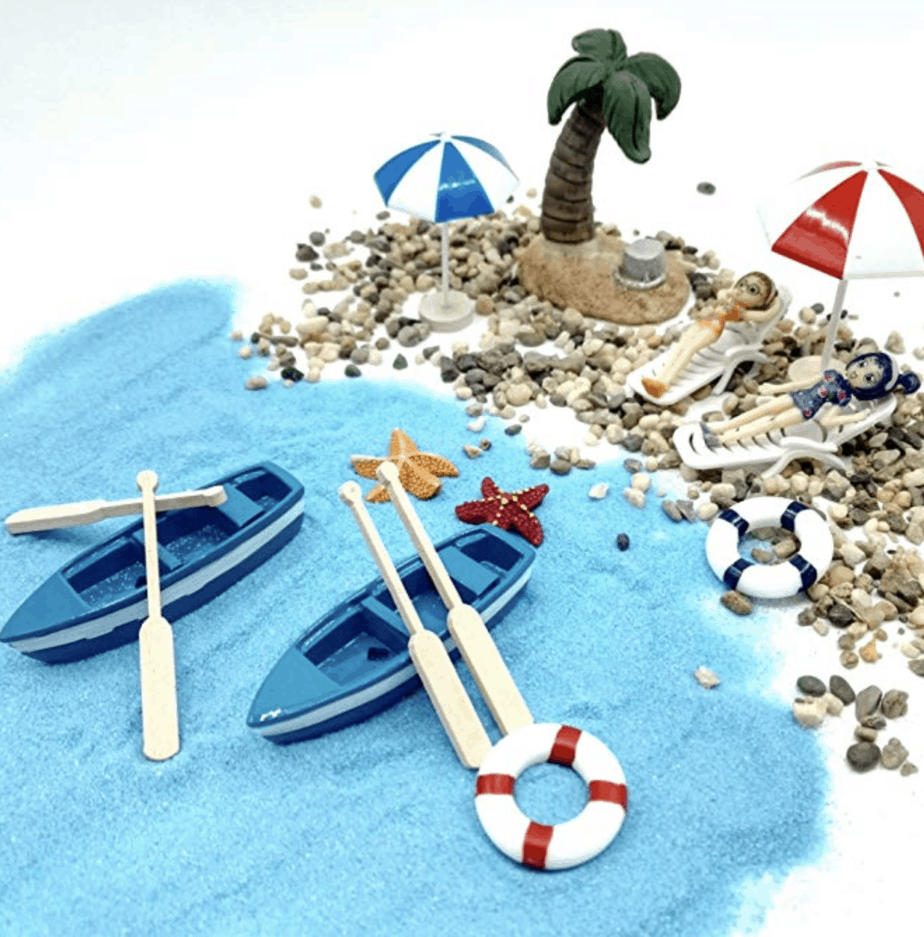 I'm loving this cute Fairy Garden Beach Miniature Scene. with the boats and girls laying out under the umbrella, add some tiny shells and some colored sand for the water and you've got yourself something really cute.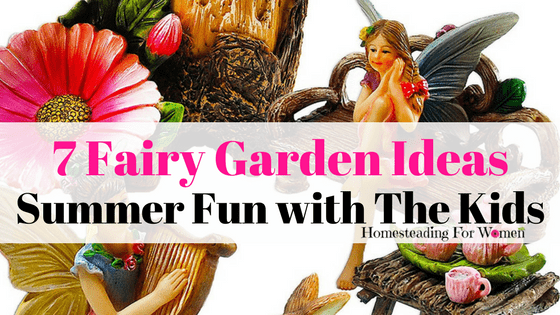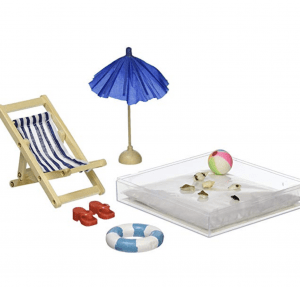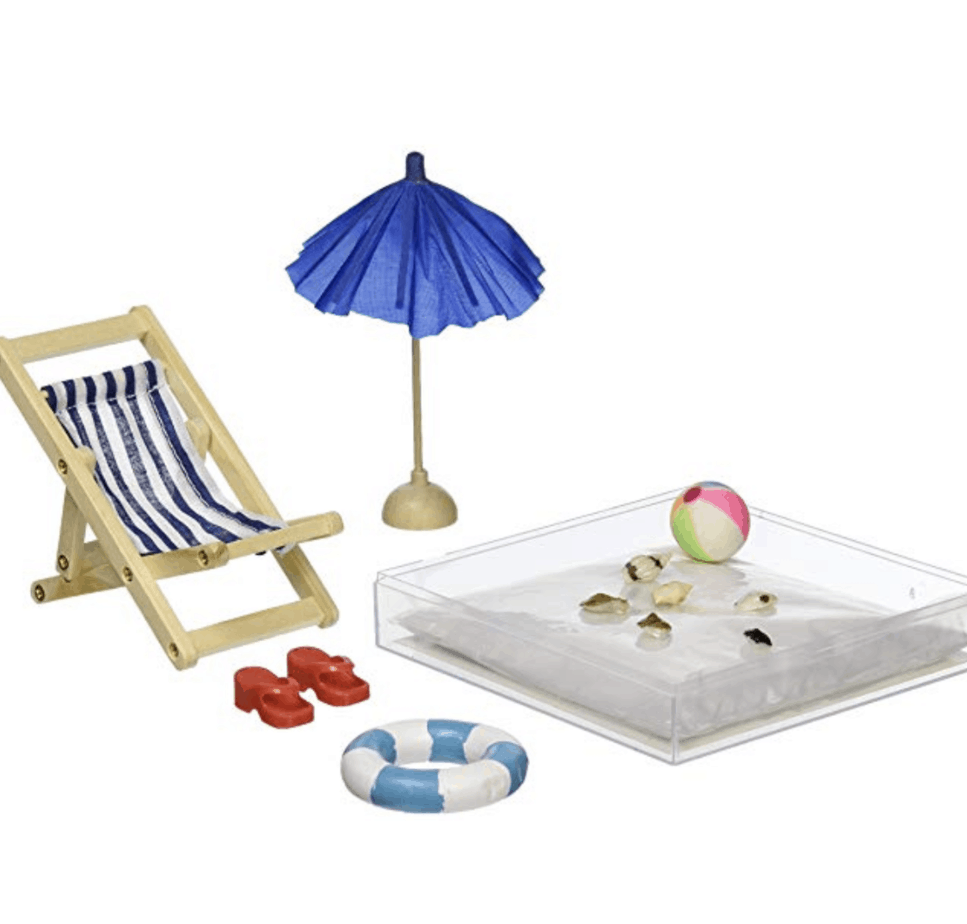 Talk about cute! This is adorable, and the little sandbox is the best! And the red sandals. I love everything about these Fairy garden beach accessories.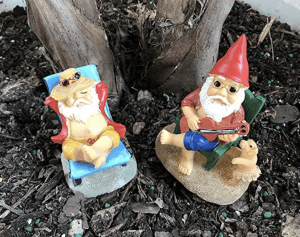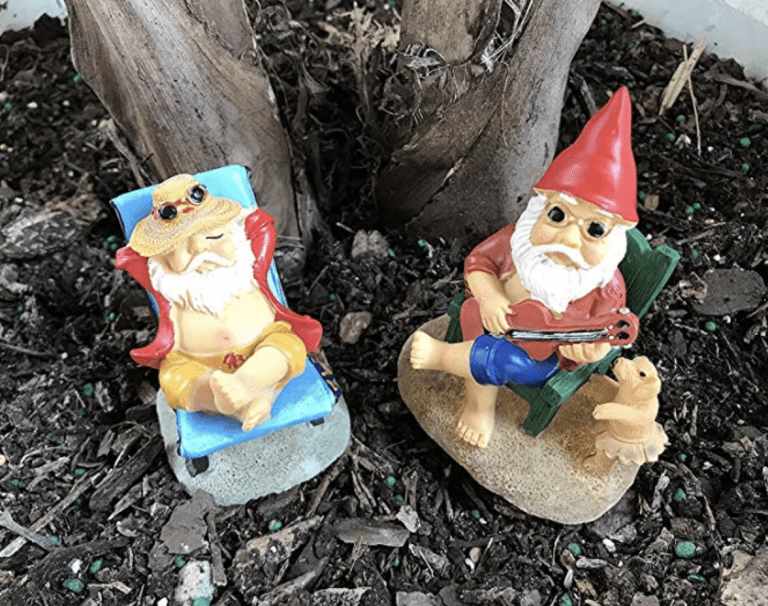 These mini Beach gnome figures are the best! Lounging away the day on the beach…or under the tree.