Getting gifts for gardeners can be tricky especially when you're not sure what to get. I've made up a list of gifts for gardeners who have everything that will help you pick that perfect gift to your garden lover friend.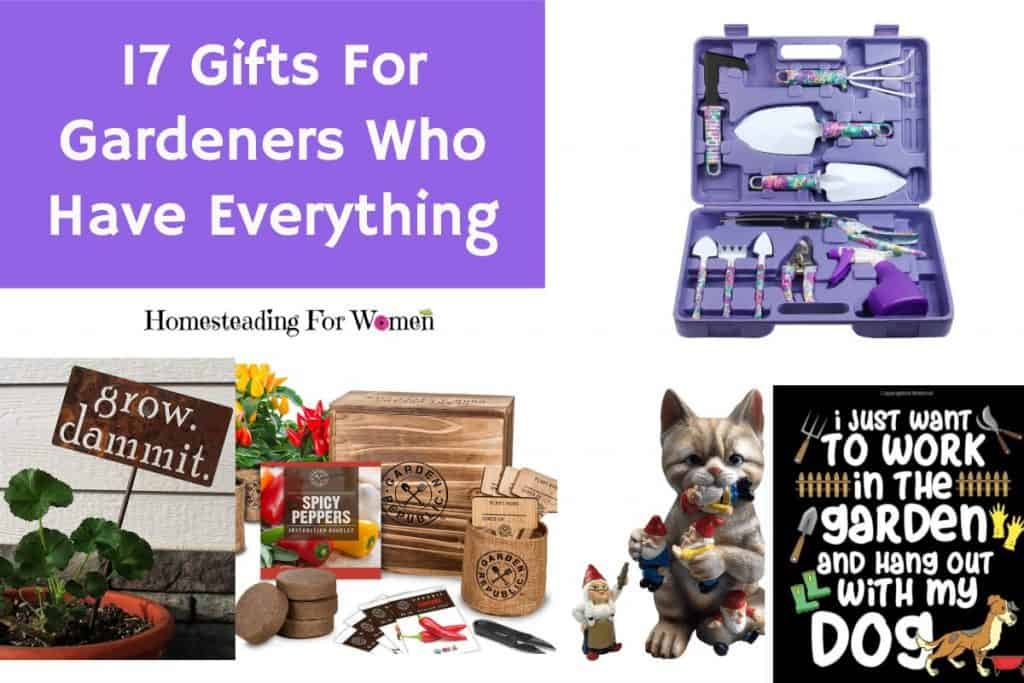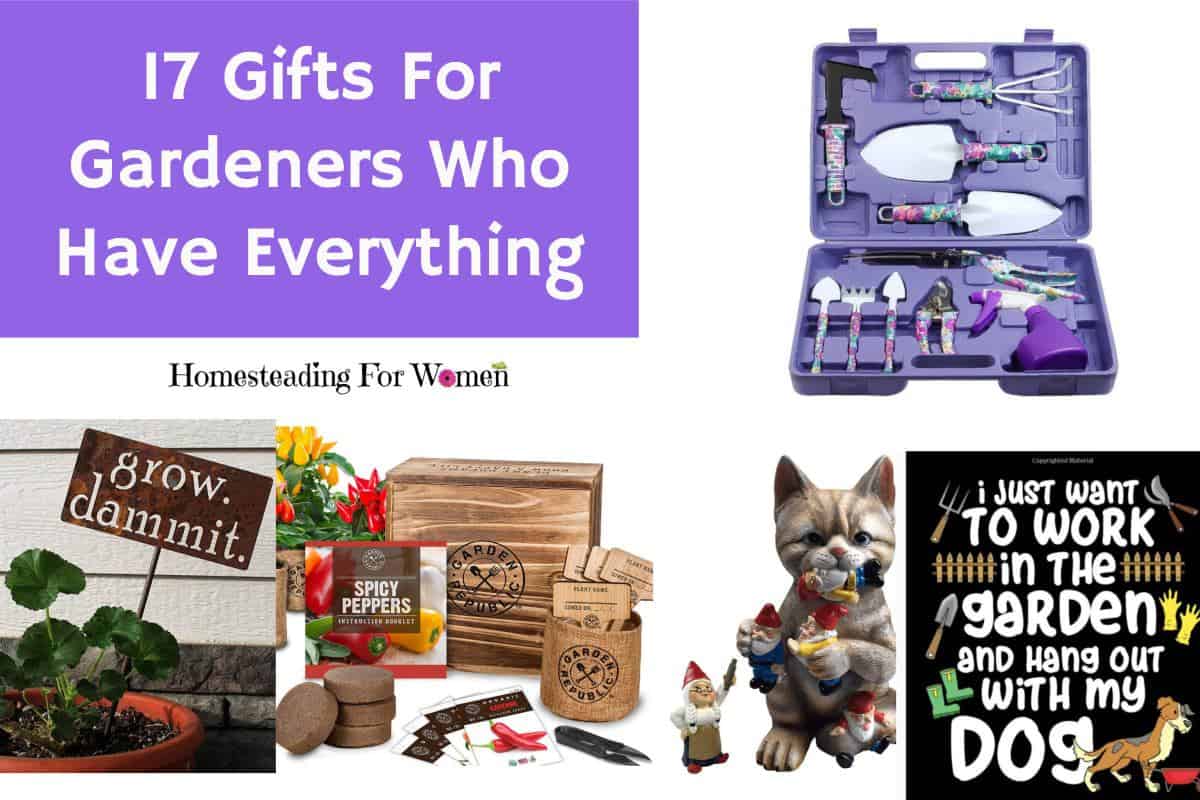 I'm sure you know someone that loves to garden but they seem to have everything already. I've found some hidden gems that any gardener will love, some of them really funny.
17 Gifts For Gardeners Who Have Everything
1. Very Cute Purple Garden 10 Piece Tool Set – This Garden tool set has everything a gardern would want and need all in a handy case. The tools have a very pretty purple floral print that is just wonderful and fun to use. These cuties will keep the hubby from useing her tools. I'm loving the case, just grab and go out to work and you'll have 10  tools for gardening are all in one place.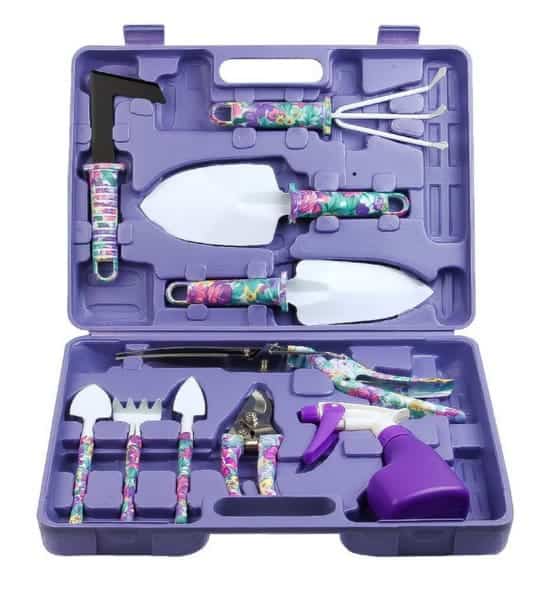 2. Grow Damit Metal Garden Sign-This metal sign is super funny and handmade in USA. Many people have commented that it worked too! What a perfect gift for that gardener that has everything. Bet they don't have one of these cute signs.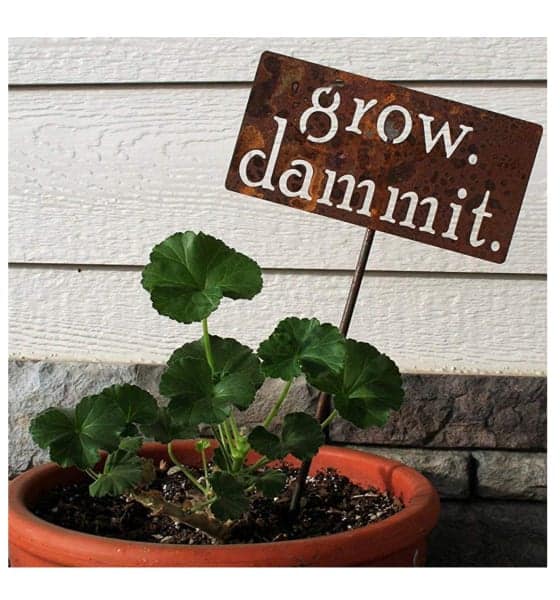 3. Indoor Pepper Seed Growing Kit– Almost every gardener I know grows some type of pepper in their garden, why not give them this indoor pepper growing kit for them to start growing things inside during the winter months. This kit is super cute with the seeds and markers everything they need is included.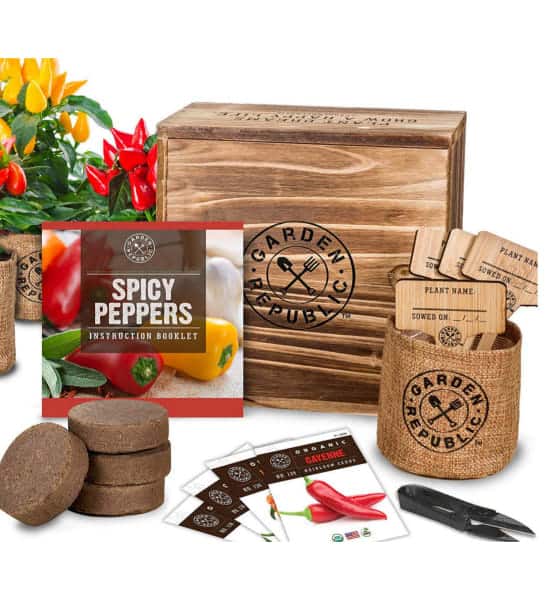 4. Mischievous Cat Garden Gnome Statue Figurine– This is a fun addition to any garden, everyone loves gnomes and a cat lover would love to add this to her garden this year. I love the mom gnome fussing at the cat. Really cute gift to give that special gardener this year. You can get the Mischievous Dog Garden Gnome Statue Figurine here.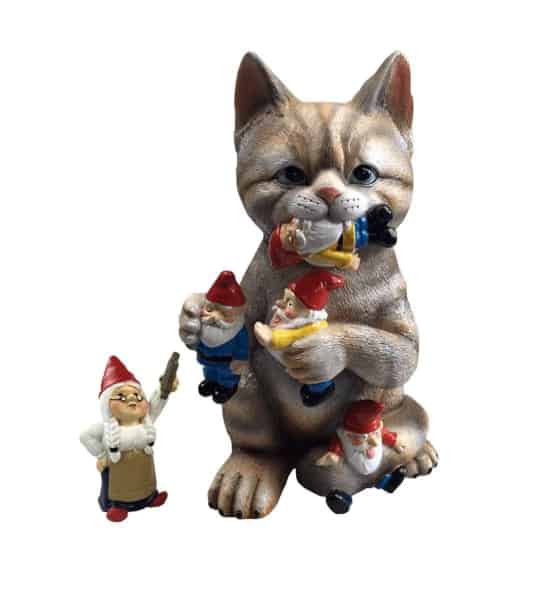 5. Lovebirds Hose Guard– These are a little pricey but so worth it. The lovebirds hose guard is a bird feeder and hose guard all in one. It's really well made and cute as all get out. This gift will just keep on giving all year long and your gardener will love it.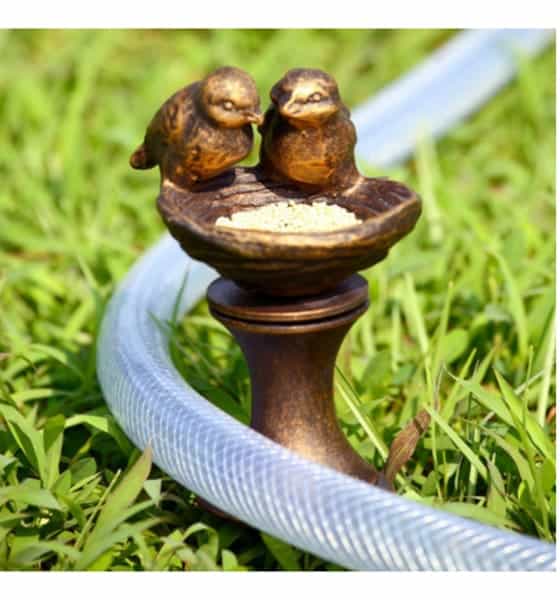 6. Steadydog Wind Spinner Solar Powered– My step mom has one of these in her garden and it looks fantastic! I could watch it spin all day long, talk about relaxing! This wind spinner would look great in any garden be it flowers or on the back patio.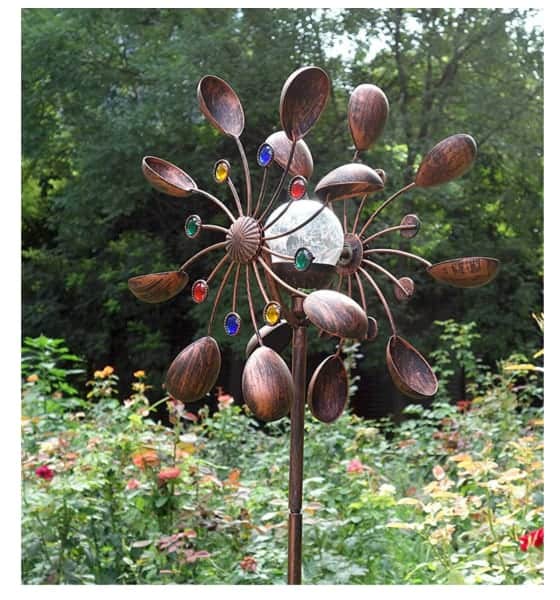 7. 2020 Funny Garden Planner-The dog lover will love this garden planner for 2020. They can plan out garden ideas and record things they want to do. I love planning out my garden ahead of time and this planner will make it fun.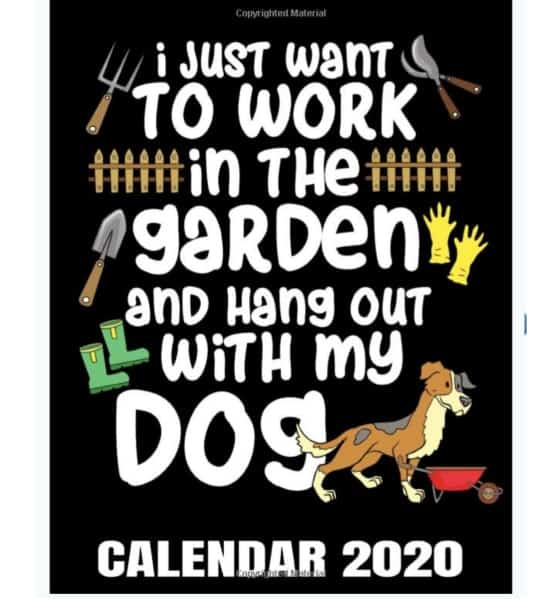 8. TomCare Garden Foldable Kneeler Seat– This is what every gardener needs a place to rest while working on the garden. I love that it folds up and you can use it as a seat or to kneel on, very versitale and handy. A person gets tired after weeding for hours and hours. This would be a REALLY nice gift to give your garden friend this year.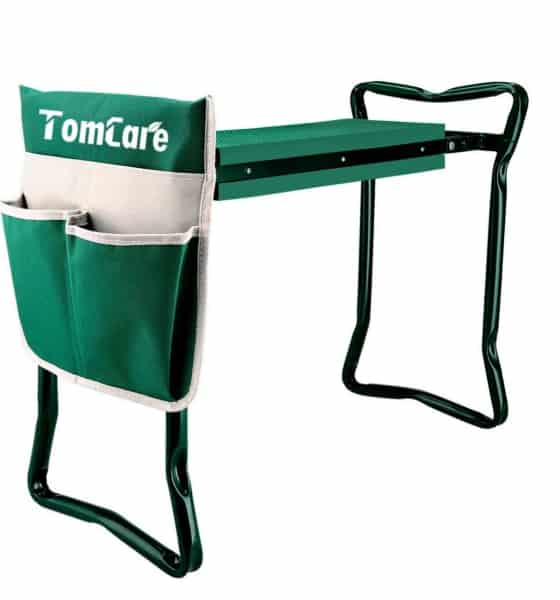 9. Homenote 60 Bamboo Plant Labels– These are great nice looking plant labels for the garden. They would be great for a kitchen herb garden, looking much nicer than my plant markers I use which is usually a stick in the ground and I sometimes forget what I planted there. These labels would be a great gift.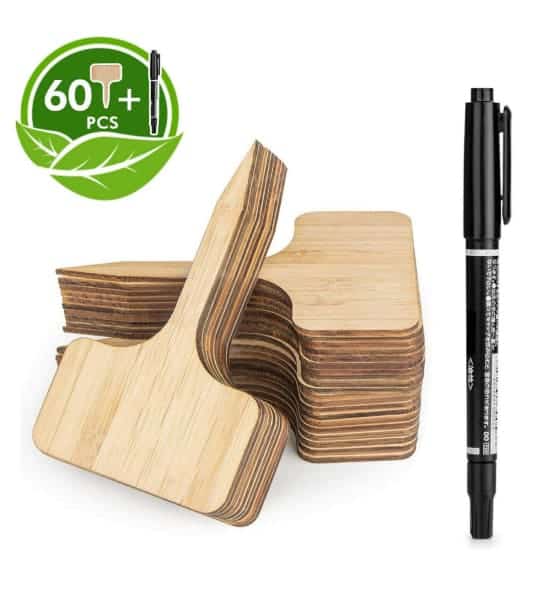 10. Olson Deepak Womens Leather Garden Gloves– These gloves are great! Stylish yet strudy enough to tackle any rose bush in the garden with Olson Deepak Leather Gloves. Any gardener would love to recieve these as a gift. I love that they are longer than most leather gloves to protect your arm for scratches. These look amazing! I want a pair!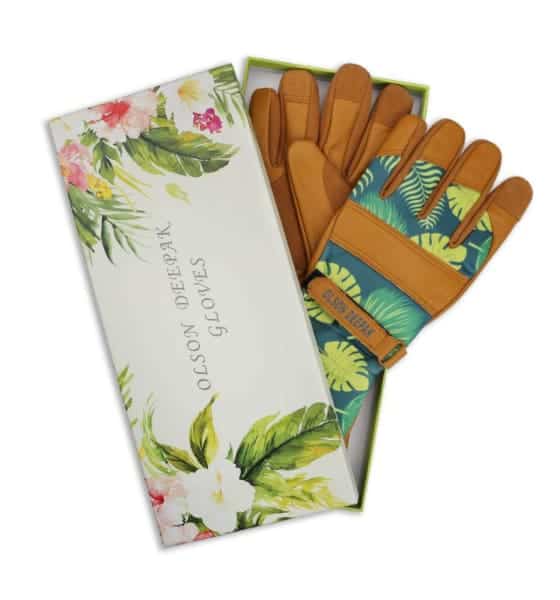 11. Garden Genie Gloves with Claws– I've seen these but never looked into them until now. These garden genie gloves are amazing and have many great reviews. Who wouldn't want to look like a super hero when working around in the garden. Totally going to buy a pair of these.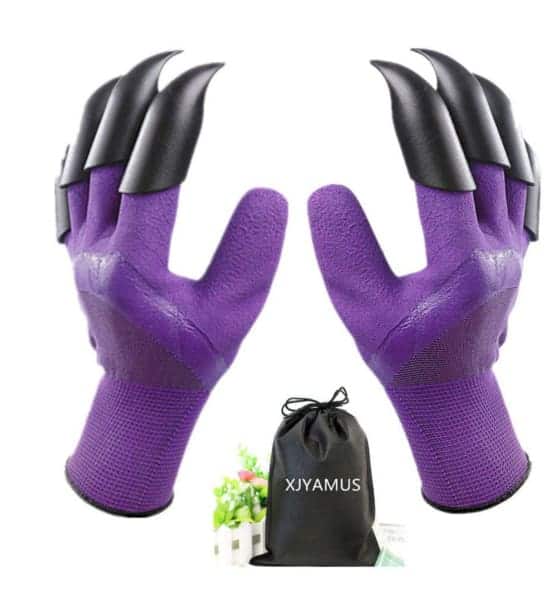 12. Garden Gathering Basket Colander– This is a must for anyone that grows a vegetable garden. Just gather up your harvest of the day and off to the sink for washing. The holes in the basket keep everything in but the dirt. Raving reviews online on these. This garden basket is a great gift idea for the gardener in your life.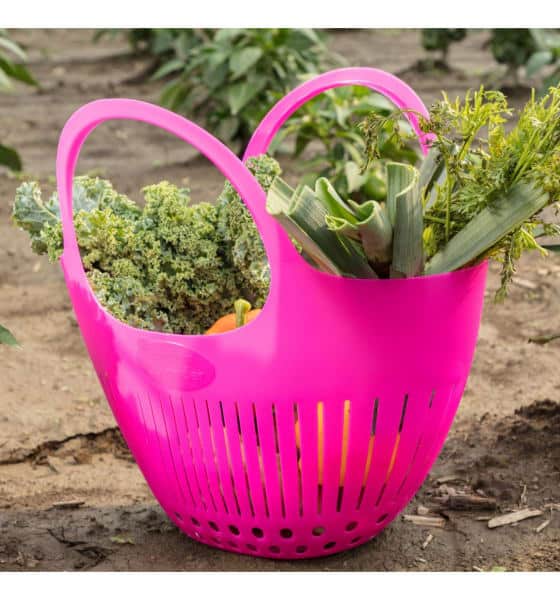 13. Garden Journal Planner and Log Book– The best part about gardening is planning what to plant the next season. New things to tryout. It's really great to have a journal handy to jot down ideas and things that is working and whats not working so you can check back on things as you go along. Starting a journal is a great idea and this makes it easy. Plus this planner would make a perfect gift for that gardener that has everything.


14. FLORA GUARD 3 Piece Aluminum Garden Tool Set– This gift set would make a perfect gift. It's very stylish with it's floral print pattern all over the tools. The garden tool set has all the essential tools needed for the garden and the gardener will love to use them because they are so pretty.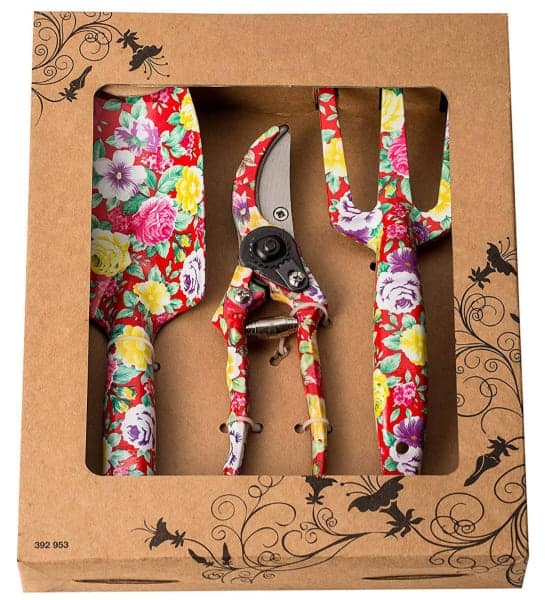 15. Pretty Print Jersey Garden Gloves– I use a pair of gloves like these by mine aren't pretty. These are great for just everyday working in the garden. I use mine all the time for picking veggies, pulling weeds and hauling wood to the wood shed. The pretty print jersey gloves would make the perfect gift for a gardener.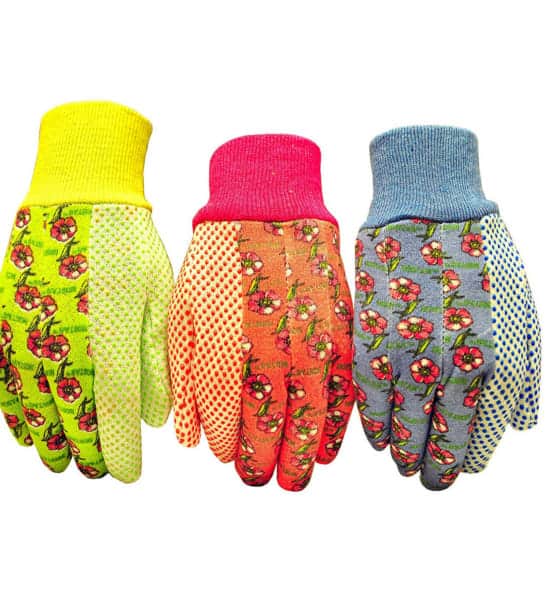 16. The Gardener's Friend Pruners– Perfect for people with week hands. One reviewer wrote these garden pruners won't make you young again but they will make you less painfully old. lol! Love that! Some pruners I've used takes two hands and a jackhammer to get them to cut. These have amazing reviews and they are now in my wish list to buy before spring comes around.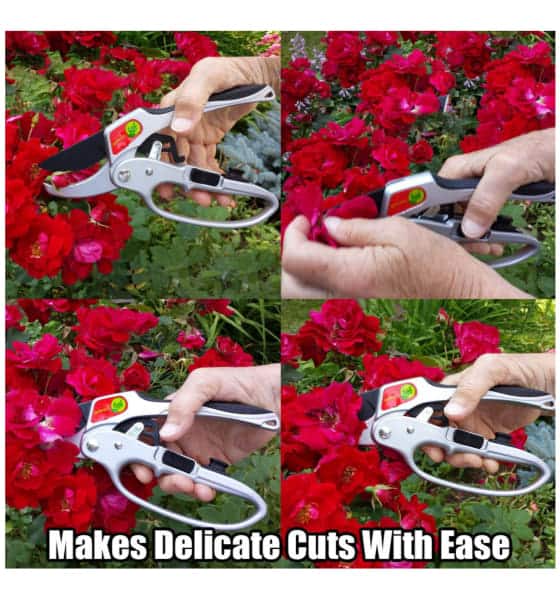 17. GIGALUMI 11 Piece Garden Tools Set– 5 Star review from everyone that's bought this set. Amazing! Great quality tools that makes this set so popular. This is a full set of essential garden tools great all in one gift. The Gigalumi garden tool set has a bag to hold all the tools and some great selection of tools that will make gardening easier.