Are you looking for a nice place to gather with friends and family in your backyard? How about a DIY project with these 13 Brilliant Fire Pit Landscaping Ideas for your outdoor backyard patio.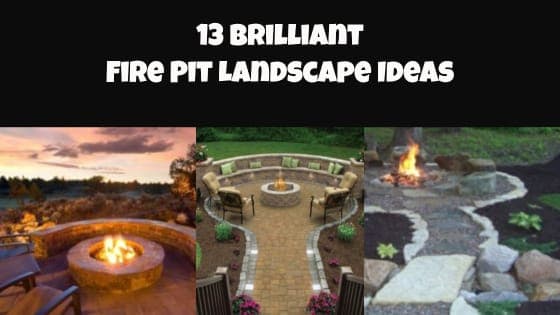 We have a cabin out in the country and we love to sit by the fire at night with our guests. It's just a nice place to hang out. It's just nice to sit around, cook hot dogs and have a good time enjoying good company and a fire.
We have really square stones on our property and we've used those to create a lot of our landscape around the house. And we bought a Gas Fire Pit for the cabin. Using those stones to create an amazing place to sit and enjoy a quick fire when we don't want to start a wood fire or if it's really windy and we can't have a fire but want one. The gas makes it much easier and we have more control.
Outdoor Fire Pit Ideas

Fire Pit Landscaping Ideas

Metal Fire Pit Ideas

13 Fire Pit Landscaping Ideas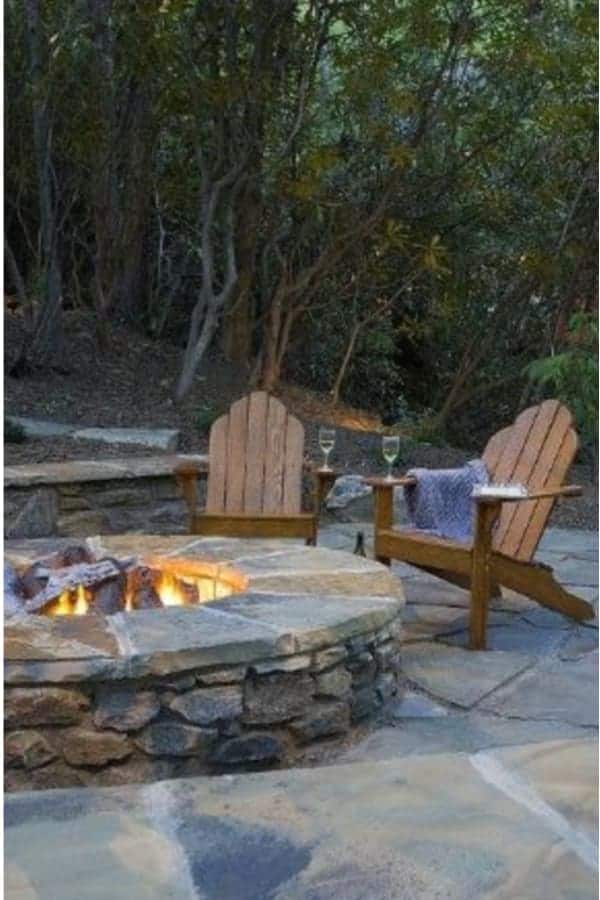 I like the stone is this one and the fire place is large enough that you can actually sit on the stones. Gives a very rustic feel. I also like that they put concrete in between the stones to help keep it looking great.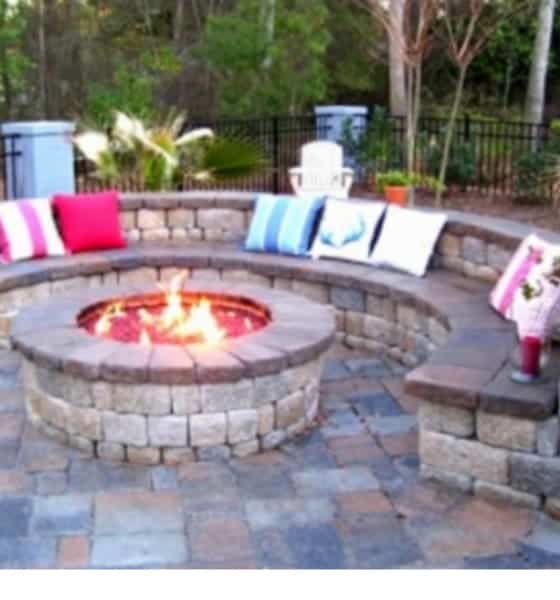 The stone setting area on this backyard fire pit really looks nice and the added pillows are a nice touch, making it a little more comfortable to sit.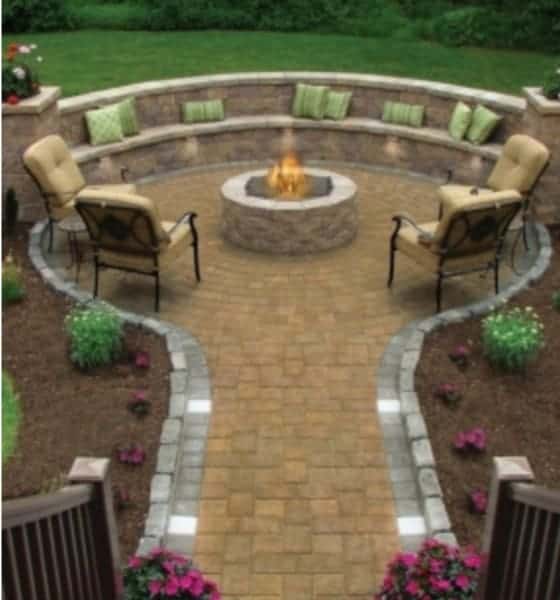 I really love how in the picture above the way they have the rocks laid out with sunk in lights along the path. I'm finding some really great Fire Pit Landscaping Ideas so far.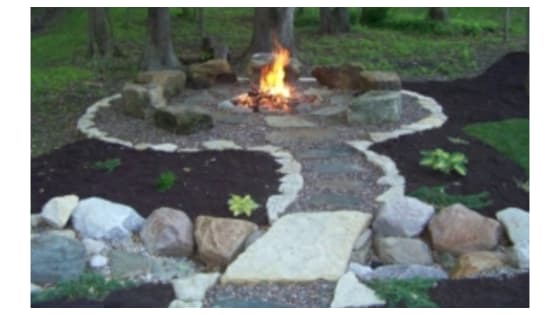 This one is a little more rustic, and a little cheaper to do. But it still looks really good.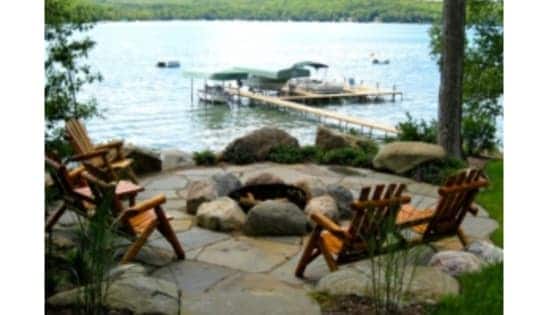 Nice stone fire pit for a camp site with stone circle foundation with the center with the fire pit. I love the wooden chairs for this one.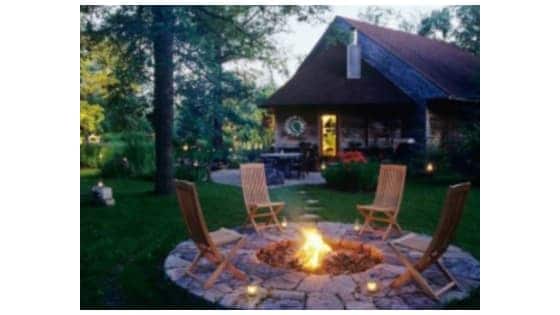 This one is rather simple with the center in ground. I'm still loving the circular stones pattern. I like this idea for my cabin and the gas fire pit.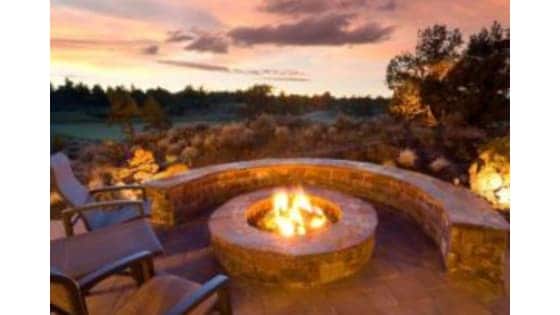 This one has a smaller stone wall as a place for sitting. I like this a lot. The lighting around the pit looks really nice as well.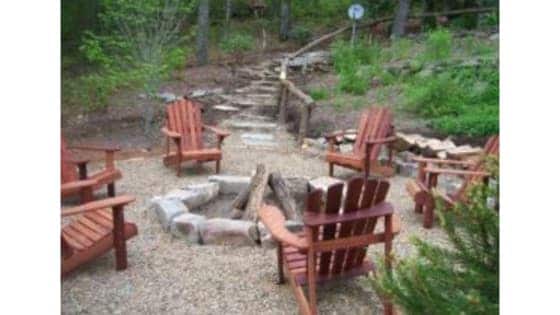 This one is really simple and Cheap Fire Pit Idea. You could easily do this one in a couple hours.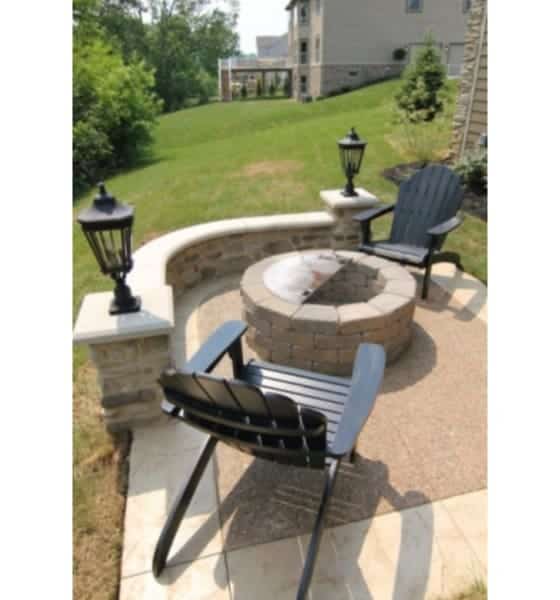 This is a very nice looking fire pit for a nicer community setting. I like the little seat they've created that is somewhat of a privacy wall or you can set on it. I really like how they have the two lamps attached. Gives it a really nice look to it.
Cheap Fire Pit Ideas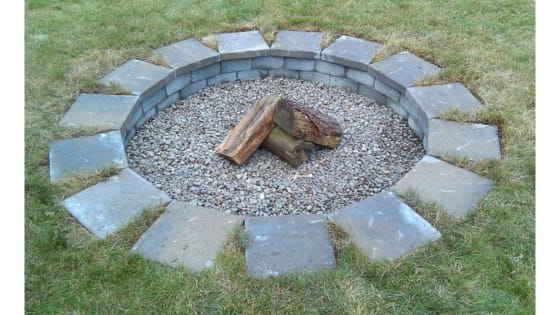 This is a simple idea that wouldn't take too much time to finish. I would make it a little bit deeper for sure.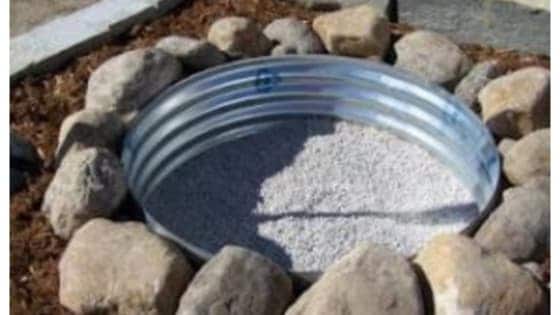 This idea is really easy, just need to get a metal fire pit ring and place rocks around the outside of it. Really simple and fast to finish.



This one is another simple easy to finish fire pit for your backyard. Just finish by placing stones in a circle and place a ring in the middle.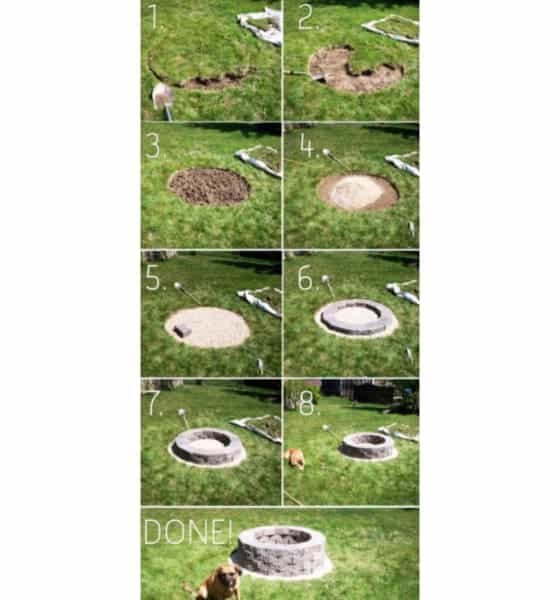 This one shows step by step how to DIY your own fire pit in your backyard. Very simple and yet it looks really good too!
Backyard Fire Pit Ideas

Fire Pit Landscaping Ideas

Metal Fire Pit Ideas

FAQ about Fire Pit Landscaping Ideas
Does a Fire Pit Need Air Holes? Ah, no. It's a fire Pit so the whole top is open.
What Can I Use Around A Fire Pit? Stone works best or rock.
What Do You Put Under A Fire Pit Under a Patio? I would never put a fire pit UNDER a patio. It should be out in the open.
Do You Need A Fire Ring For a Fire Pit? Yes! Some kind of protection against all those burning embers. You might catch things on fire otherwise.
You Might Also Like To Read:
Outdoor Artificial Flowers in Hanging Baskets
10 Fun Things To Bring To A Cabin- Free Printable Cabin Trip Packing List
Insect Hotel Bee Bug House -Benefits In The Garden