I love this time of year! It's Berry Season! Strawberries, blueberries and blackberries are my favorite. I have some local places to buy these fresh in You-Pick farms. But when is the Best time of day to pick wild blackberries? Does it really matter?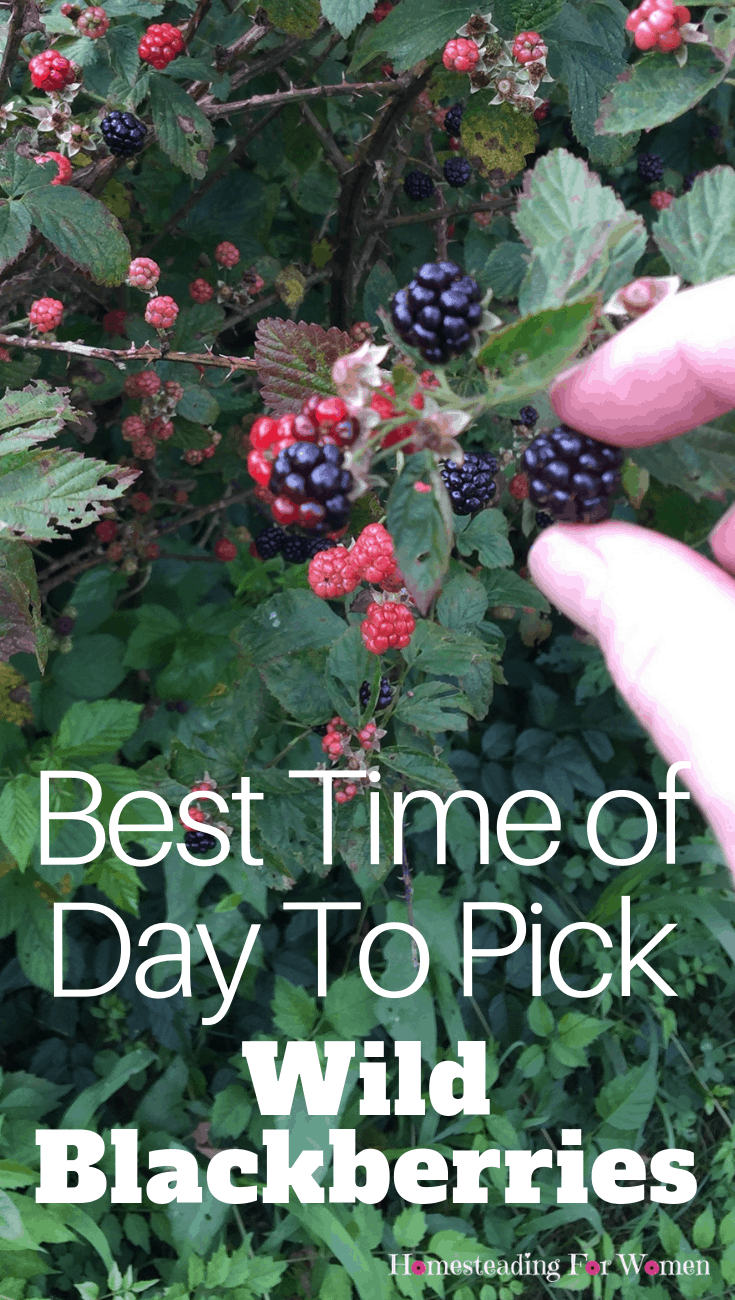 I like to pick berries in the morning before it gets too hot. But after the dew is off the ground. Hate getting my feet wet and I feel less likely to get chigger bites on my feet. It might just be me. But those things really itch like the dickens. So I avoid tall grass as much as possible.
I also think it's better for me personally not to be out in the hottest part of the day. I think Mr. Turtle thinks so too. Yesterday I was out in my garden picking some wild blackberries from a bush that came up on it's own.
And I went to reach for a bunch of ripe berries on the ground. Only to get a "hiss" from the ground. I snatched my hand back and about had a heart attach. Only to see Mr. Turtle on the ground, munching on a low branch of ripe berries.
Sorry about that buddy.
I left him to eat them, only later to find him in the chicken run in the back yard, eating some squash I cut up for the chickens. He gave me another "hiss" as I picked him up and helped him out of the fence.
Silly thing. He's eating good this week.
Is It Safe To Pick and Eat Wild Blackberries?
Yes, it is. Just be sure you are picking the ripe wild blackberries before you eat any of them. The berries have many benefits and is a source of vitamin C.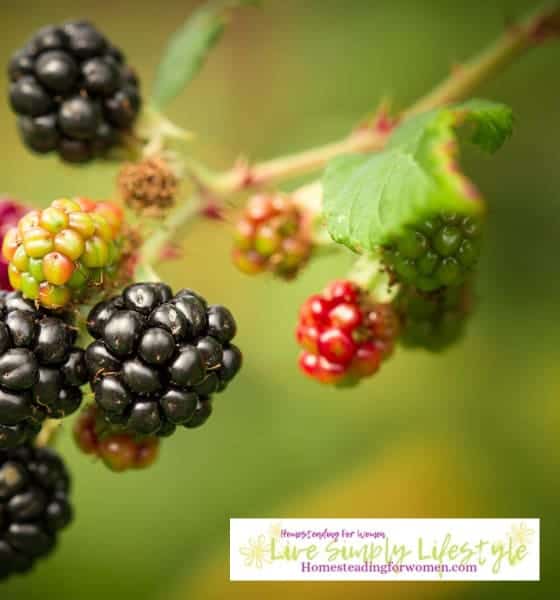 Wild Blackberries Season
You will have to check with your local You-Pick farms for the season in your area. But for Southern Indiana. We start picking in June around the first or second week for Strawberries, then later on in the month the blackberries start.
Around the middle of the month of July it starts to slow down. My blackberry bush is mostly done now and I have a freezer full of berries.
You Might Also Like To Read:
Is Growing Your Own Food Worth It?
Fire Pit Landscaping Ideas -Outdoor Backyard Patio
10 Fun Things To Bring To A Cabin- Free Printable Ultimate Cabin Trip Packing List
Preserving Wild Blackberries
The best way I do it, is when I bring the berries inside, I rinse them off first. Washing away any bugs that might be on them. Then I put them in a strainer, to get the rest of the water off of them. Then I place them in a thin cake pan or cookie sheet. Laying them even on the tray. Then I stick them in the freezer all day. At night I pull the trays out and put the berries in Freezer Zip Bags the small sandwich ones.
That way the berries are not all stuck together. Makes it great if you just want to grab a handful for muffins or pancakes. I just figured this out, and I'm so happy! No more big blob of berries to unthaw.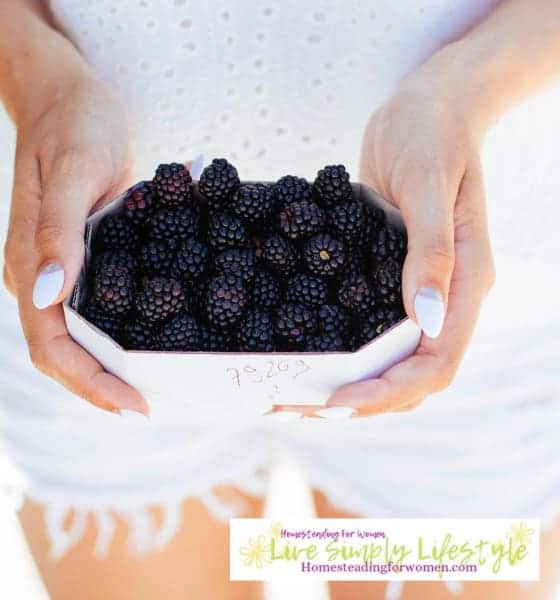 What can I do with wild blackberries?
Here is my short list:
Freeze berries and add to cereal, muffins or pancakes
Put in muffins
Make blackberry cobbler
Add to smoothies
Make blackberry jam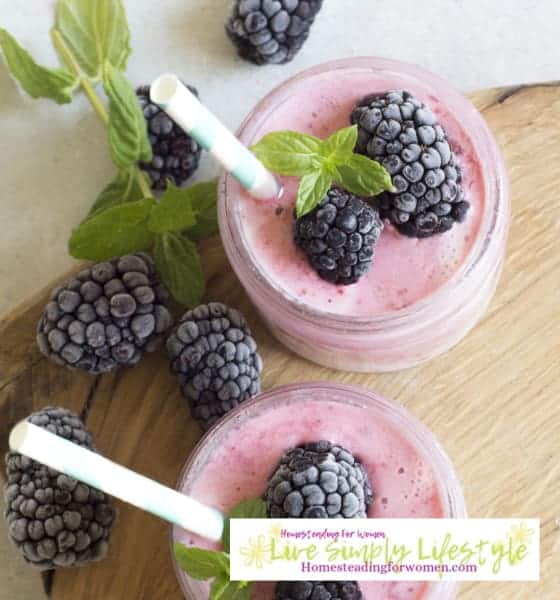 How fast do blackberry bushes grow
If you live out in the country in the midwest, I'm sure these plants are all over, but I can tell you for sure about blackberries here in Southern Indiana. Mostly farmers think these are a beast of trouble. If you head out in the woods you are sure to encounter them as you will have to fight your way past them in most cases to get in the woods in the first place. They love to form thick masses of bushes the have thorns. Small animals take refuge in these massive thorn bushes, not only for protection but for the season of fresh berries.
But for me we've kept a couple patches trimmed up for easy picking. One of these bushes came up in our garden. Well they are really just thin branched that shoot up out of the ground. One after the other until they form a sort of thorny patch of briers. Most of the time you'll want to cut them pretty quick or they will over take any area quickly.
In our garden we just let a small patch grow up on the edge of the garden that we don't use. And we keep the weeds trimmed down all around the patch for easy picking in the summer.
In our field we had a big patch that we let grow. But the only problem was the wild turkeys bring the whole family and pick off most of the berries before I can get to them. That's when I decided to let this patch grow up in my garden. The turkeys won't come up in the yard where the dogs are living.
What we discovered is that if you mow down the patch you will need to wait two years before you will get berries again. The first year it will just grow up, then you'll want to mow around the patch, making sure the patch is really thin so you can reach all the berries. Otherwise many will get unpicked or eaten by the critters in the area.
I hope this has helped to shed some light on picking these wonderful wild blackberries, that are native to your area. And oh so delicious, nutritious and FREE!