As a veteran homesteader and entrepreneur, I've had a lot of unique businesses over the years. Many of which was while I lived on a farm or after I lost everything and was living in the city. Desperate to get out of that place. I needed money  and I needed money fast in some cases. I'll share with you my ongoing list of 100 + ways to make extra money on your homestead, ways that I've made money being self-employed for most of my life.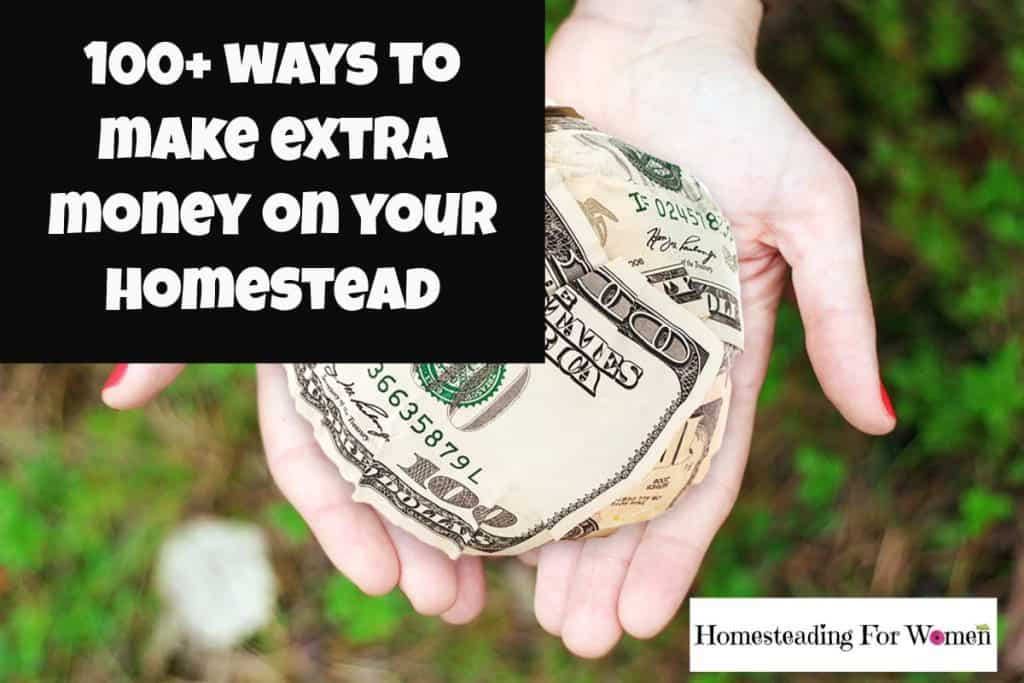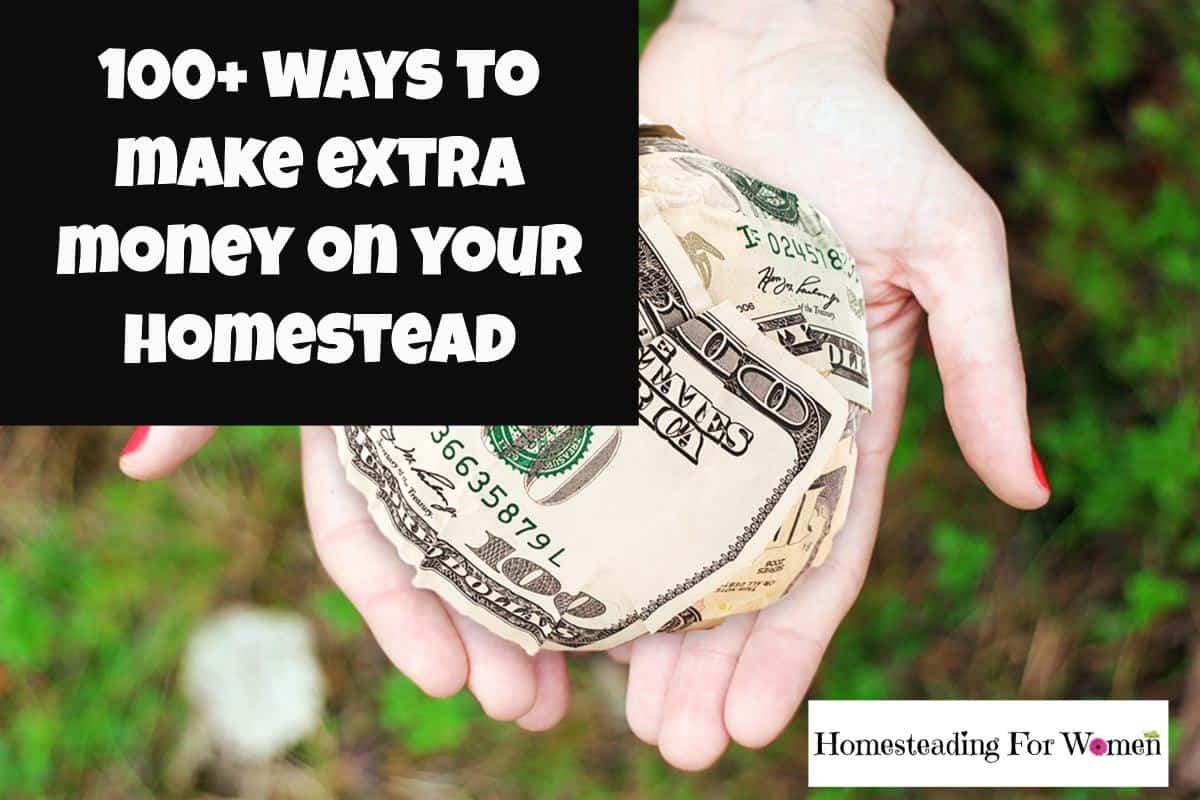 All of them kept food on the table and enough money to pay the bills and let me stay home with my two boys. That to me means everything! Having lost my Son at an early age. Those memories would have been someone else's, if I had to leave each day for a job. So, over the years I've changed and adapted when necessary.
I've had more experience with different jobs than most people. I can do a variety of things, and most of them can and will make you money if you put your mind to it.
By being a little bit crazy and think outside the box sometimes, you too, can make money with your homestead and stay at home with your kids (or animals) like I did. You'll a look at all the things I've done over the years to make money being self-employed.
From my beloved cricket farming to working at home blogging and even selling old stuff on eBay.
This is a work in progress as I publish new blog posts in this series, I'll be adding the link here too so you can find all the goodness in one place.
Good luck in all your ventures!
This is My Ongoing 100 Plus Ways to Make Extra Money Click On The Links Below.
1. 10 Things You Can Sell To Make Extra Money
2. Sell Your Junk On Ebay. Click Here>> Free Course
3. Raise Veggies and sell at Farmers Market.
4. Raise meat to sell from rabbits, goats or chickens.
5. Sell Chicken Eggs. I sell them on Ebay!!
6. Craft shows, if you're crafty this could be a great way to make extra money.
7.Build a blog and make money on your website..
8. Sell handmade items on Etsy.
9. Make handmade soap and sell at Farmers Market
10. Raise flowers to sell.
11. Raise Sheep and sell the wool, also make handmade items with the yarn.
12. Take the wool to a mill and get it made into yarn to sell online and shows.
13. Raise bugs for bait and pet shops, crickets or mealworms. ( I've done this for over 30 years)
14. Raise bugs for restaurants to eat. Nope! Not going to do it, but we've taught people in California to do just that.
15. Sewing Alteration, this would be great if you know how to sew.
16. Make healthy lunches and start a food truck in your area, deliver to local business.
17. Help Local businesses build a social presence online and charge for it.
18. Make stained glass sun catchers and sell them at the farmers market and online.
19. Build cabins and rent them out to hunters.
20. Raise chickens and guineas, sell the chicks all year long.
21. Start A Fish Farm.
22. Start a small bait shop.
23. Cut Firewood, sell to campgrounds and people who have wood stoves.
24. Start a Haul off Junk business. Then have places that you can sell some of the stuff you get, ebay, thrift mall and such.
25. Buy a run down house, fix it up for rental property.
26. Trapping, selling the fur for money. We did this when I was 8 months pregnant, we were flat broke and this helped us put food on the table. Not pretty but it really helped and the farmers loved us trapping the coyotes that killed of their livestock.
27. Make Things To Sell At Festivals and Craft Fairs.
Start Selling On Ebay!
I do this full time, learn from someone who has the inside scoop on how to make money fast! (I did this one year) Might open it up again this summer.

Got old stuff laying around that you don't want anymore? FREE EMAIL COURSEon How To Sell on eBay 5 Day Challenge!Click Here >Free Start Selling on Ebay Challenge
Start a Blog

Do You Want to Start a Blog? I know some bloggers that make a staggering amount of money each year on their blogs it can be quite lucrative home business to supplement your homestead income. I've had numerous blogs over the years, mostly just for my hobbies or helping my son when we homeschooled. I can set up a blog in about 10 minutes flat! 🙂
Want To Give It A Go>>Free 5 Day E-Course How To Start A Blog For Beginners.
I've had lots of practice. Starting a blog is super easy! if your interested in learning how to start your own blog and start making some extra money yourself!