Many of us have struggled to make ends meet from time to time. Some years more than others. I feel like I'm the queen of selling things to make money. I've been doing that very thing most of my life. Let me share some of my tips with you today.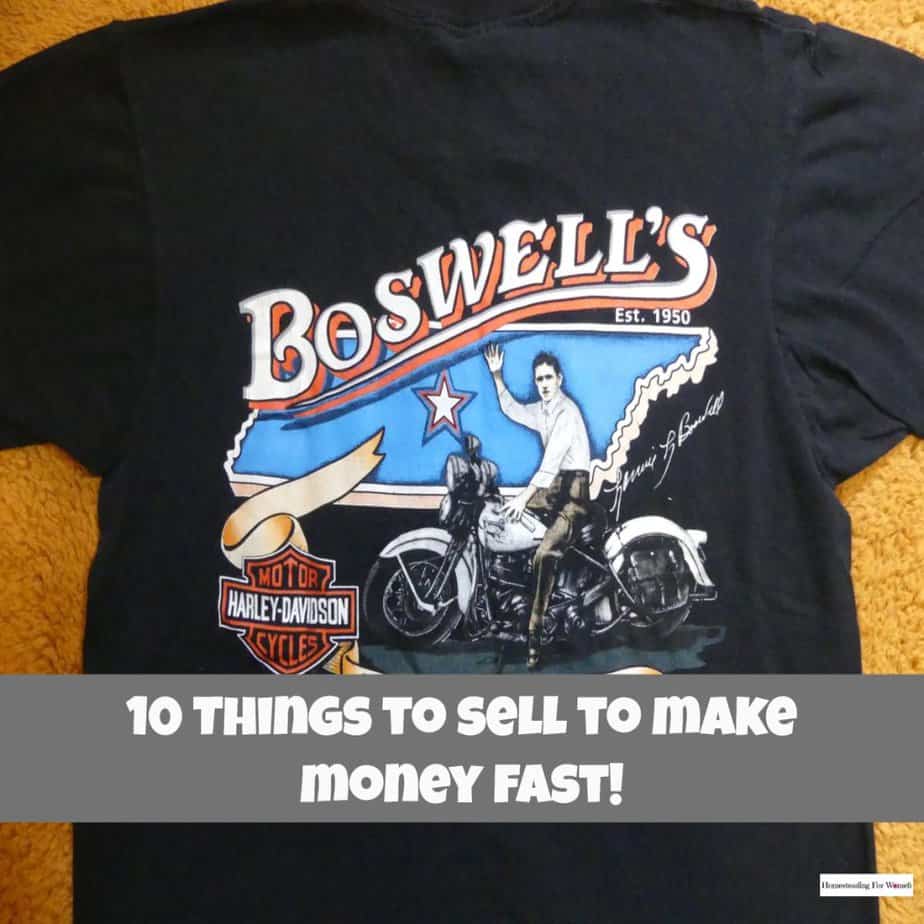 10 Things To Sell To Make Money Fast
10 Things To Sell To Make Money Fast– You can start making money fast by simply selling things out of your closet that you don't wear anymore. Clothing sells very well online, in fact, so much so that I'm buying more and more just to meet the demand.
I taught my Son and Daughter-in-law how to sell on eBay when they were moving across the country and stayed in our home for a time. It gave them extra money while they were moving and looking for new employment.
Welcome to Homesteading For Women – we hope you enjoy all our tips and tricks for homestead women! Please note that we use affiliate links and ads to generate income at no cost to you.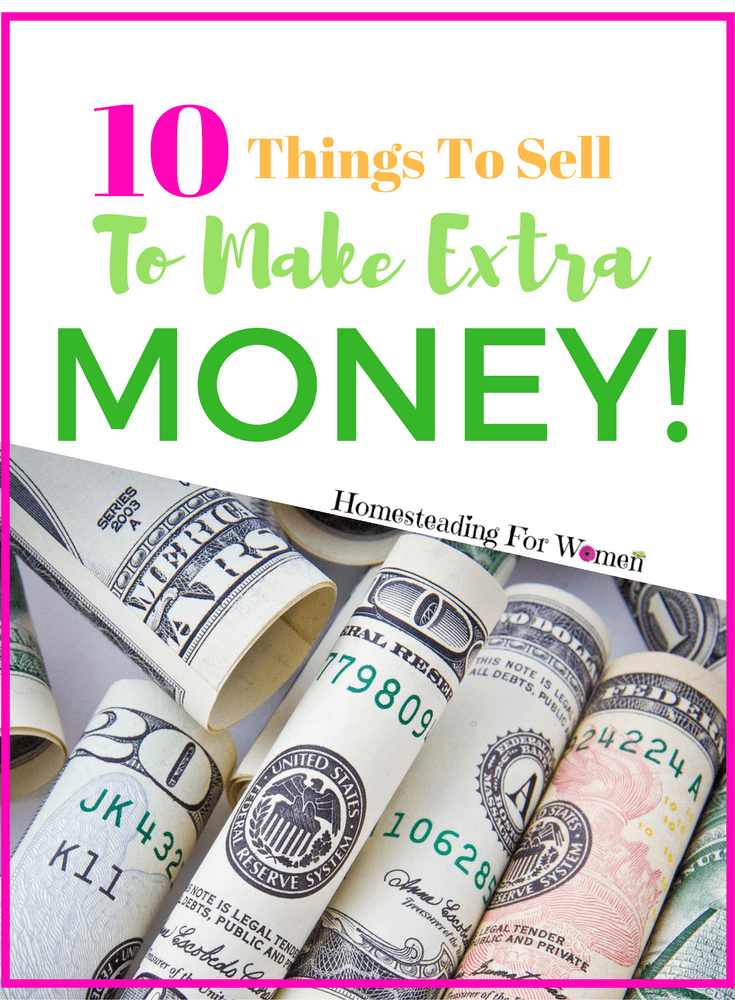 Reasons To Make Extra Money
Are you looking to make some extra money?
Take a Vacation
Pay off Debt
Put Money In Savings
Quit Your 9 to 5
I paid off my debt by finding things in my house and putting them on eBay to sell. I also hit all the yard sales in my area one summer and made enough to pay off my debt and my bills that year.
And I've been doing it ever since. I love finding this to sell online. It's fun!
I think selling online is a great way to make money fast. You can even start a new side hustle to pay for that vacation you've always dreamed of or pay off some debt.
It's easy and super fun to have my phone "Cha ching" all day long. Meaning, I'm making sales! Woohoo!
We not only paid off our credit cards, but we also sold enough stuff one year to put a down payment on the house we live in today. Isn't that Awesome!!
I think so!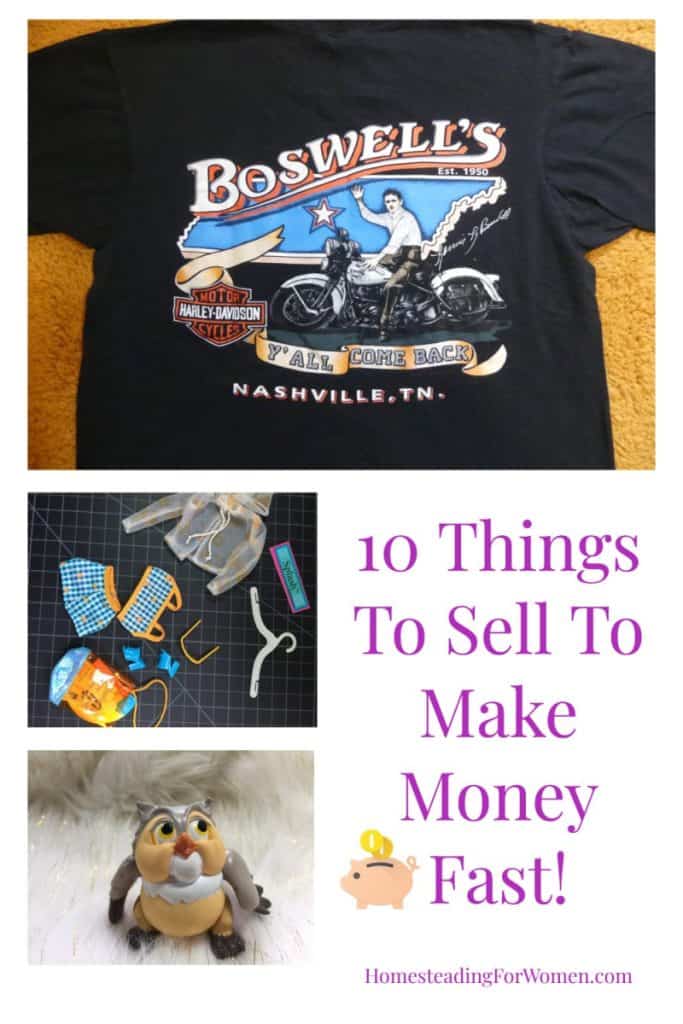 But It's Too Hard
I can hear your excuses. I've heard them all before. But if you really want to make some extra money and treat this like a part-time job. It's an easy way to make some extra cash.
Here's what I hear all the time
"I can't get to the post office." My postal lady comes to my door, and I live out in the boonies!
"I think it's just too hard." No, it's very easy.
"I don't have any boxes to pack up my stuff in." The post office provides FREE boxes!
"I just don't have time." If you are seriously in need of money, you will make the time. Stop watching TV. That will free up a lot of time.
Really?! No More Excuses already!
Here are 10 Things To Sell To Make Money
Women's Clothes
Men's Clothes
Coffee Mugs
Kitchen Gadgets
Flatware
Disney
Plush Animals
All Things from the 1980 and the 90s
Board games from the past
Your Kid's Toys and Clothing they no longer play with or have outgrown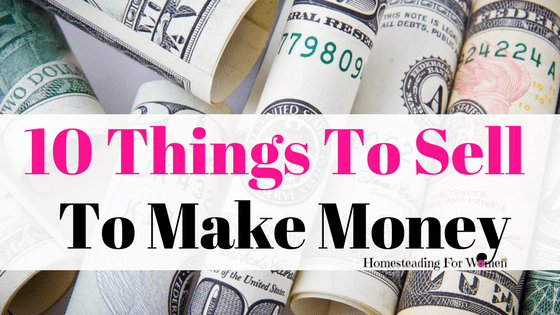 Take A Look At Your House
I Double Dare you to get a box and go around your house picking up things you no longer use that are in nice condition. Like video games, you no longer play. Outfits that you never wore that are still new. Purses that you don't use anymore. Things like that.
Look for that box of your old toys you had as a kid. Those might be a treasure trove of money. So many people go online to buy toys from their childhood. Something that brings back special memories for them. You might be surprised at home much money you can make with those items.
Start Looking In Your Closet
Start in your own closet first! I bet you can find ten things that you no longer wear anymore. Now go to your husband's closet. I know you can find ten things he doesn't wear anymore, and I bet they look brand new because it was something you bought for him, but he won't wear them.
What Can You Sell From Your Kid's Room?
Take a look around your kid's room for things you can sell. Maybe old baby clothes that's in a box in the closet. Baby sheets and crib toys are especially nice to sell online. Toys that are in good condition, clothing, shoes, bed sheets, and themed wall hangings sell really well online as well. I bet you can find many things in this room to sell.
What Can You Sell From Your Kitchen?
Now go to the kitchen. Can you find ten things you no longer use or want? Good time to clean out the flatware drawer, and don't forget coffee mugs. I always look for unusual mugs and knives when I'm out at yard sales. Those always sell in my online shop.
Where Can I sell Things To Make Extra Money?
You can sell your items online on various platforms. Etsy, eBay, FB marketplace, and Postmark, to name a few. You can even have a few yard sales during the summer to bring in some extra cash.
My favorite place to sell online is eBay. It's been an old standby for me for over 12 years now. I make a full-time income selling things I find at yard sales and thrift shops. I love the hunt and working for myself.
Before You Go…
You came here looking for ten things to sell to make money, and I think I've given you a great place to start. Just by looking at your own stuff you no longer want. Have a yard sale or put some items for sale online.
I taught several people how to sell things online in their spare time. Most of those folks are still doing it to this day. It is an easy way to make money, and you can grow your side hustle into a full-time income as I did.
So What are you waiting for? Go pick out ten things to list on eBay today, so you can have some extra money in your bank account next week! Yes, it's that fast.
You might also like to read: Declutter without feeling overwhelmed