Need extra income for your homestead? Do you want to find things to sell on eBay to make some quick cash, like yesterday?! You're in a bind and really need to find some extra money to fix things around the farm or invest in a new piece of equipment.  I hear ya!
And I've got the answer!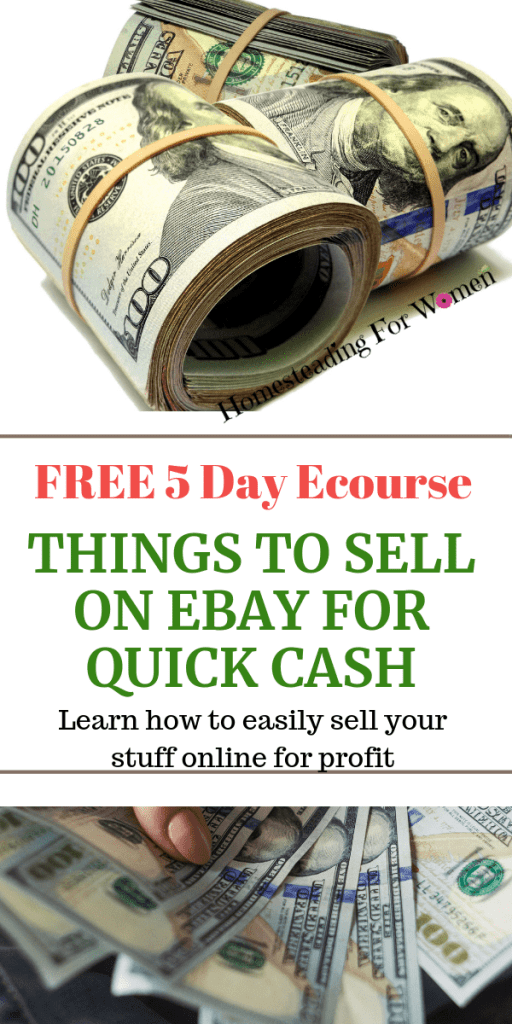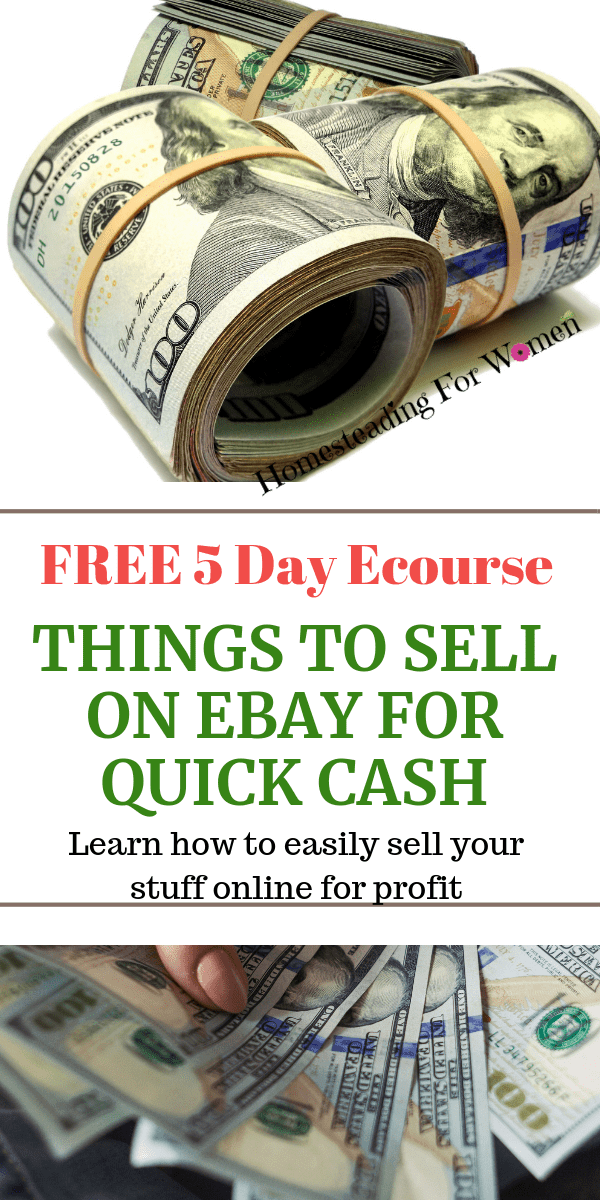 I was in that same situation some 8 years ago. Hard to believe it's been that long!  Our cricket farm was in deep trouble, all of our bugs were getting sick and dying. We had contracted the dreaded virus that had wiped out so many of our fellow cricket growers across the nation.
What do I do now?
I had done this for over 25 years. No way was I going to go out and get a job. I decided to try my hand at selling things online. Guess what?
I'm still doing it! ~Selling on eBay Full Time!
No boss to answer to
No fancy clothes to wear
Set my own hours
Spend time doing what I love!
I get so many people asking me to show them how to start selling on eBay that I decided to help out my readers and show everyone things to sell on eBay to make quick cash.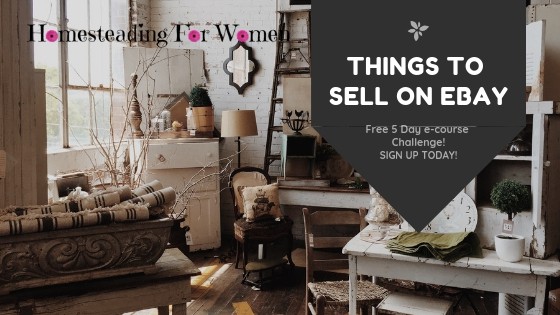 Things To Sell On eBay to make some extra cash
You can find my list of 15 things over in my other post that might help you out and I have a free printable over there as well showing you 40 things you can sell to make money online.  This is a little bit different as it is a Free course.
I'll show you in as little as 5 days how to get started selling on eBay. It's not hard, I promise. And you don't have to go out and buy anything. This lesson just starts out looking around your house for things to sell.
But I have a feeling you'll get the selling fever when you start to hear your phone "Chinging" with sales. The eBay app has alerts when someone buys something from you. ~Don't worry if you don't have a smart phone. You don't need it at all, and I only use it when I'm not home. I use my computer to list and sell.
But I do have the phone on so I can hear when I make a sale! You'll want to hear it more and more.
Be careful! ~ It's addictive!
I started out just finding things around the house and that's what I'll show you how to do. This is for people who have never sold on eBay before. Super simple Step-By-Step instructions on how to do it.
What are you waiting for?
Sign up today to get started!