Let's Go Hiking!
Are you thinking about taking a romantic vacation this year? You've decided to take a break from reality and reconnect with your loved one. Have you ever thought of taking a romantic hiking adventure together? What better way to get away from it all than to spend some time outdoors with mother nature and her creatures?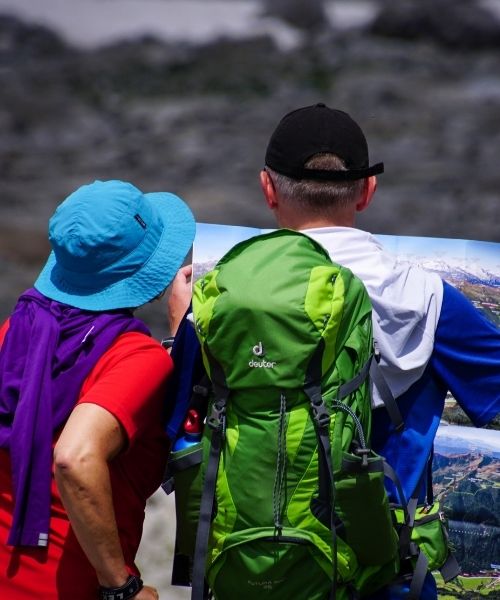 I just spent the day yesterday, hiking in the woods with my husband looking for fossils in the creek beds around our house. What a fun day! This weekend will be our 40th wedding anniversary. Can't you believe that?!
We've always taken time out to make memories together and spending time outdoors, traveling to new locations has been some of my best memories with him. We're not hikers, but we really love finding new and interesting places to see. And I don't mind walking, it's good for your body, soul, and relationship.
When your out in the forest with mother nature, everything else just melts away. You start listening to the birds, noticing the fresh smell in the air, hear the water running in the creek, see the fish darting here and there in the stream.
It truly is soul cleansing.
One of the many reasons why hiking is great for romantic getaways is because hiking trials come in a number of different formats. In the United States, you will find hiking trails that are designed for beginners, hiking trails that are designed for experts, as well as those that are at the intermediate hiking level. This is great if you are planning on hiking for the first time, as you should be able to find a number of hiking trails that would be easy to hike. ( Get the right hiking shoes first, I love these!)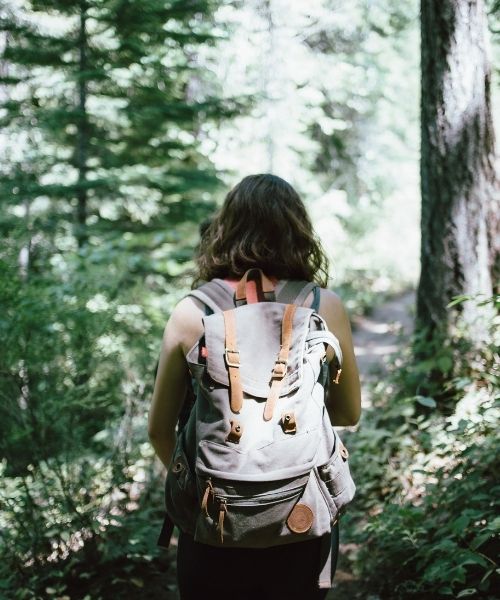 Romantic Getaway
As for romantic getaways, one of the many reasons why hiking is perfect for a romantic getaway is because of the scenery. The scenery is one of the many reasons why hiking is such a popular activity. No matter what hiking trail you choose to hike, there is a good chance that you will come across a wide array of landscapes. Many hiking trails are set next to rivers; therefore, there is a good chance that you will get to see some waterfalls. These waterfalls, as well as the other scenery types that you may come across, are perfect for romantic getaways.
In keeping with romantic getaways, hiking adventures can last as short as a few hours or as long as a whole week. Many individuals who go hiking choose to stay onsite, often at an onsite campground or cabin. This is nice, as when you are camping you are one with nature. This setting is perfect for privacy, as well as romance. Camping overnight at a hiking park is also nice, as it adds another fun activity for you and your loved one to enjoy. I love camping and that's just as exciting as the hike itself.
Catch an Outdoor Show Too
Speaking of activities, when you go hiking, you will likely end up visiting a hiking park. Hiking parks are often home to a number of different hiking trails. In addition to being home to a number of hiking trails, as well as a campground, you will also likely find a number of other activities for you and your romantic partner to participate in. For instance, it is not uncommon for a hiking park to have a visitor center or evening show and a swimming pool. This means that you can catch a show or go for a swim. In today's society, hiking isn't just about hiking anymore.
As you can see, a romantic hiking adventure is a perfect way to spend your next vacation or even your next romantic getaway. If you are interested in enjoying a hiking adventure, you may want to think about making your reservations in advance. While you may not necessarily need a reservation to just go hiking, you may need one if you are interested in camping out overnight. Making your reservations in advance will help to ensure that your next hiking and camping adventure is as memorable as possible.
You Might Also Like:
10 Fun Things To Bring To A Cabin -Free Printable Ultimate Cabin Packing List
5 Make Memories With Family Ideas ~Doing Fun Activities Together!