Most likely if you into homesteading then you'll be needing firewood at some point for your fireplace or backyard fire-pit. But where do you put the wood you just cut up?  You'll need to keep it dry or your bonfire or wood stove will have problems burning wet wood. Also the wood will just disintegrate from the elements over time. My solution is a firewood rack. Here's few free firewood rack plans that I've used over the years, some are DIY and some you can purchase to save time.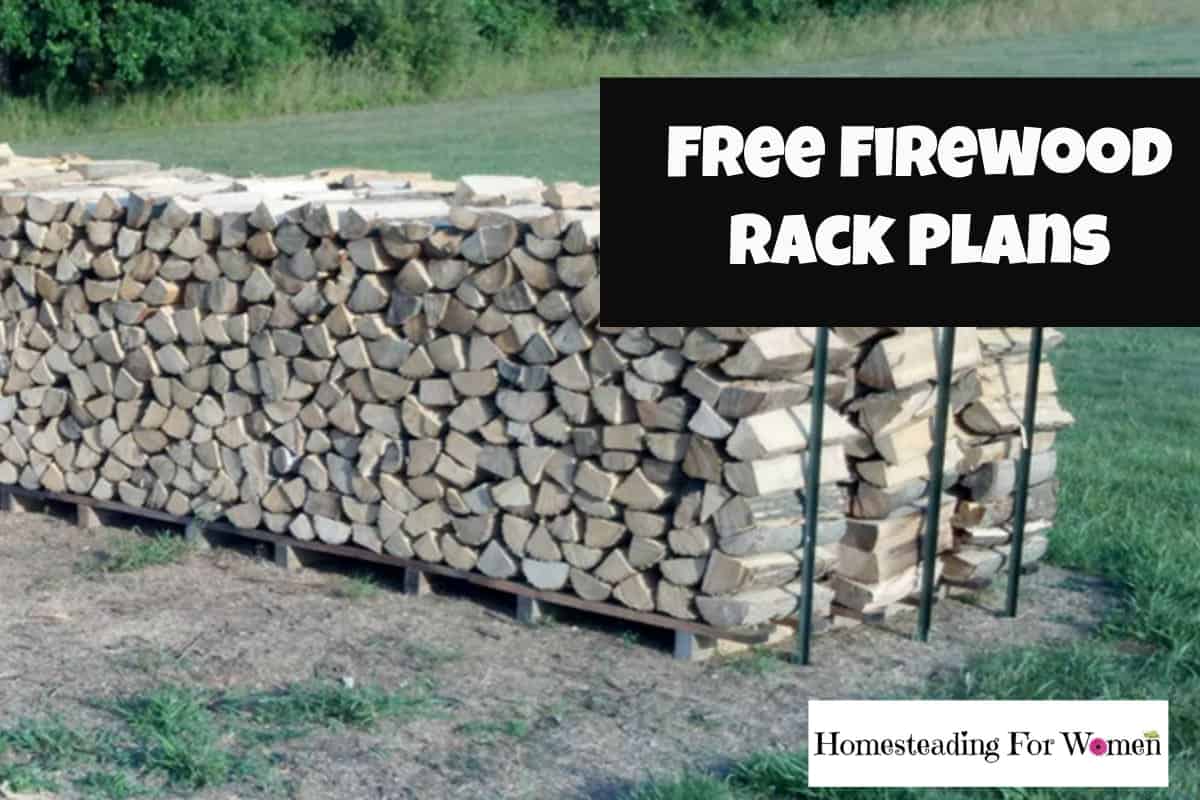 I admit we are a lazy bunch of procrastinators. Meaning that we cut wood as we need it, not a good idea. The ticks are so bad in our area that the only time we like to be in the woods is in the winter of early spring. I did find a solution for the ticks last year that worked great. So next year I'll be sure and get a  big stack of firewood stored up before next winter. In the meantime. We're cutting as we need it, stacking it in the garage.
Don't be like me, get your wood stored away and look like a REAL homesteader that's prepared for winter. I'll show you a super easy rack of sorts it's using two T-posts or fence posts, whatever you want to call them.
You might also like to read:
What Is The Best Chainsaw Hard Hat For The Money?
Winter Chore Clothes Must Haves For Homestead Women
January Garden To Do List -Homestead Tasks
T-Post Firewood Rack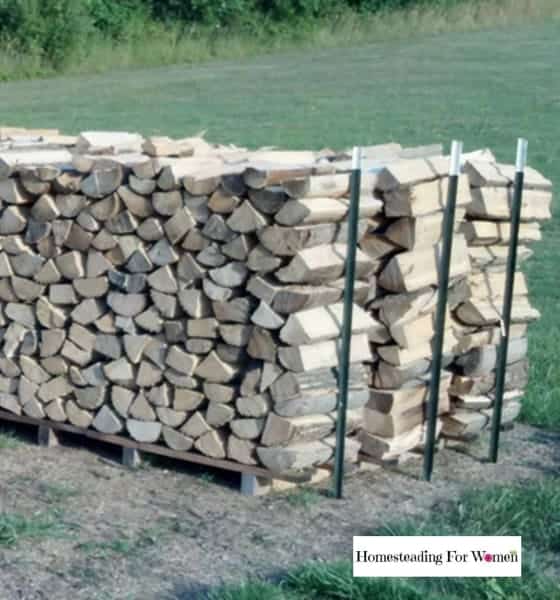 This firewood rack needs no planing at all you just need to go to your local feed store, Rural King or wood supply store and pick up 4, T-posts or metal fence posts, those are used for fencing. So if you have animals you already have some of these. If not and you're planning on getting animals in the future. I recommend buying a fence post pounder, that's what I call it. It has two handles and you put it over the post, once you have the metal pole in the ground a little bit and grab both handles of the pounder and pound away until the post is in the ground as far as you want.
What a workout! And don't overdo it. This thing is worth it's weight in gold to a farmer like us, we've used them for years and years. They don't wear out, at least ours hasn't.
Once you have the posts in the ground then you'll also want to keep the wood off the ground with either 2×4 wood or wood pallets. I'd also cover the whole thing with a tarp, be sure to secure it down to keep from blowing off. The tarp will keep the wood nice and dry for those cold winter days when you need a fire going.
Concrete Block Firewood Rack Plan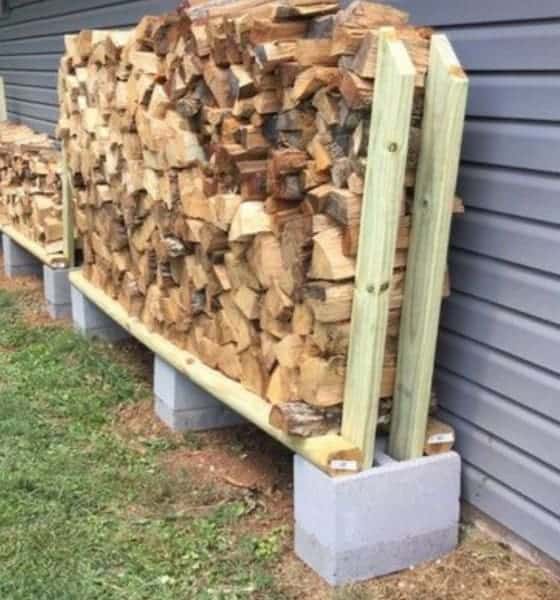 This is another easy firewood rack using 2×4 treated lumber and concrete blocks. Looks like they added a solid block under the concrete block to keep the wood from going in the ground. Smart move! This would be really easy to do if you want something really easy. You can get all these at any lumber supply place.
DIY Rolling Firewood Cart Rack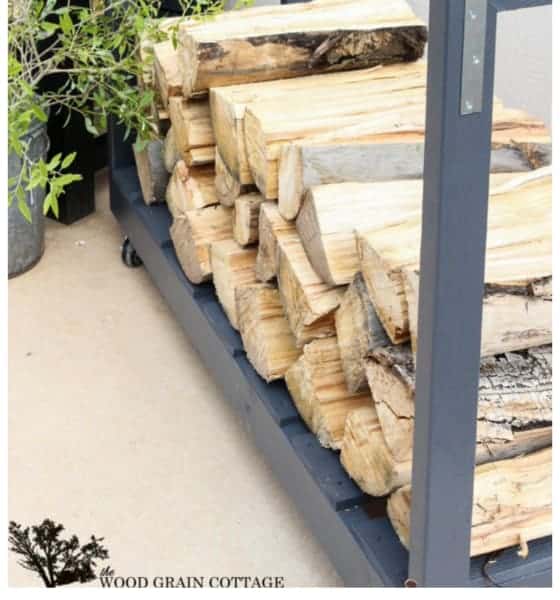 Now if you're wanting something a little more fancy and you have the time to make it. Then I suggest you take a look at this Rolling Firewood Cart Rack from the Wood Grain Cottage. They will show you what you need and step-by-step pictures as he builds it. I love how it turned out. Really a nice firewood rack that would be perfect for the urban homesteader, you  can roll it out when you're having a cookout in the backyard fire-pit and roll it back and cover when your finished. Super nice looking too!
If all this is too much for you here's some you can buy.
| | | |
| --- | --- | --- |
| | 8 foot Woodhaven firewood rack with cover | |
| | Elk Design Firewood Rack | |