What's on your January garden to do list? I have my handy garden binder printed out, gathered up my favorite colored pens to start planning what new plants I want to try out in my garden this year. I'm in heaven day dreaming about my garden. Pouring over seed catalogs next to the fireplace in my comfy chair is the cats meow to me.
Sound like  fun? Read  on…
January is a time of year to reflect on the homestead. It's a time of rest, mostly. I like to look back on the past year and decide what I want to change in my garden and what I want to keep the same. Some things work while other things needs to be tweeked up a bit.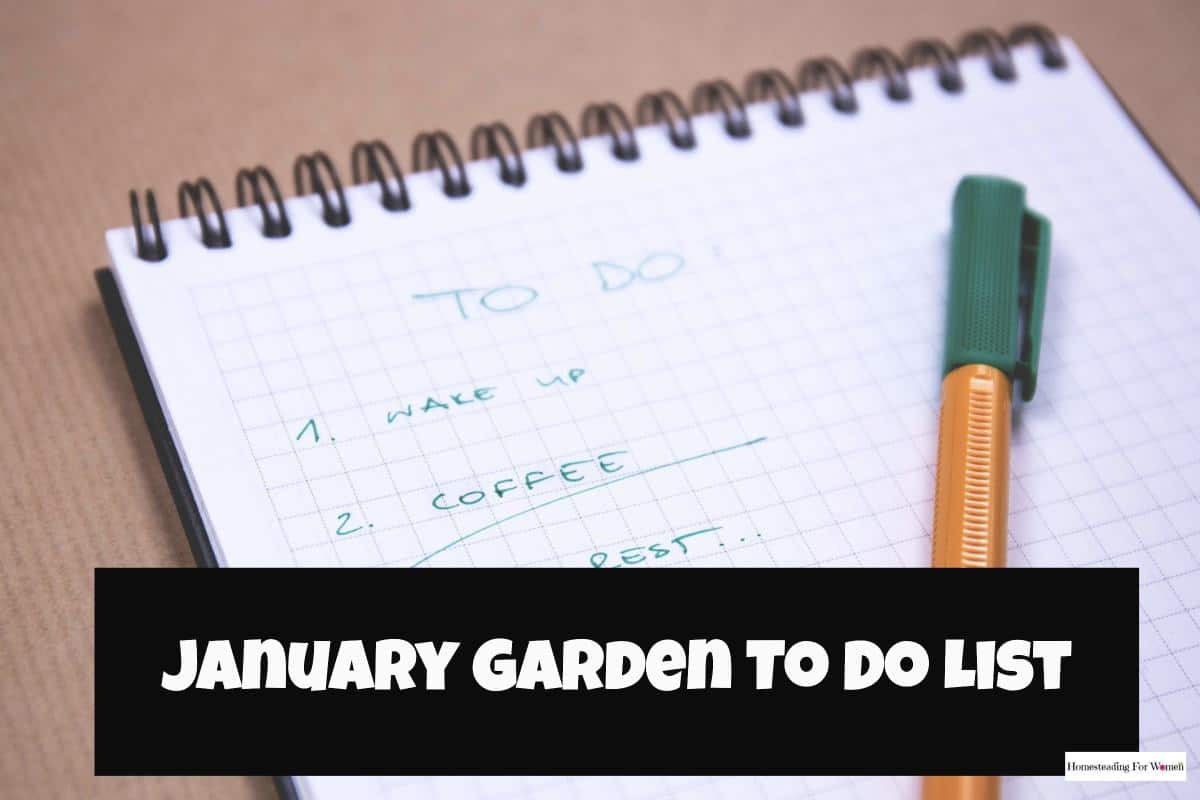 My January Garden To Do List
Print out next years garden binder pages (I have a free garden planner for you).
Look at what worked and what didn't.
Decide what plants and seeds to buy.
Take the Christmas Tree and put in the pond or take to the lake for baby fish to hid in.
Live Christmas Tree it's time to plant that outside.
Water and fertilize poinsettias and Christmas cactus.
Force early flowering trees and scrubs to bloom inside.
Decide what Herb plants to grow in the spring.
Start a garden notebook page with temperatures everyday, first frosts and harvesting notes.
Start a daily photograph of the homestead in the same place.  To watch the seasons go by recording when the first snow, bad weather and good. See the trees change color.  We put an old tripod on the deck and straped it down. Mr. Barry took a picture each day at the same time for two years. He added an alert on his phone so he wouldn't forget and only missed a couple days. It's awesome.
This list is part of my FREE Garden Planner I give away with a newsletter subcription.
January A Time Of Rest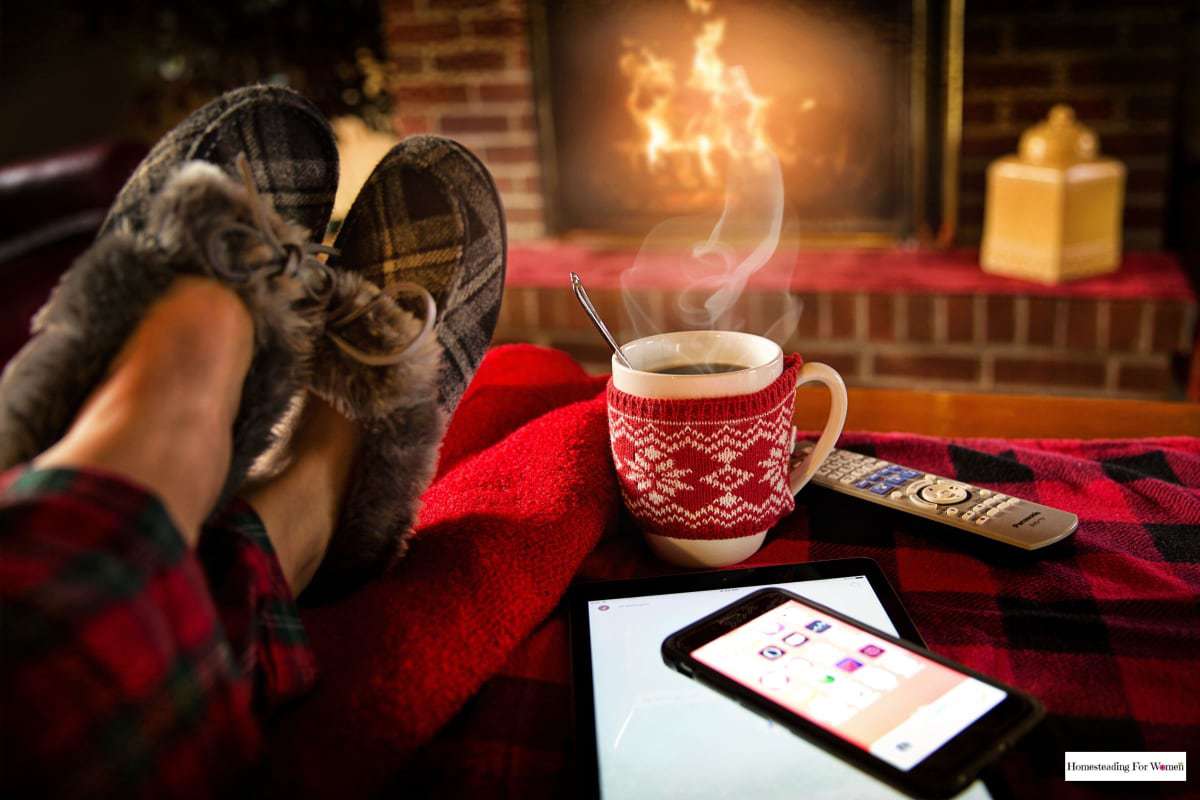 We are so busy on the homestead that it's really nice to take a breather in January. Here in Indiana the weather is the worst, it's bitter cold and snowy or raining most of the time. Other than feeding the animals and making sure they are well taken care of during  the winter months that's all we do, well besides writing my blog and ebay stuff and cutting wood. But you can read about that here.
I think January is a great time to reflect on the past years. Make plans for big projects you want to tackle on the farm and little projects too. All that makes me tired just thinking about it.
January A Time To Make Plans
I love to make lists, It's the Virgo in me that makes me do that. But I find it really satisfying marking off the tasks that I've completed and I don't waste time wondering what to do each day. I just look at the sheet and get to work.
My Garden Printable Planners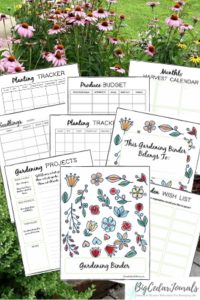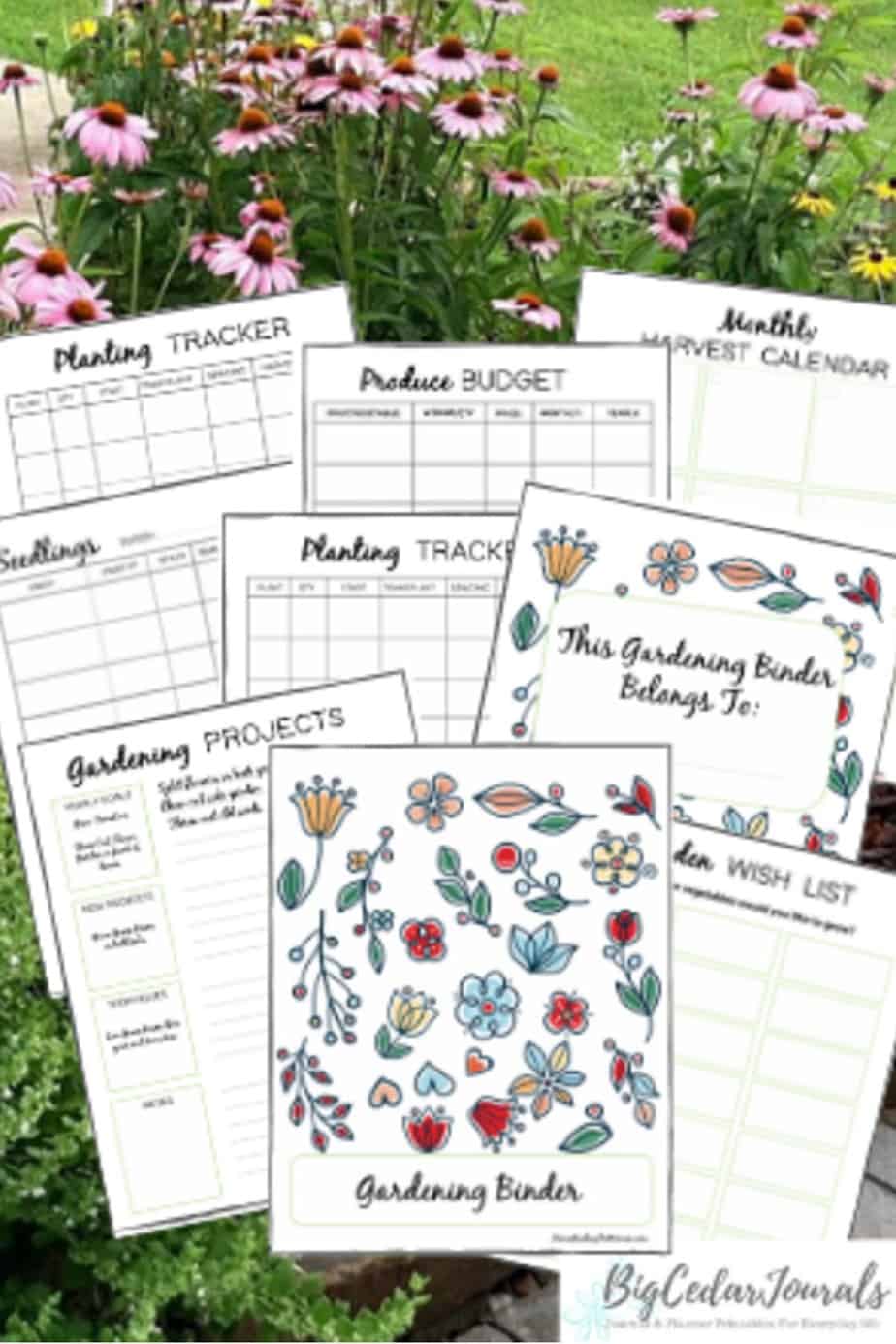 I love making printable planners and journals for my subscribers over the years and they love them and ask for more. I also have a printable shop at Big Cedar Journals were you can find my Massive 151 page Gardening Binder that will help you to finally plan out your garden, keep you from buying the same seeds and plants over and over again. Also you can journal about the results to look back at next year.
I love that I can finally for ONCE, get organized!
I also recommend getting my Free Garden planner and then those pages to your Gardening Binder, printing them both out for even more planning pages. Because you get the monthly tips and undated calendars in my freebie. Sweet!