I recently had a bad case of poison ivy a couple years ago, when I was moving some iris's from an old spot in my yard to another. Never before have I ever been affected by poison ivy it never bother me before.
Guess, I'm a little bit scared of getting it again. I decided to have a look on my favorite online store to see if I could get some extra protection. I was surprised to find some really cute elbow length garden gloves for women, that would work perfectly for me.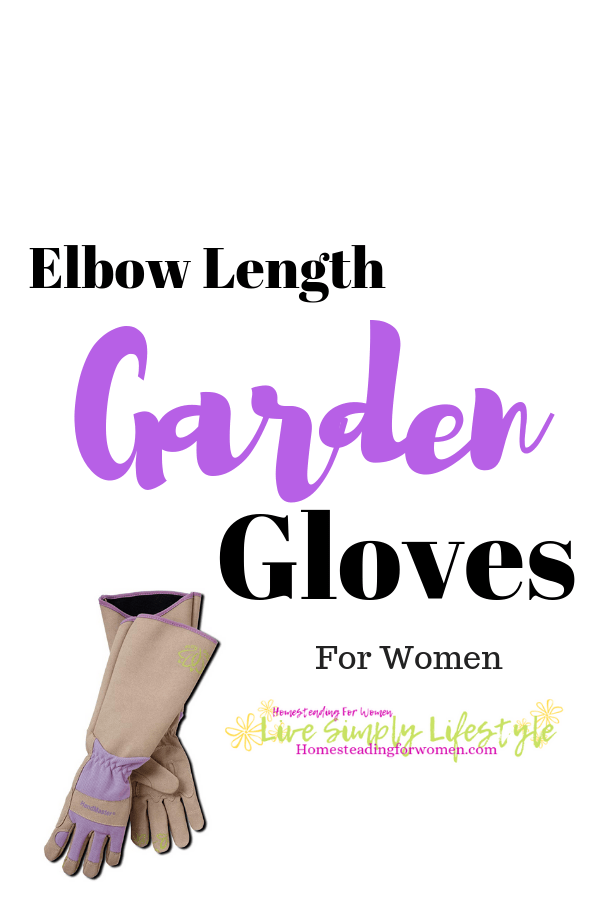 Elbow Length Gardening Gloves For Women
It was hard to find a favorite, they are so cute! I wanted a pair that was long enough to cover up most of my arm was top priority. Then I wanted to look at the reviews because I wanted them to last at least the whole season. I had one short pair that lasted one time of pulling weeds, didn't want to make that mistake again.
Purple Elbow Length Garden Gloves for women

This pair if Fantastic! I love that they are purple and they are thorn proof, one lady said they saved her from the thorn bush she had to take out of her yard.
The only problem people are having is that these gloves run small. So order a size up. I think these would be perfect for cleaning out my flower bed each year, removing old rose bush stems and weeds.
Cute Gardening Gloves For Women
Elbow Length Floral Pattern Garden Gloves

Look how adorable this pair is, I really liked the purple pair but I love this floral pattern even better.  They are long enough for me and stylish. Another person mentioned that she uses these to pull up poison ivy.
Everyone really seems to love them. They would be perfect gift too! Might have to pick up an extra pair and save them for a Christmas gift.
Elbow Length Super Cute Garden Gloves

These pink ones are very cute and you Mr. won't want to borrow them, but they are kinda thin and really not good for pruning, but if you just doing some light outside work then these would do the trick.

You might also like to read:
Garden Tool Set For Women
Free Urban Homestead Management Printables
Best Sun Hats For Women
Insect Hotel Benefits in The Garden
Best women's Gardening Gloves
Pretty Pink Elbow Length Thorn Proof Garden Gloves

This pair if Fantastic! I love the pink and they are thorn proof too. One lady said these gloves saved her from the thorn bush she had to take out of her yard. The only problem she had was she got hot in them and the pink faded on her hands, but they washed right off. With use I'd say the color would stop fading.
The would be perfect for really hard work in the garden or rose bush trimming and even massive protection against poison ivy.
If you're looking for some protection for your hands and arms. Say when your pruning your rose bushes or just doing normal homestead stuff around the farm. I recommend getting one of these elbow length garden gloves for women in cute colors and styles.
You can use them on so many things, like gathering up brush or bringing in wood for the fireplace.  And the Mr. won't touch these and you won't have to go looking for them when you need to get to work.