Are you looking for some free urban homestead management printables?
I know my homestead can get hectic at times and I forget to keep track of things that are important, like what I planted last year or how many eggs am I getting each day. Keeping track of those things will help you improve your production over the years.
I started a garden notebook a couple of years ago and it has really helped me remember the name of plants and what I planted in each garden. I like to keep track of the plants, when planted, herbs, and their uses.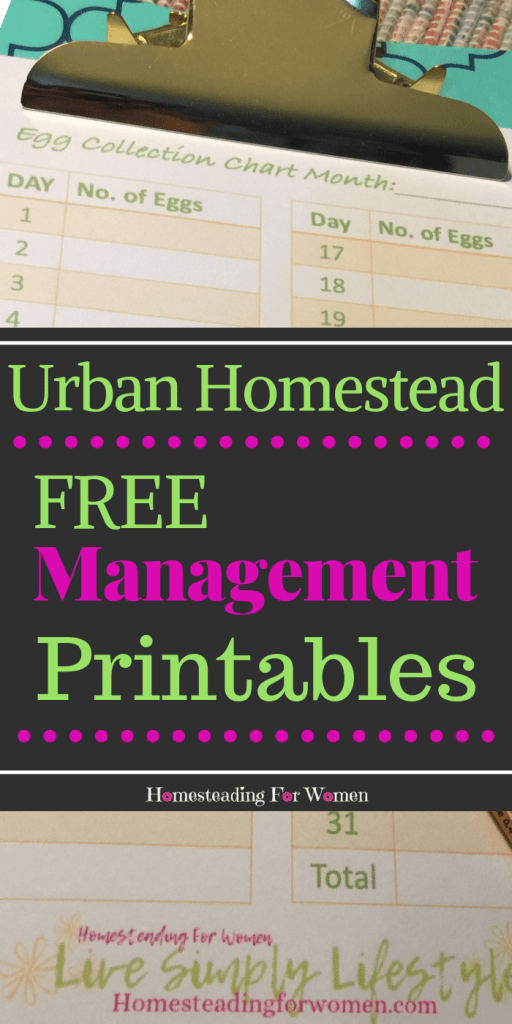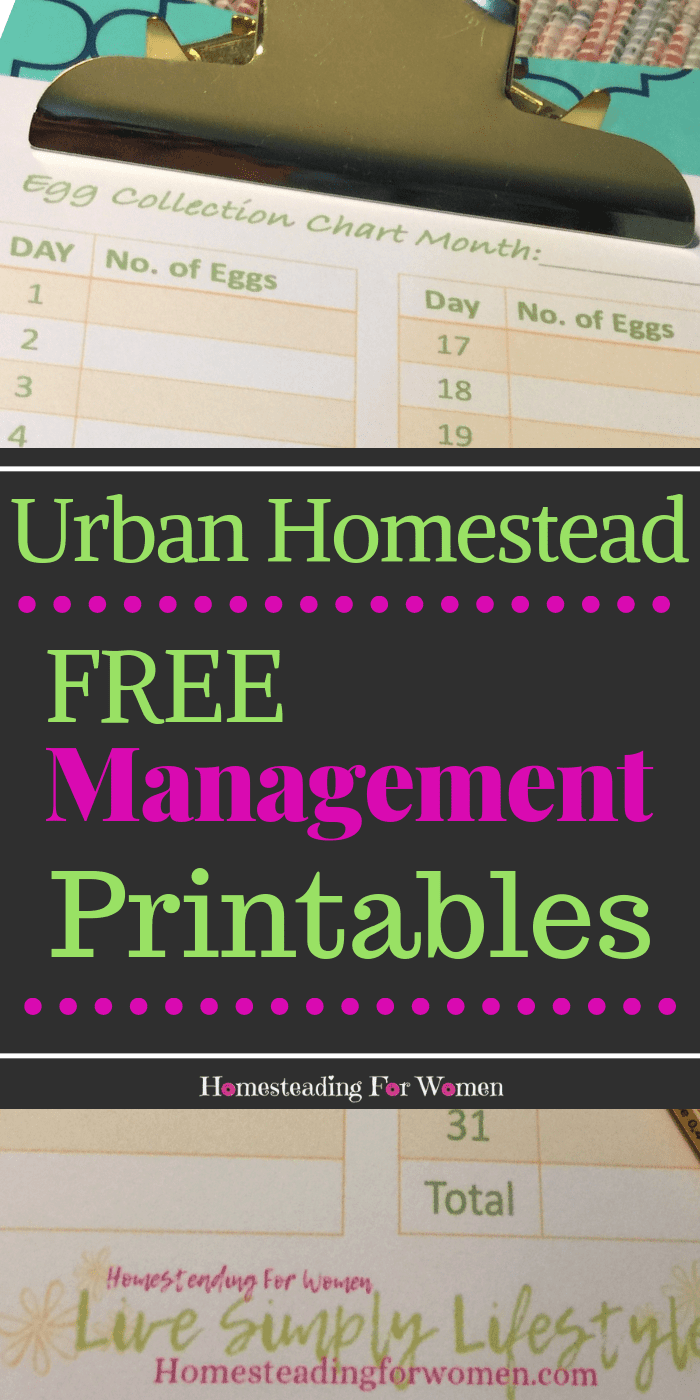 So I added a list of free urban homestead management printables to help me keep more organized. I thought you might like to grab these too and add them to your binder.
Let's take a look!
FREE Homestead Management Printables
FREE Egg Collection Chart Printable
Keeping track of egg production is a really important task. If kept daily you'll know when your hens start laying more heavily and when they tapper off to rest for the winter months.
I use mine daily, I keep a clipboard with this printable and a pencil hung by the back door. Each day I record what I get Click Here To Get My Free Printable is an Egg Collection Chart.

Homestead Management Printables For Sale
I hope this will help you get a little more organized and get you started making your own Homestead Management Binder this year yourself.