*posts may contain affiliate links. learn more
Are you looking for some free urban homestead management printables? I found some!
My homestead can get hectic at times and I forget to keep track of things that are important, like what I planted last year or how many eggs am I getting each day. Important things to keep track of it you want to improve your production over the years.
I started a garden notebook a couple of years ago and it has really helped me remember the name of plants and what I planted in each garden. I like to keep track of the plants, when planted, herbs and their uses.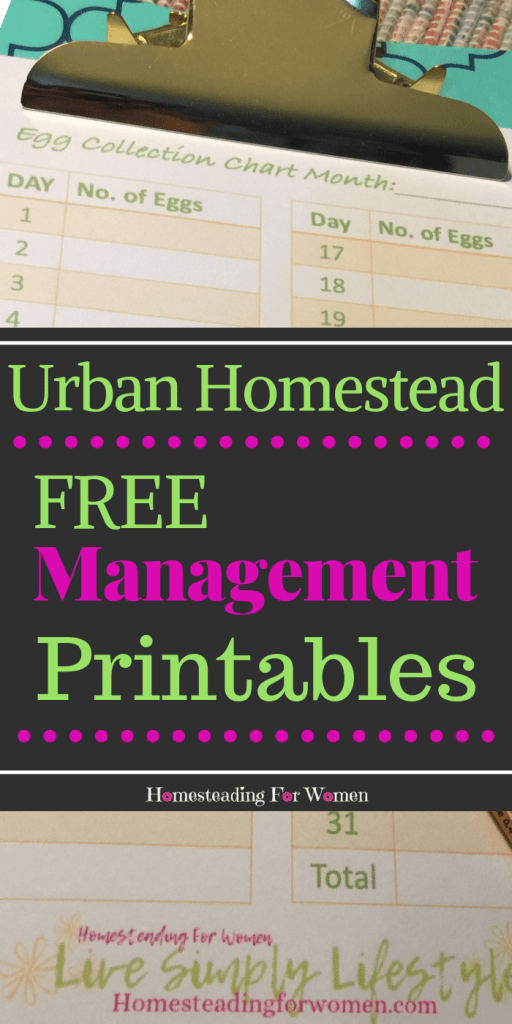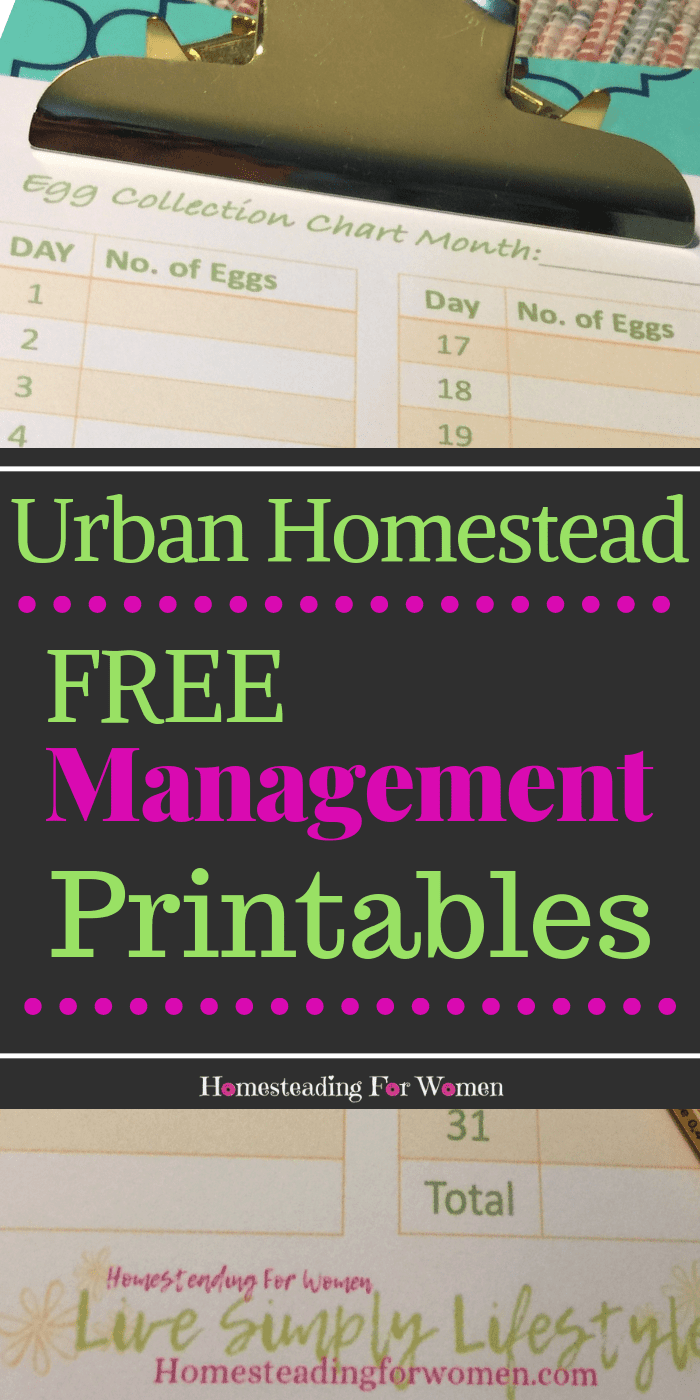 I thought it would be nice if I could make my own homestead printables and this is my first one I'll be adding into my homestead management binder in the coming months.
If you've not grabbed a copy of my Free Printable Garden Planner, then get that one here.
So I added a list of free urban homestead management printables to help me keep more organized. I thought you might like to grab these too and add them to your binder.
Let's take a look!
FREE Egg Collection Chart Printable
My Free Printable is an Egg Collection Chart.

Other Homestead Management Printables
Here are a few of the homestead bloggers and what they have to offer. Looks like I'm not the only one that wants to get more organized.
Morning Chores Free Homestead Printable Journal >>Get That Here!
The Prairie Homestead Free Printable Sheets >> Get These Here!
The Stone Family Free Homestead Management Sheets >> Grab These Here!
Homestead Management Printables For Sale
I did find a few that you can purchase.
Reformation Acres Homestead Homestead Management Binder >> Buy That Here! (Not affiliate Link)
Homesteaders of America Homestead Management Printables >> Buy That Here! (Not Affiliate Link)
I hope this will help you get a little more organized and get you started making your own Homestead Management Binder this year yourself.