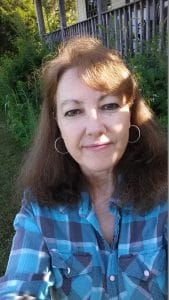 Michelle Here!
I love chihuahua's, chickens and crickets. 🙂 I am a wife, mom, blogger, retired cricket farmer and full time ebay seller.
I also write on my Personal Blog that I put together for people struggling to get their blog setup and traffic to it.
Homesteading for women is about a Modern Homestead Woman ~Live Simply, going back to a simpler life, back to my roots. Gardening, Herbal Remedies, Preserving Food and Chickens.
I usually have big plans for my garden but something always gets in the way, life, people, the weather…you know the drill.
This year is going to be different! I swear!…Really!
Just a little bit about myself. I was raised in the country. I spent most of my free time growing up at my Grandparents country home in Indiana. They only had 2 acres of ground but it was filled with two very large gardens.
Grandma canned green beans and tomatoes, she froze corn and made a mean apple pie, when she didn't have Grandpa on a diet, then you didn't want that pie with a 10 foot pole. I can remember sitting under her big oak trees in the front yard snapping beans in the swing in the hot summer.
As I got older and life got in the way and I lost my roots. I still live in the country. But all of my food comes from walmart, which is sad some of the veggies are coming from China. Yikes!
This year 2017 I have big plans for my little homestead in the middle of Hoosier National Forest.
I want to have a garden full of tomatoes, beans and squash. I want to  can tomatoes this year for the first time.
I want to buy my chickens to go with a few that I have left that are over 10 years old. 🙂
I also want to put up some Strawberry Jelly this year. Yum!
So my list is large but very much do able. Many blogs for homesteading are not geared toward women. I thought this would be nice Girl Blog. Talking of girl things, gardening, chickens, herbal remedies and maybe get into some crafts down the road. I am semi retired now after raising crickets with my husband for over 20 years.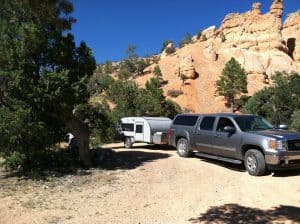 Our crickets got a virus around 2010 and we were forced with a big decision, to keep raising them and try to find out what the problem was or to quit and do something else.
We decided to quit and live on our savings for a while and relax, let the big cricket farm companies try and figure out what the problem was, every cricket farm in the USA got this virus, it was airborne, hitting all the farms from Coast to coast.
We took that time and gathered up our dogs and took a much needed vacation in our RV for two months we traveled out west with 4 of our Chihuahua's. We so needed that break.
Hubs hooked up our Teardrop camper with solar panels, that let us travel really cheap, only going to campgrounds once a week to wash clothes and charge up the batteries and take a shower that lasted more than a minute. 🙂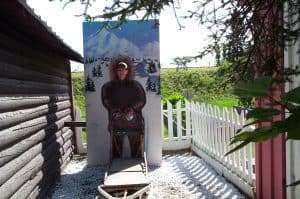 One summer, I hopped on a plane by myself and flew to Alaska to visit some friends that hubs went to school with, they have become our family too. I had a blast! I love the Alaska Iditarod where the dog sleds race to Rome each year, of course I had to take this picture of me in this fake dog sled at the North Pole.
We raised two boys, sadly our oldest son died at 25 years old in 2006. That is one of the hardest things I've ever had to go through. You just have to put one foot in front of the other and keep on living for your family.
I thought this would be a great time to share my journey as I reclaim my roots.
Join me  and see what I'm doing to Reclaim a simpler life in my blog homesteading for women. I would love to connect with you if you want to share your story please do so below!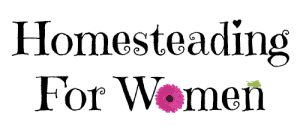 Michelle Farmer
Are You Ready To Join Me and Learn Homesteading For Women?
If you would like to join my Weekly Newsletter with tips and recipes to help you get started in Homesteading yourself.

Click Here!

And a Free Mini Course on Herb Gardens For Beginners.