Old fashioned sourdough biscuits cooked in my grill! Can you believe it? I didn't know you could cook bread in a grill.  I was complaining to a friend of mine that my oven quit working and she told me that when she snowbirds to Florida each year, she makes her bread on the grill. AWESOME! I went straight out and bought a pizza to try it out and I'm not kidding you it works great!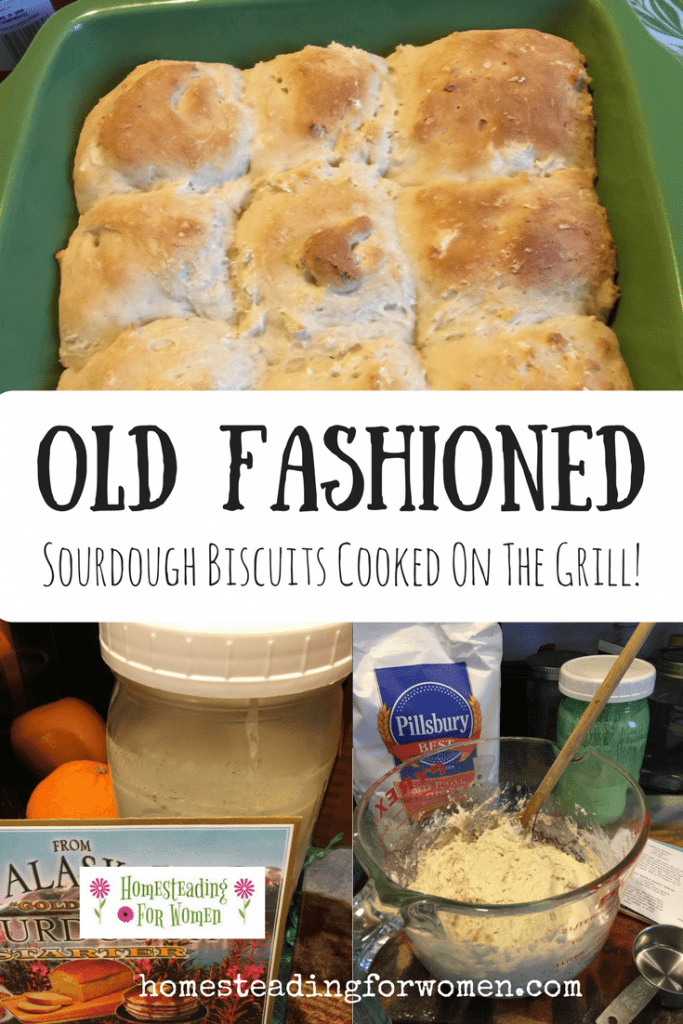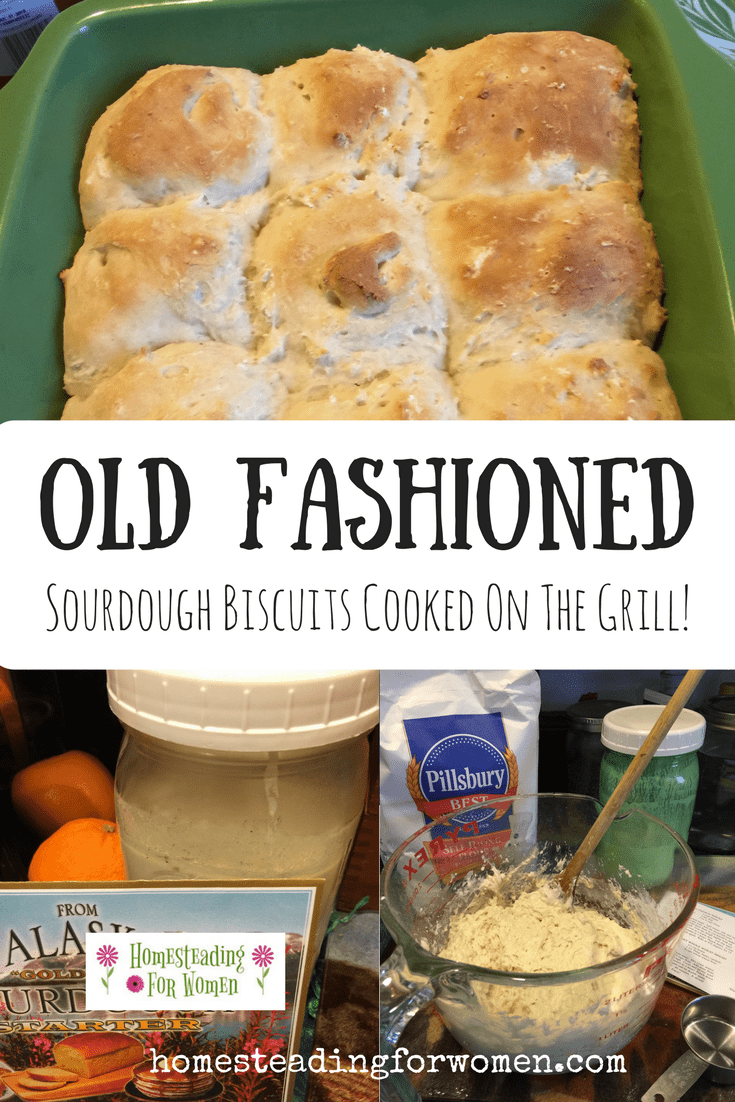 Why Not Try Some Old Fashioned Sourdough biscuits on The Grill?
Yes, that sounded great! I'm wanting to get back to my roots and growing up in the 70's Mom got a sourdough biscuit starter from a friend of ours. She kept it going for years. I loved that bread and making it was a snap. I did most of the cooking growing up as Mom had a job.
Sourdough biscuits was kinda like cheating I used to think. And still do! No getting your hands messy. Just stir it up and drop clumps in a pan, let it rise up and BAM! Awesome Rolls that will impress anyone.
A Little History of Sourdough
Our friends from Alaska sent me this gift one year for Christmas and it came with this little card that had a cute story telling how Sourdough has a very old history going back to the Gold rush and Old West. Which I just love anything to do with the Old West.
It was a staple for the prospectors and with it they were able to make different kinds of baked goods. So of them were even known to sleep with the Sourdough to keep the yeast warm and alive. Many of the sourdough starts where pass down from generation to generations. Cool! Mom did tell me the older my starter got the better it will taste.
You've Gotta Try it! Cooking Bread on the Grill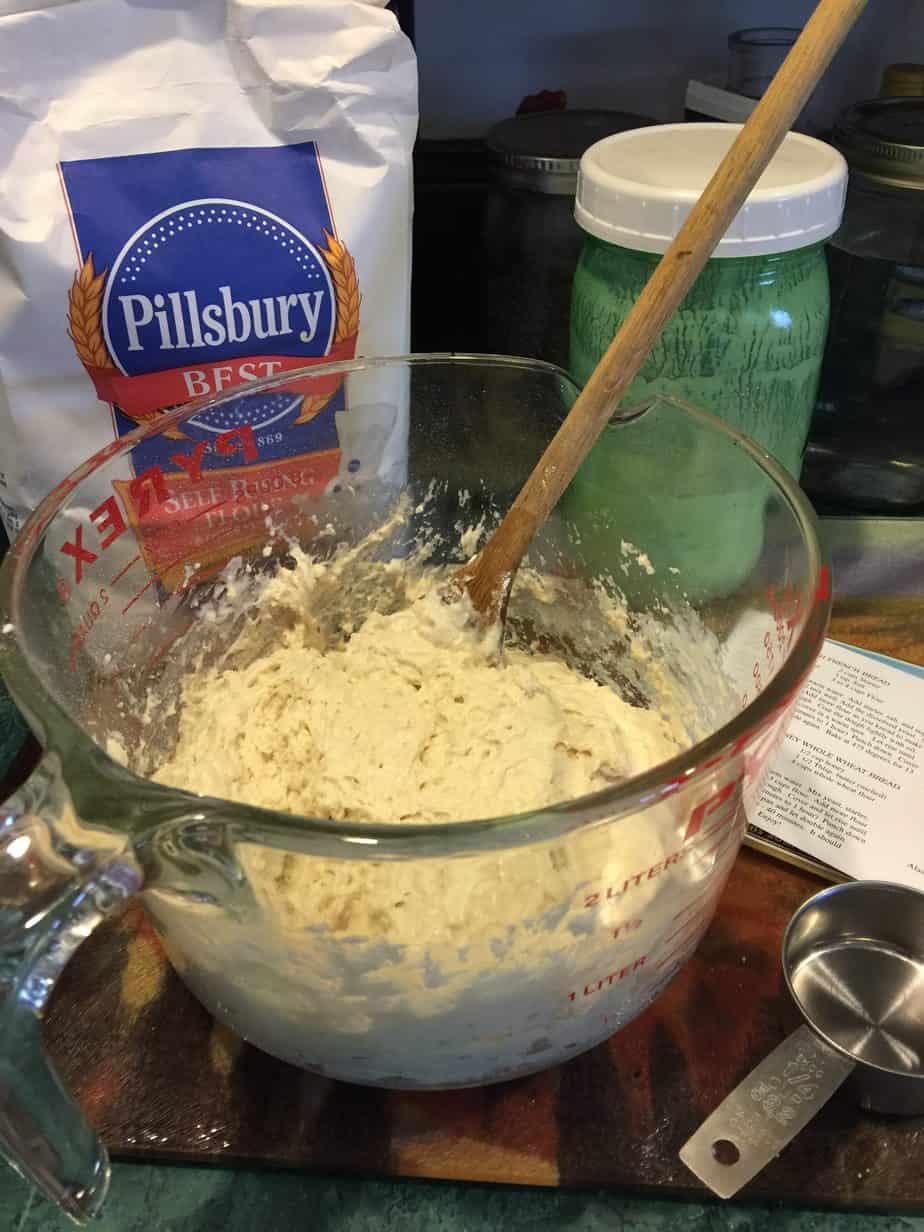 Like I said my oven is on the fritz and has been for a while now. Soon I'll get one hubs promised. While I wait I just love making my Old Fashion Sourdough Biscuits on the grill. Here's what you do.
We have a 5 burner Grill, so I turn on both end burners and the one next to the right side.
I have three burners going at the same time. The end burners is on high and the other one is a little past the halfway mark.
I warm it up to about 400 degrees and cook them for about 30 minutes.
I set my timer and check them every 15 minutes to be on the safe side, cooking them until they are nice and brown on the top.
Finding the Best Sourdough Biscuits Starter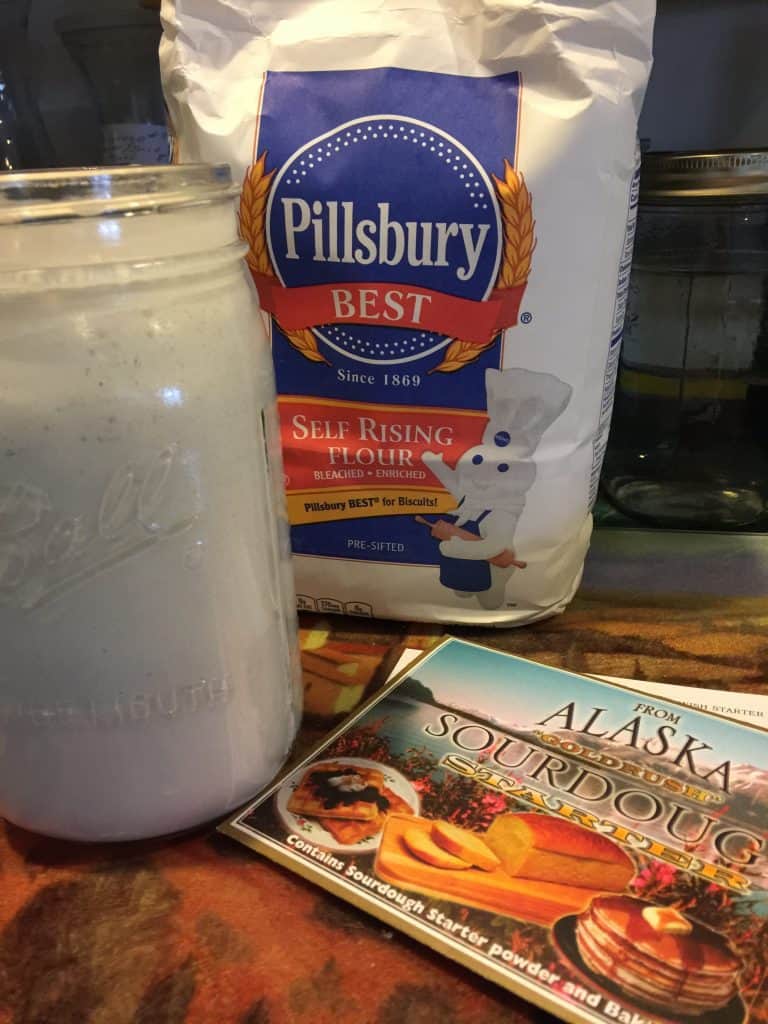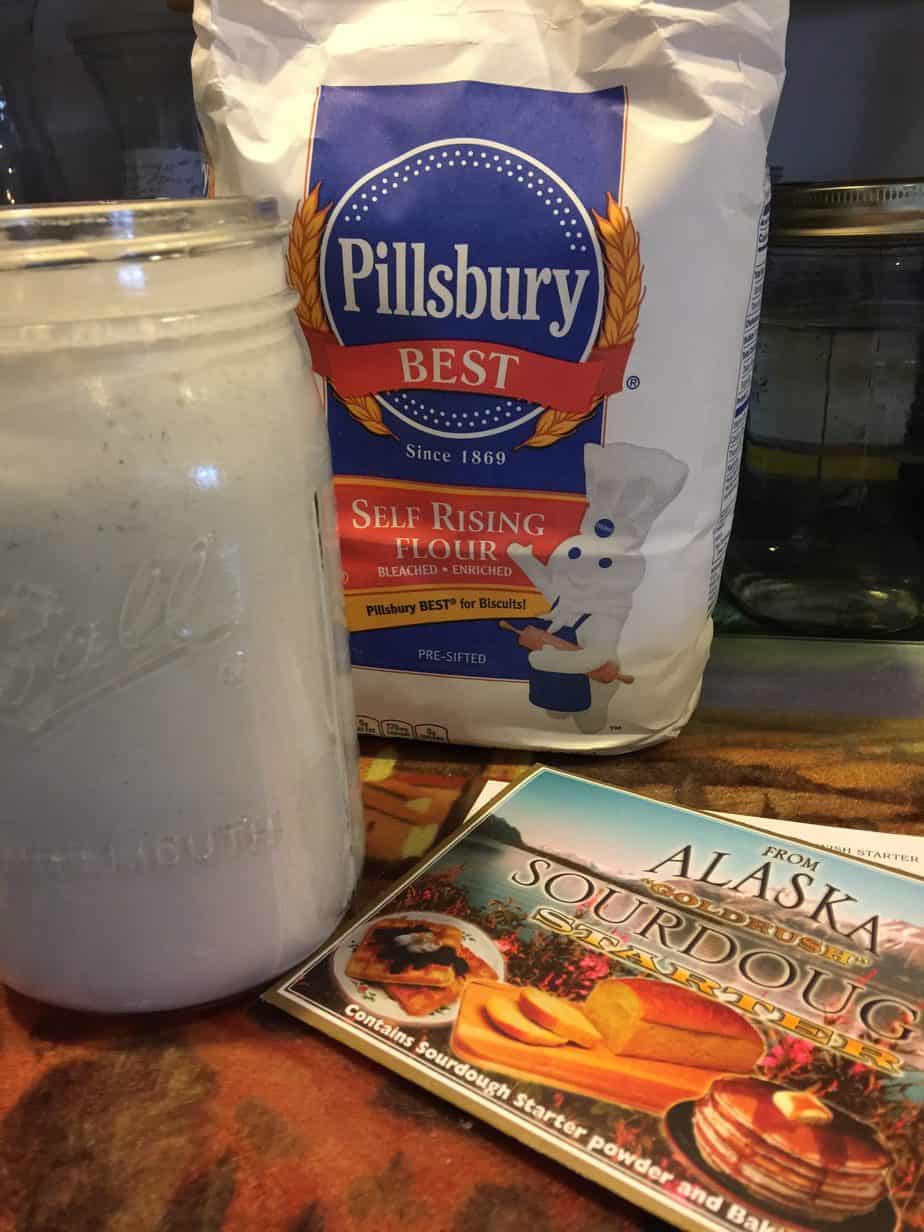 This is a powder form and you just follow the directions and you've got yourself a start of Sourdough. YES! I was so happy.
I started it right away and let it sit on my counter for 48 hours, stirring and talking to it several times a day. Yes I did talk to it. I really wanted it to work and keep so that on Easter this year I could surprise my Dad with some of my Special Old Fashioned Sourdough Biscuits. I let it sit out for two days and then off it went into the fridge to rest. I was so excited. It really looked and smelt just like I remembered. It was bubbling up nicely.
Mom's Secret To Sourdough Starter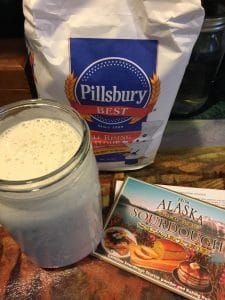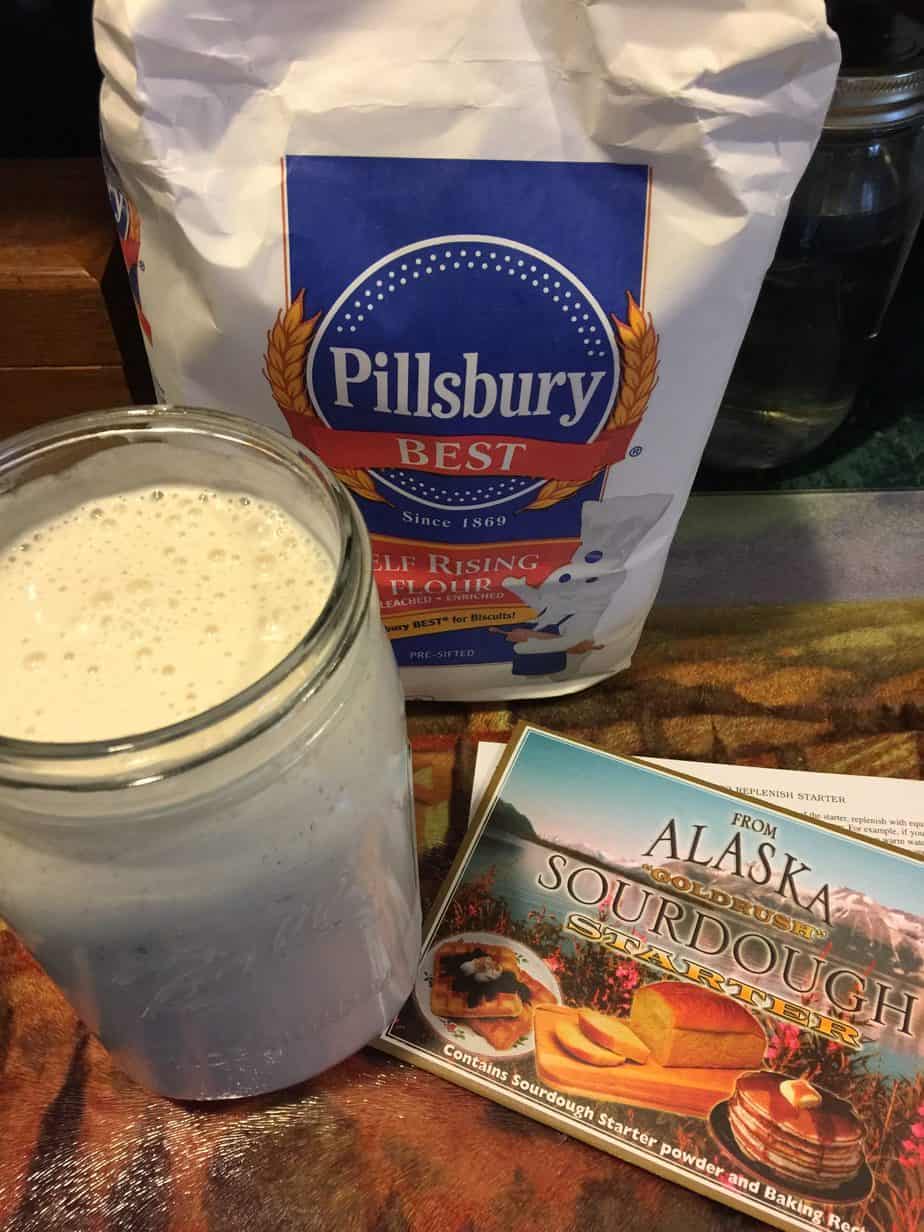 After I got my first batch of biscuits made and fed to the chickens. Yes it tasted terrible. That's the main reason I've kept my old chickens so they can eat my bread when It doesn't turn out. I don't know why it takes me like three tries to get it right each time, but it does. And of course the first batch went to them and they happily gobbled up every bit of it. 🙂
Well Mom told me a tip that I totally forgot about is that she always feed her starter Self Rising Flour. That's it! I ran out and bought some and made another batch the next week. You need to feed your starter every so often. I remember making bread each week and feeding it each time we did it so that's what I'm doing now.
The Second batch was so much better but still not the same. So I dug out all the recipes that Mom had sent me from the 70's on Sourdough and I found the missing ingredient. Sugar! I got Mom on the phone again and asked her if she feed her starter sugar each time. She said you could but then you could never make just plain Bread if you wanted to, she never feed it to hers, only put it in her biscuits. Awesome!
My Mistake Feeding Sourdough Starter
My second problem was feeding the sourdough, I was doing it all wrong. I remember just dumping in the cup of flour and cup of water right in the jar. That is a mistake, I would end up stirring and stirring and then it was getting way too thin. And it was overflowing in my jar and I would lose a bunch of my good starter. So this is what I do now. I take a mixing bowl, heat up my cup of water just 30 seconds in the microwave dump it in the bowl then add my cup of self rising flour, mix it up and THEN add a little of that to my starter, that way you won't over flow. I leave headroom of about a couple inches from the top so that it can bubble up in the jar.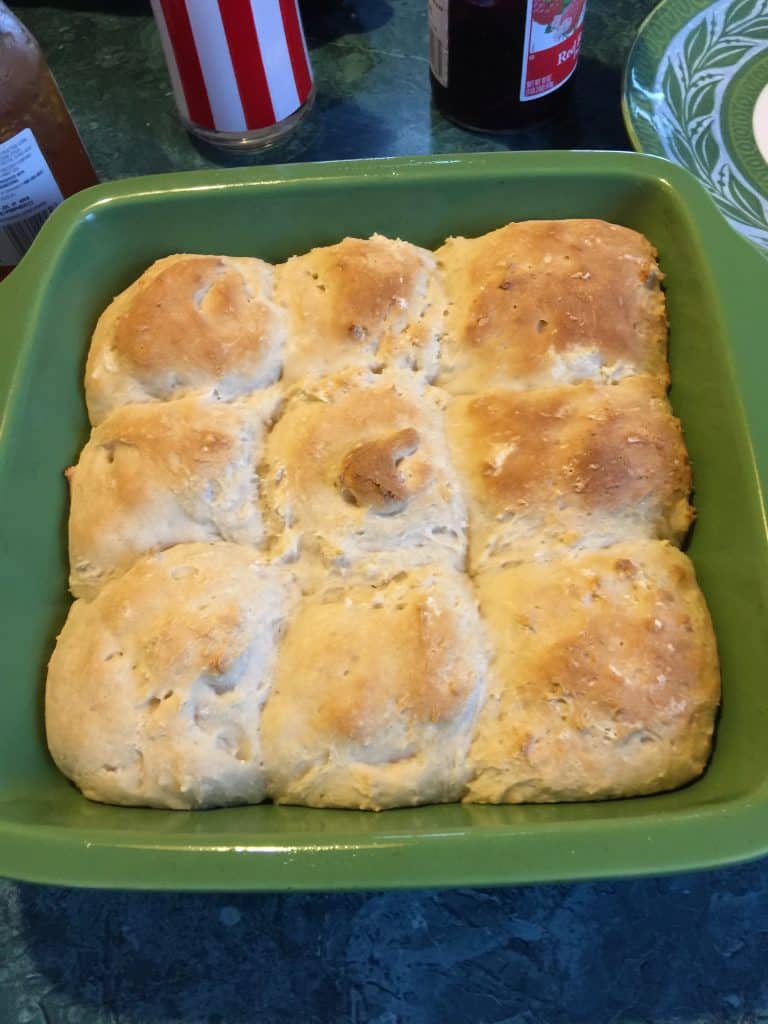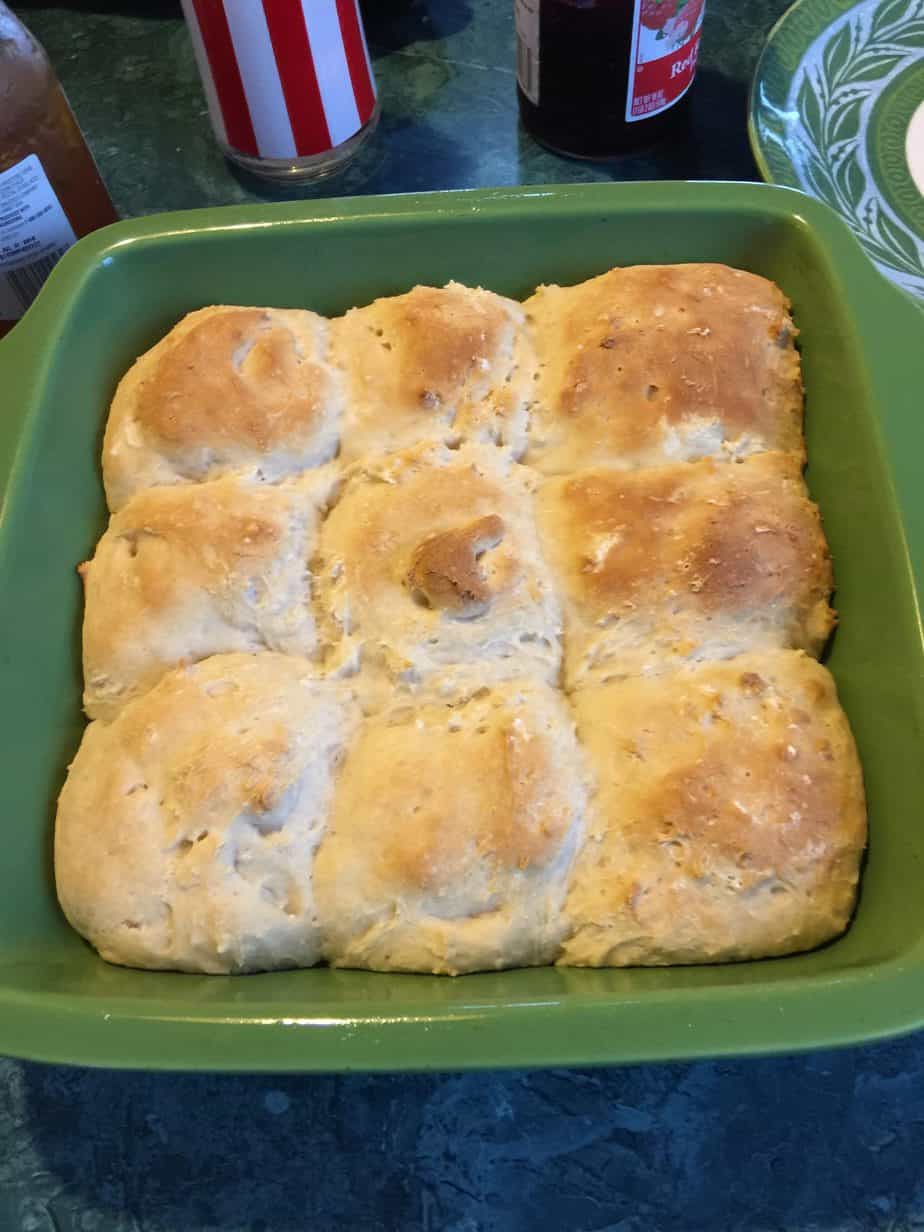 Michelle's Awesome 70's Sourdough Dinner Rolls Recipe
Ingredients
1 pkg.

Active Dry Yeast

( I used yeast in a jar about 1 1/4 tablespoon)
1/2 cup warm water
1 cup Sourdough starter
2 cups

Self Rising flour

4 tablespoon oil ( I use olive oil)
pinch of salt
1/4 cup of sugar

9×9 Baking Pan
In a large bowl combine yeast and warm water. Add sourdough starter, sugar, flour, salt and oil. Mix well.Then I just scoop out about a large spoonful of your mix and put them in the pan like drop biscuits.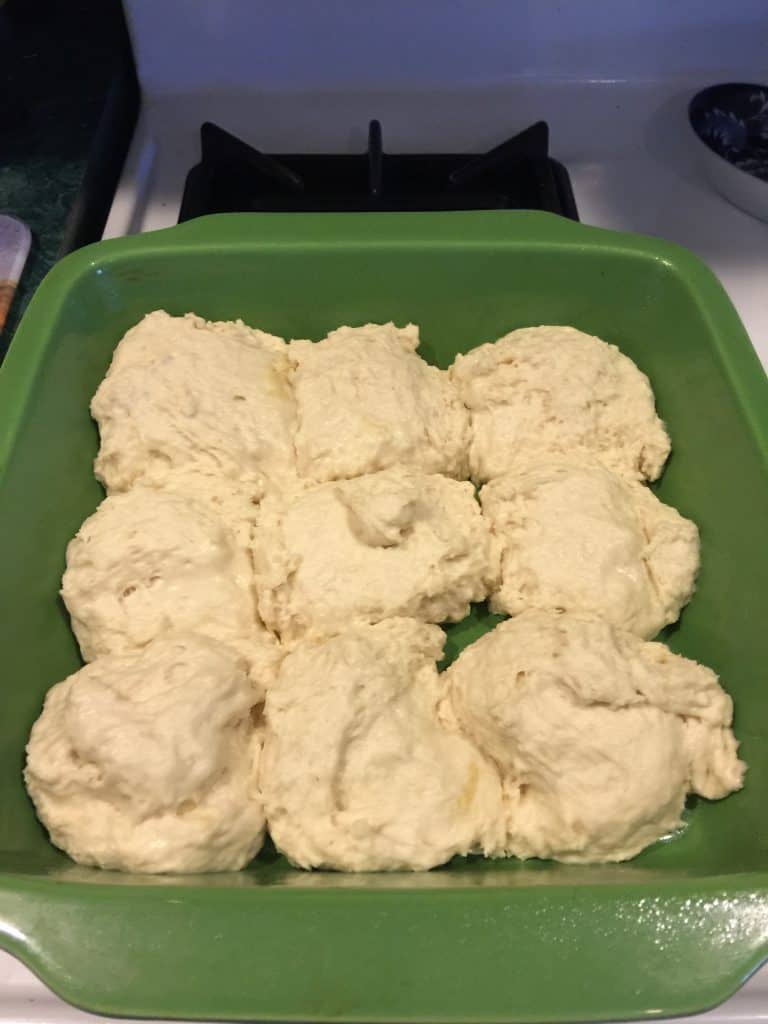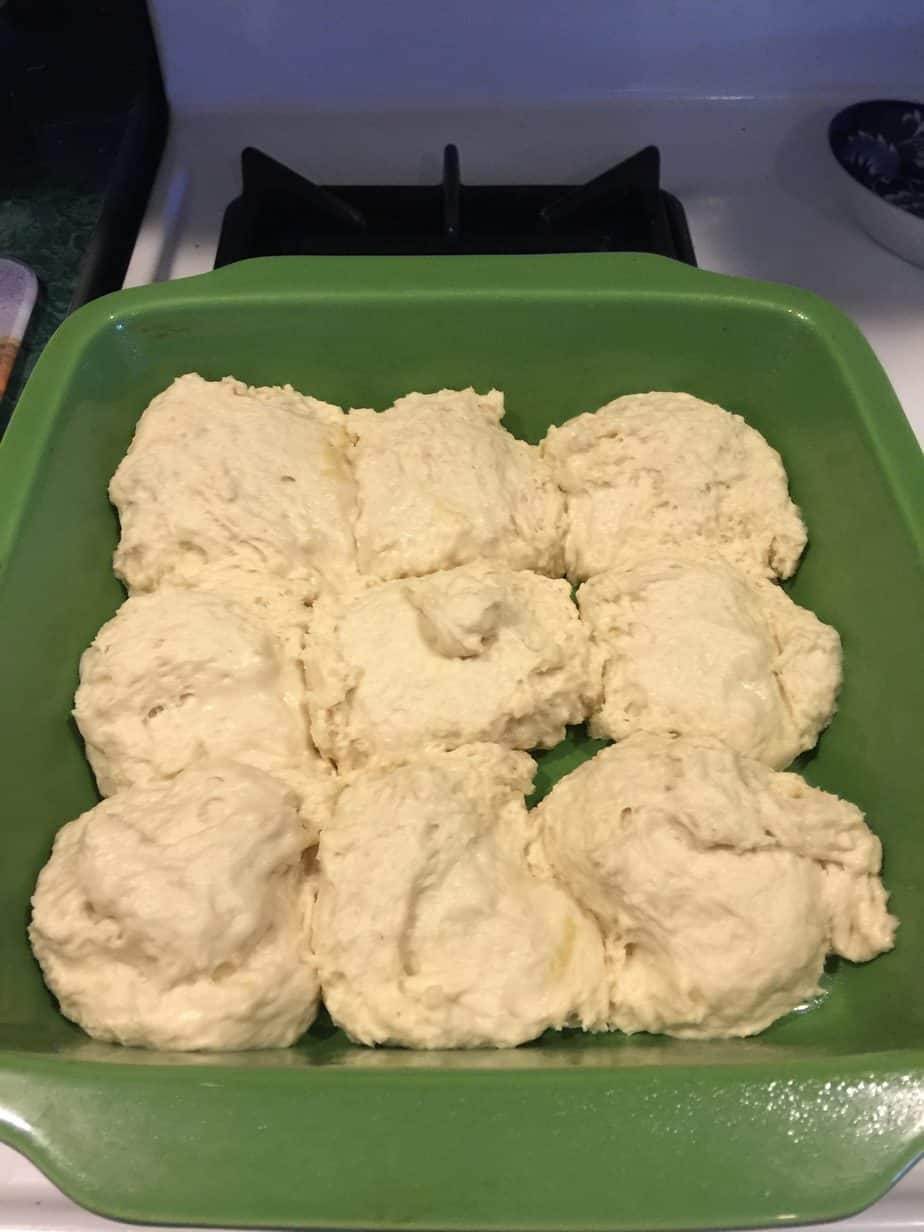 See how I placed them in the dish. I use a 9×9 pan and grease the bottom with pam spray. Then let them rise up for about 30 minutes or so, you want them nice and high almost to the top of the pan. It depends on how hot it is inside your home at the time. But 30 minutes usually does it for me most of the time. Then Bake at 350 Degrees F for 20 minutes until brown. Or if you are using your GRILL then it's about 400 for 20 to 30 minutes. Set your timer and check every 15 minutes until done. See how easy it is?
I hope you enjoyed this article on try out this recipe of Old Fashioned Sourdough Biscuits that you can cook in your grill.
You can buy live sourdough here at a great price!
Happy Baking On your Grill 🙂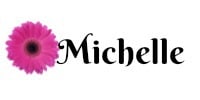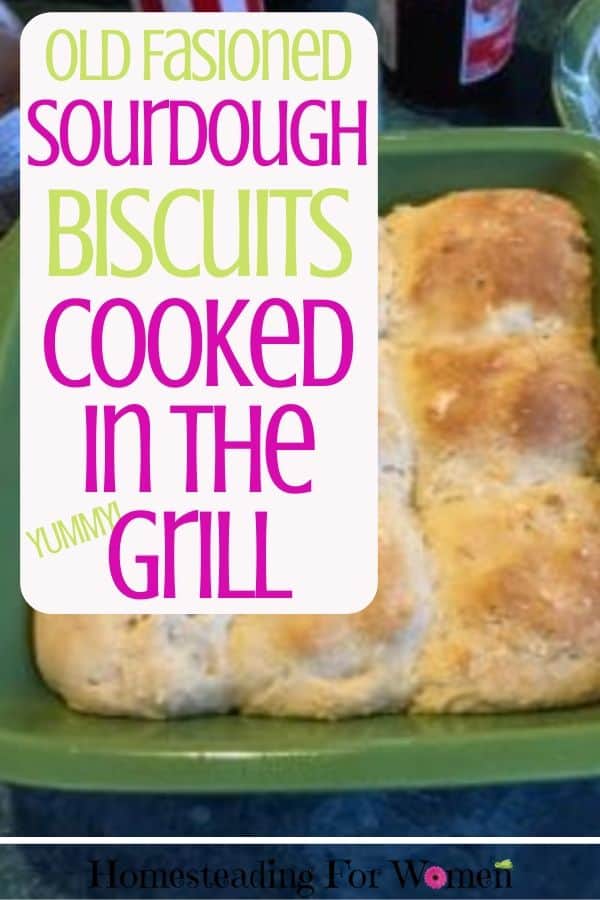 You Might Also Like To Read:
How I Make Dog Food In A Rice Cooker
How To Use Lavender Oil To Get The Best Sleep Ever!
Soft Pumpkin Dog Treats Best Homemade Dog Biscuit Recipe Ever