*posts may contain affiliate links. learn more.
I've been dabbling in herbal remedies for years and years. You can find a strange assortment of "witchy stuff" as my dad calls it tucked in the dark corners of my kitchen and bathroom cabinets. Anything from jars of dried herbs to jars of green liquid with twigs leaves and flowers floating in them.
>>Can't Wait To Hear About Rosemary's Book? You Can Buy That Book on Amazon!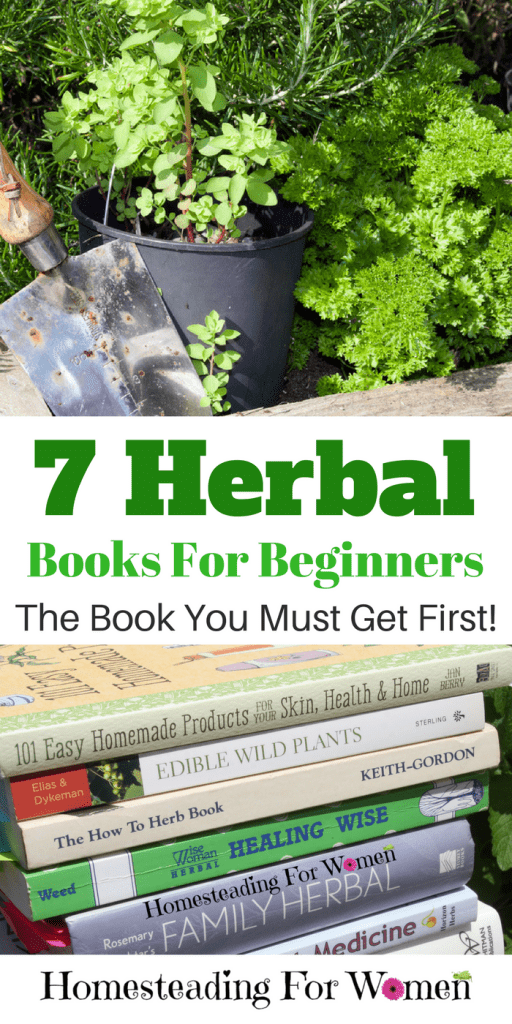 Not everything has turned out, like last years projects of lovely jars of herbs in different oils, but I have no idea what's in them.
All of my labels weren't protected from the oils running down the side and before I knew it, all my writing was gone. I had to chuck the whole lot.
*Note to self. (Next year buy these labels.)
My most prized concoction was the year I made herbal salve with Echinacea and lavender.
It was awesome!
And the best part was I had enough to give to my family to use and everyone loved it. Bonus it worked for cuts and scrapes. Yay!
What Herb Books Do I have?
I have a boatload of books. I confess to being a book hoarder. Don't get me wrong I love love my kindle but not for books that you need to work in, like crafts and herbs. I need to have that book out in front of me and did you see my sticky notes in each book in the picture?
I wanted to put a list of herbal books together for you guys, the ones that I just love. It was hard to just pick 7 of them. But I narrowed down the list of books that I use the most plus one book that I just bought and love so much and one book that you must buy first. Lets dive in shall we.
Rosemary Gladstar's Herbal Recipes for VibrantCheck Price
Rosemary Gladstar's Medicinal Herbs: A Beginner'sCheck Price
Rosemary Gladstar's Herbal Healing for Men:Check Price
Herbs for Natural Beauty: Create YourCheck Price
What is Rosemary Gladstar's Medicinal Herbs
Rosemary Gladstar's Medicinal Herbs is considered the bible of herbology. Not only
does she take you through different herbs and their uses. She discusses how to extract
what you need from the herbs.
Growing methods and techniques that will help you yield the most bounty during their harvest. It is the go to guide that is ideal for beginners, but can also benefit seasoned professionals.
What Makes this Book Different
The completion of the book is what makes Rosemary Gladstar's Medicinal Herbs stand
out from others. Most herbal books on the market are either very basic, telling you only
what the herb does and a few applications, or they stick to just growing methods.
Very few offer what this does, by giving you everything from start to finish that you need to know about the herb and herbal practices. Now, it does not go over every herb of course, but it does give you an overview of the ones that are common and can be used in a number of ways.
The Book That You Must Buy First is Rosemary's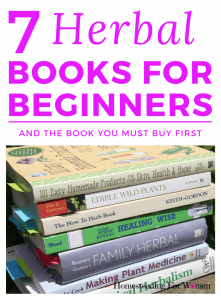 I first found out about Rosemary when I first started to learn about herbs, she has such a wonderful way of teaching. I watched several of her videos of her making her herbal remedies. I bought all of her books and bought more than one copy of her Family Herbal Book so I could give one to my Son's wife, I loved it that much.
Rosemary Gladstar's Medicinal Herbs
When it comes to learning the art of medicinal herbs, herbology, and the growing and usage of herbs there is one name that stands out. Rosemary Gladstar is the leading authority in the field of herbal remedies and medicine. Her books and techniques are used in herbology programs around the world and by solo practitioners who want to learn on their own from the best.
It is no surprise that her book, Rosemary Gladstar's Medicinal Herbs is a best seller and a staple in many libraries around the world. If you have not read this book or you are considering purchasing it for your own studies, here are some things to know.
How Practical is this Book for Daily Use
This book is practical for everyday use and reference if you plan on using herbs for
medicinal purposes. It can help you extract what you need, learn your herbology craft,
and really develop your own tinctures and supplies.
If you are planning on just using herbs to cook, it can be helpful for you if you will be growing and storing your own
herbs. Rosemary is just that Awesome! So is her book!
Now I'll give you a list of the other 6 Herbal Books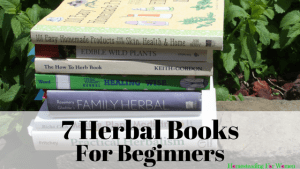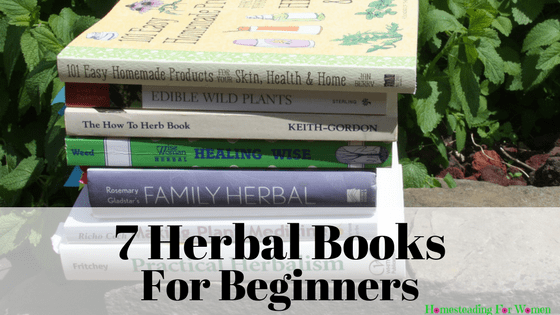 Practical Herbalism, I've had this book forever. It was printed in 2004 by Philip Fritchey MD. This book tells you how to make herbal Remedies like salves and ointments, Tinctures and all the herbal preps, then it tells you what each herb does, like the "Actions" or what the herb is good for like "Digestives". Then it gives you what the most common herbs will do for you like "Poke" My Grandmother loved this plant, I did to, I used the berries as ink, when I played outside as a kid. The book gives you a table of what you can use it for and any precautions, like (Internal- Infusion, Powder, Tincture and then External)
Also, what to use it for such as Arthritis, Blood Toxicity and Constipation, then it tells you what to use such as Infusion, Tincture and what herb you can combine with. I would say this is for the more advanced herbalist. I have headache bookmarks in this one. I don't use it much but it does have nice pictures of the plants, colored in the front of each chapter about the plant. But it has a bunch of information and different illnesses in the back of the book for easy reference to the book. It would really be nice in your library of herbal medicines.
Making Plant Medicine  I have the older 2000 addition of this book, it's nice reference book on plants and its uses, also the basic herbal remedies 101 on tinctures and such, that you can find in most herbal books. I bought this because I bought some of my seeds from them years ago. They have an updated book but it might have the same information, not sure.
Edible Wild Plants A North American Field Guide This is a must have book if you're going to look for herbal weeds to harvest in the wild. The pictures are colored and wonderful. I've used it to look up all kinds of weeds to see what they are and if I can use them. Also the all important section on poisonous plants in the back. Very important.
Wise Woman Herbal Healing Wise Susan Weed is an AMAZING Herbalist Some of her stuff is a little strange. But she knows herbs and how to use them. I've made many of her herbal nourishing drinks for years. I need to make some more nettle "pond water" my hubs calls it. But it makes us feel awesome. Anyway her books rock! My Green allie is Chickweed! What's yours?
The How To Herb Book I'm so excited to see that you can buy it again at a reasonable price! Last time I looked you couldn't buy one for under $100. So grab this book now! While you still can. It is one of the best books I have, as you can tell by the picture it is really beat up. Written in 1984 it is a treasure trove of information. I didn't know it at the time, but I wrote about my gallbladder problem. I should have just looked in this book!
It's almost the very same thing I did to get rid of my gallstones. This book is Amazing! It has an index in the back of the book for easy to find issues. Like Food Poisonings it just says -Eat 1 or 2 head iceberg lettuce. Yep that will have you running to the bathroom in no time. 🙂 Simple yet effective advice. I call it my Grandma Doctor Book! Really you need to get this book for sure!
101 Easy Homemade Products For Skin, Health & Home I just found Jan Berry in my homesteading network, she has the blog The Nerdy Farm Wife. When I saw her book I bought it right away. I'm drooling over some of the recipes she has in this amazing book. I can't wait to make some lotion bars. I've always wanted to make them and Jan has a recipe for just that and Five Thieves Vinegar Spray. I've always wanted to make that too! Can't wait to tell you all the things you can do with it.
Conclusion
I picked out some of my best books that I think will get you started learning to make herbal remedies like a boss! That's my new slang word of the month. 🙂 But really these books have helped my family heal without going to the doctor and racking up expensive and unnecessary medical bills. I like to try and heal myself naturally first and keep myself healthy as I get older. Good luck on your book hunt!
Happy Herbal Healing!