I've get asked all the time how my blog makes money… and they want me to show them how THEY can make money too (like me).
Click Here ==>To Sign up To Learn How You Can Start Your Own Blog Today!
What Does Affiliate Link Mean?
Well any time you see something that says "Affiliate Link". I'm sure you've seen this on this blog and others. It means that if you click on the link then the person that owns the blog will get a little bit of money from you clicking the link and making a purchase.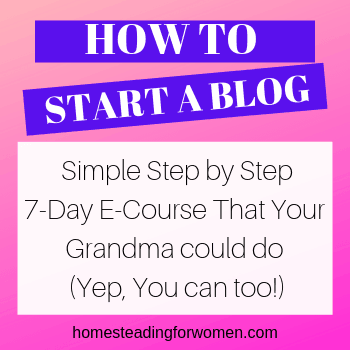 Same goes here, if I mention something that I like (from one of my Favorite place to shop) then I will make a tiny bit of money when you buy something if they click from my link to their store, it doesn't have to be that item, but any item you buy that same day I get a little money from.
You've probably heard of Amazon (I was the first person to buy from them) if I mention something from them and you click on my link to the store and buy anything from them. I make money. And it's FREE to do that. So it's very appealing way to start a business with very little capital.
Pretty cool right?
That's called Affiliate links, by making an ad for Amazon on my site, that means they are paying us for it. If someone buys from that link. It's not much but when you have more links on your site and more people click and buy then your making some great money. Enough that you can quit your job even.
Sweet! And it's so fun! 🙂
What It Means To Me
Over the years it's meant that I could work from home and not get a real JOB. It didn't cost a lot to get started and it's so much fun! (my hub has no idea what I'm doing, lol)
It enables me to make as much money as I want, there is only myself that can get in the way of that. The sky's the limit. Which is pretty cool if you think about it.
It makes me SO happy!
To be able to work on my blog and pay my bills with my efforts. There's just nothing like it.
Being your own boss is Awesome!
I love being my own boss! I have more time to do the things I love, I can hang out with my bunnies all day if I want to and I know my blog is still making me money, even when I'm not working on it that day.
Now this is NO Get Rich Quick thing. It takes time, Years even. But if you really work at it you can start seeing results in as little as 6 months. If you stick with it.
If this sounds like something you would want to check out, just sign up for my Free E-Course and see it it's something you would be interested in doing. The thing is that you can blog about anything you have passion about and I'll go over that in the E-Course.
Let's Do This!
Join my FREE E-Course and I'll show you Step-By-Step how to get started on this journey to Financial Freedom.
Don't Wait Start Today!
I'll be with you the whole time. 🙂
To Your Success!
Michelle
Pin it for later