I am a crafty person and always have my ear to the ground when it comes to what crafts a person can make and sell at craft shows or farmers market. Over the holidays I was in a FB group of knitters and they were making some amazing things to sell and the items were easy to make plus they were selling like hot cakes! The women were talking about how many orders they were making and that's why I'm happy to publish this blog post on 10 Cute things to make and sell for extra homestead cash.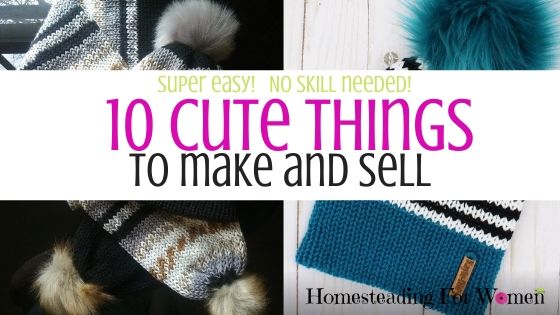 Don't worry you don't even have to know how to knit anything to make these items. And they all turn out perfectly with the help of a little gadget that I'll be showing you in a minute. First take a look at what these ladies were making! One lady even said when she got her gadget, she found her husband had already opened it up and made his own hat with it, without her help at all. Lol!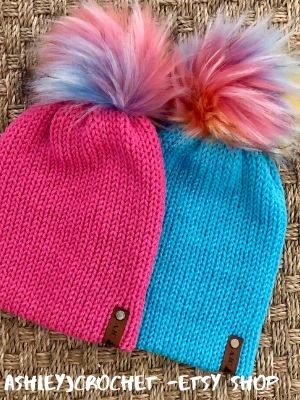 You can start cranking out these amazing hats and scarfs be on your way to becoming the go to person when anyone needs a gift or a new hat for winter. Just imagine your table at a farmers market or festival filled with knitted garments and everyone is gushing about how wonderful they are and you admit you work really hard on them.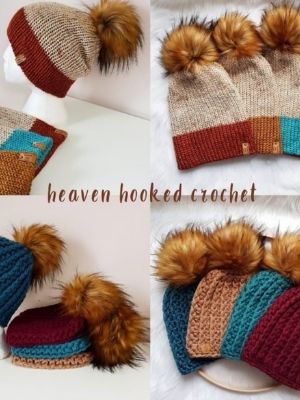 Well you might get tennis elbow getting ready to do a show, but the rewards will be worth it in the end and you will have some extra cash in your pocket at the end of the day.
10 Cute Things To Make And Sell
Knitted Hat
Knitted scarf Plain
Knitted Hat with Faux Fur Ball
Knitted Headband
Knitted Hat for kids
Crochet scrubber Pads
Knitted Wreaths
Knitted Fingerless Gloves
Knitted Scarf Santa
Knitted Monster or Knitted Hat & Scarf Set
Craft Shop Display Printable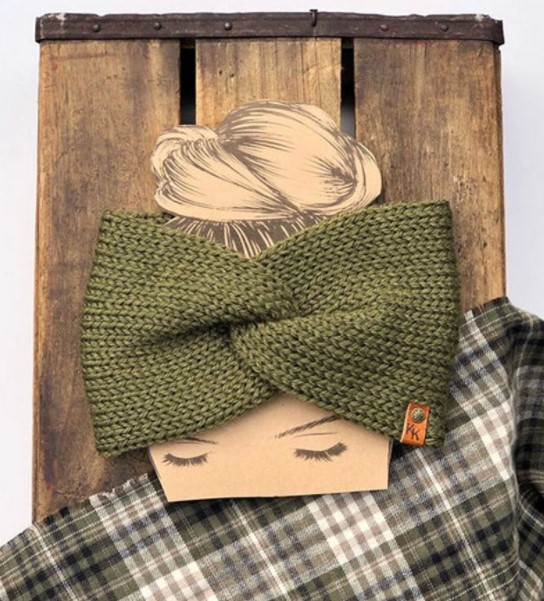 I bought this for my craft booth an it really makes your handmade items POP! But I keep forgetting where I purchased them. Here's the link to Kara's store so you can buy them from her. I printed mine on heavier cardstock paper and they turned out awesome! Get Messy Bun Display Cards Here!
How To Make These Knitted Items When You Don't Know How To Knit?
Easy, Peasy! Just get this amazing circular knitting machine! You need no skills at all to make them other than a little elbow workout when you crank out hats and scarves with yarn. And you can get the yarn at Walmart too! I love that!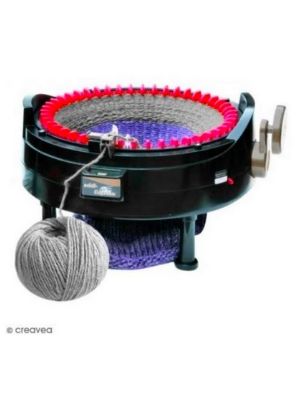 The  Best Circular Knitting Machine

I have three brands of machines that the ladies used and after being in the group for a while I know just which one you can buy on any budget and which one you really want to buy if your business starts to get bigger. Or if you're like me you want to start out with the best one. I didn't want to get frustrated right off the bat with a cheap machine. So, I bought the best one and it was on sale!

What Are The Best Circular Knitting Machine For The Money To Make Hats?
| | | | | | |
| --- | --- | --- | --- | --- | --- |
| Product | Product Name | No. Of Needles | What it will make | My Rating | Buy It Now |
| | Addi Express King Size Knitting Machine | 46 Needles | Adult Hats, Scarves, Kids Hats with tension. | The Best but pricey. | |
| | Sentro Knitting Machine | 40 Needles | Kids hats and scarves. | Cheapest Machine, not the best quality. | |
| | Addi Express Small Knitting Machine | 22 Needles | Tube Knitting, Scarves | Great Little Machine. | |
Final Thoughts!!
If you're wanting to bring in some more income. But you have no skills at knitting, this knitting machine is the answer. Heck, I bought a knitting machine before I learned how to knit by hand. Knitting by hand takes FOREVER to finish. I think I have a pair of socks that I've been knitting now for 3 years. Yikes!
I suggest adding more things to sell and one of them can be craft items, useful things that everyone needs. Well everyone in Indiana really needs a Winter hat and the more stylish the better. The best thing is you can crank these out really quickly with no skill. You can even get your teenagers involved and give them some extra money for helping out.
I really loved writing about these 10 Cute things to make and sell for extra homestead cash for you. I hope it's given you some ideas of things you can make easily.
You'll be taking orders all the time when you're wearing one that you make yourself. You can say to them "Yes I made that myself, I can make you one too for $15". They'll jump all over it. I promise. Just imagine going to your kids' events and coming home with 10 orders for new hats. Be sure to take a notepad with you and an envelope for the extra cash!