If you live in the Ohio Valley area then you might have seen a Barn Quilt Sign before. If you don't know what I'm talking about then I'll give you a little history of the Barn Quilt.  We decided to try and make a Homestead Barn Quilt Sign for our garage as a fun Farmhouse Decor DIY Project.
I love Amazon Handmade! You Can Buy A Barn Quilt Block Sign Made To Order!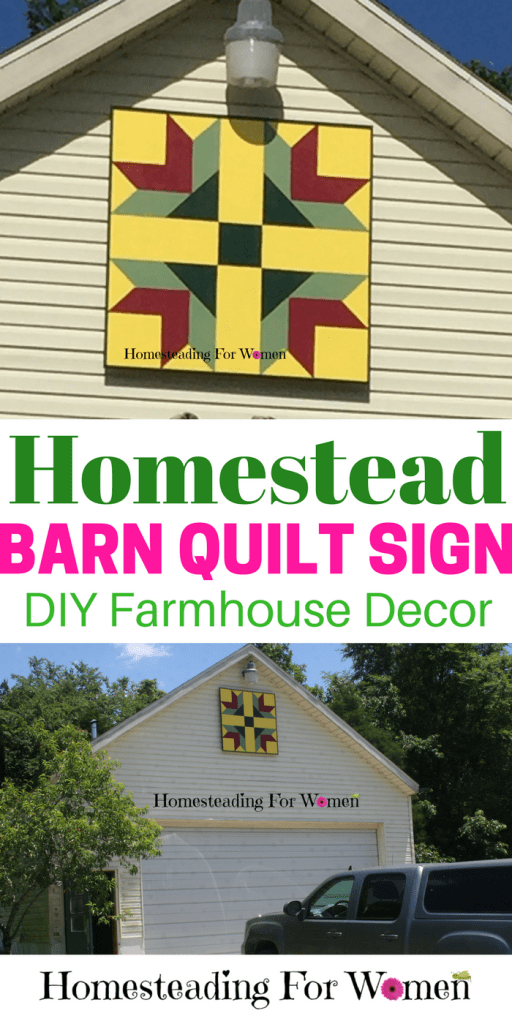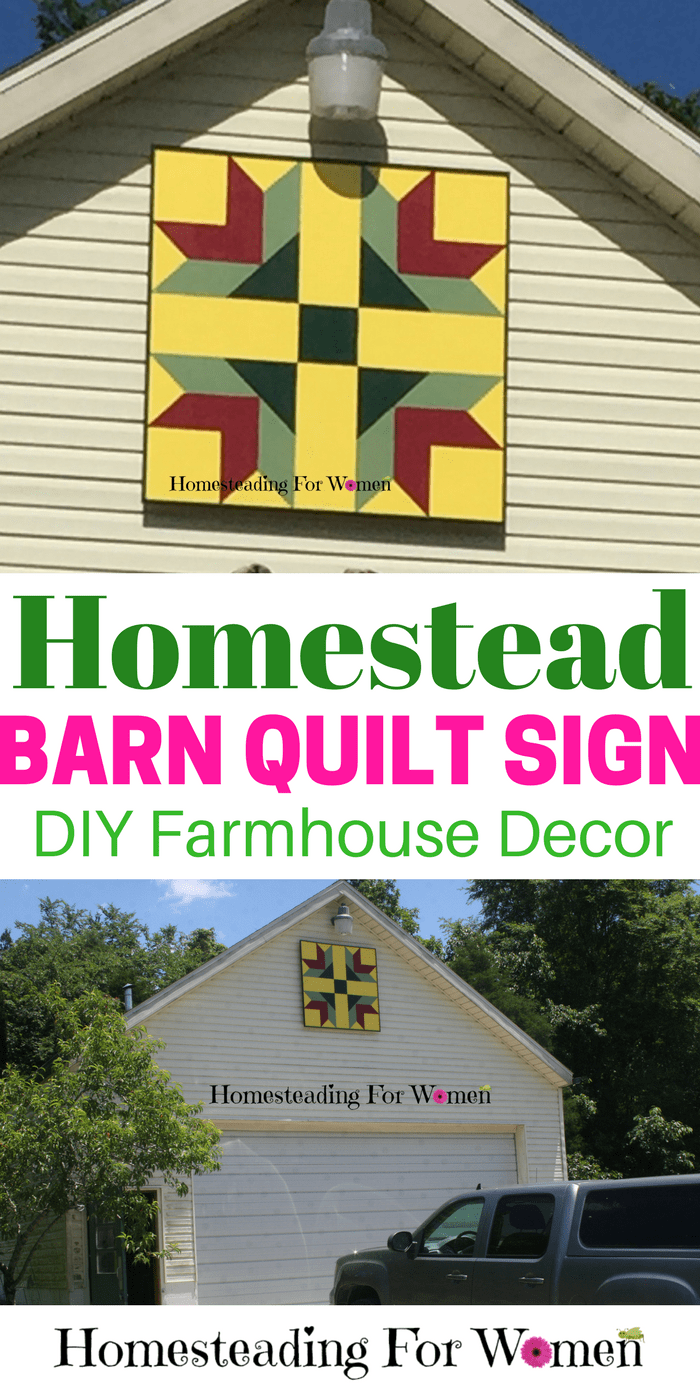 A Bit Of Barn Quilt History
The first official quilt trail was begun in 2001 in Adams County, Ohio. Donna Sue Groves wanted to honor her mother, Maxine, a noted quilter, with a painted quilt square on the family's barn in Manchester, Ohio. You might even want to take a Sunday drive on a Barn Quilt Tour. We've taken drives down in Kentucky when we go visit family and there are a bunch of Barn Quilt Signs hanging on old tobacco barns. I just love them!
Barn Quilt Stepping Stones Barn Quilt
Meadow Star Barn Quilt Outdoor Sign
Making A Barn Quilt Sign DIY Project

Making a Barn Quilt Sign isn't hard as long as you have someone who will cut the board for you and have a little bit of painting skills. Or you can get the lumber place to cut the boards for you for free. Lucky for me I have a handy hub that can handle a table saw. He cut a piece of plywood in half. We ended up making our 48″ Square. I just found a quilt pattern that I liked and bought this kind of paint I only used less than a whole bottle of each three colors. The Yellow was this spray paint.
We only had one can of spray paint so we painted super heavy on the spots that was going to show and didn't worry about the places where I would be painting. Some people use painters tape to make it easier to paint straight lines. But of all my years painting ceramics. I figured I could handle a few straight lines. We then sealed it with a sealer.
Hubs did buy some wall trim and we spray painted that green just before we put it on the garage. You could just paint the edge and spray sealer on it. Doesn't it look GREAT! Super easy and we have less than $50 in the whole thing but it makes our place look like a million dollars. Much better than that broken window that was boarded up with plywood.
If you don't want to paint one yourself. Get a Barn Quilt Sign That is Made To Order on Amazon handmade! A lot of the etsy artisans have moved over to Amazon handmade, you will have to wait 10 days for her to make it, but wow! It really makes a difference to my Homestead.