Where To Buy Essential Oils
How To Get Started With Essential Oils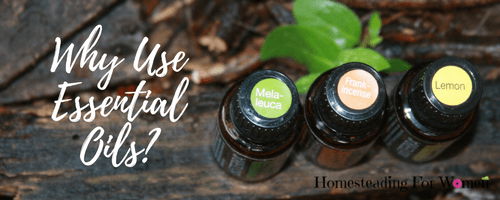 I'll admit I've used oils for years. Mostly peppermint to help with my migraine headaches I used to get them all the time and would end up taking handfuls of aspirins for days to try and get rid of the pain with no luck at all. I would then go to my backup plan and get my peppermint out and then I would put it on my collar and lay down with a hot rag doused in the oil with that on my head.  After a short nap the headache would be gone. Not sure why I didn't start out with the oils it would have saved me so much time.
But I never did!   IN A HURRY? I buy my oils here!
What Are Essential Oils?
They are found in plants, seeds, bark, stems and flowers. Have you ever peeled an orange and squeeze the peel. That is the essential oil of the orange. Indian's have used essential oils to heal and that goes back to the egyptians they also used essential oils for healing.
Why The Sudden interest in Essential Oils?
For me and I'm sure for many others like yourself. The healthcare system is crashing down on us with outrageous bills and very little coverage. You have to jump through so many hoops to just see a doctor these days and the expense is outrageous. If you've read my blog you will know that I had a gallbladder problem the last couple of years and last July I took matters in my own hands and healed myself.
So naturally I would be interested in learning more about the healing properties in essential oils. And I really didn't know much at all. I was putting the peppermint on my shirt remember. So I wasn't getting all the benefits I could have. I'm learning more and more everyday and becoming a crazy oil lady that loves her oils so much she shares them with everyone that will stand still long enough for her to tell them why they should love oils too!
Oh Well, my family is used to that already! 🙂
Did You Know?
Americans spent $3.2 trillion Dollars on healthcare last year!
20% of Boys are diagnosed with ADD and they are being drugged for being boys! That's why I homeschooled my youngest. He did NOT have ADD but the school insisted that he did.
That 75% of oils on the market is 75% Synthetic!!
Let me give you an example. Essential oils is super concentrated and when you use one drop of peppermint oil it's like drinking 23 cups of peppermint tea. A little goes a long way. That's a lot! Now just imagine with me that that peppermint field had pesticides on it to get rid of weeds and they used more chemicals to squeeze out the plants to make the oils. When you use cheap oils that's what you're getting TOXIC YUCK!
Did you know that it takes 60,00 roses or 2,160.000 rose petals to make just 1 oz. of rose essential oil?
It's like eating one apple from a tree. When it has pesticide on it you are eating a little bit. But with essential oil it takes so much plant material to make the oil that it's like you're eating the whole tree of apples with pesticide just from that one drop of oil. I can't let that into my house anymore. And I'm sure you don't want that either for your family.
Why Use Essential Oils?
Enter essential oils or I like to say "plant medicine" and our people have been using plants for thousands and thousands of years for their Natural healing properties. So don't let those little brown bottles fool you. Those beautiful oils with their amazing scent have a very powerful healing power in them. They also work much faster than herbs. For example 1 drop of Peppermint essential oil is the equivalent of 28 cups of peppermint tea! Wow!
They are effective! The oils works with the body to address issues and root causes on a cellular level. Hundreds of different compounds provide complex and versatile ability to combat threats without building up resistance.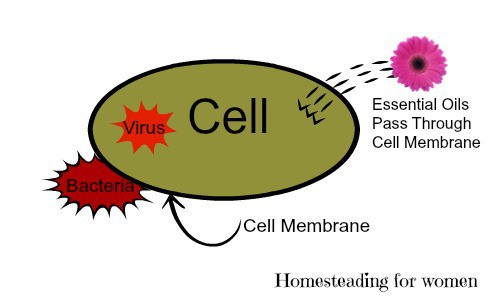 Essential Oils Have Changed My Life!
It took me a while! But I finally found some beautiful oils that really work and have completely changed my medicine cabinet with all natural healing oils. I now use my oils on a daily basis for me and my family. For years I was using the cheapest oils I could find. Not realizing how fantastic high quality oils can be for me and my family and they all smell AMAZING! The cheap oils I have really stink because they are man made with synthetic fillers. No wonder I quit using them. Yuck!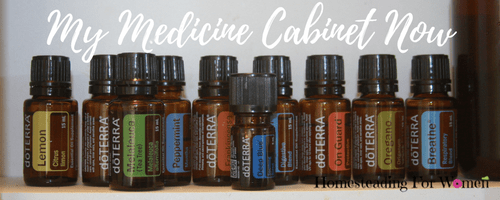 They Can Change Your Life Too!
Believe me when I tell you I did my homework on all the oil companies out there and some of what I found was downright SHOCKING! So I picked doTERRA for many reasons.  I have a tub full of old oils that I've collected over the years, some of them are cheap and some are not.
There is just no comparison to the awesome smell of doTerra's oils. They are so beautiful I want to smell them all the time, they are just that awesome.
And they work! Really!
My hubs is even asking for them daily, and that's got to tell you something right there. He never did that before with my other oils.
And doTERRA is outrageously committed to sourcing the best oils in the world, they are helping the farmers earn a good income for their families, there in turn the farmers produce the finest quality oils possible. They help them build a community of schools for their kids, or give them mini loans or even add a much needed water supply to some third world farming communities, which is really awesome.
Because the plants are grown where they are used to growing and not planted in America where they are not native. That means the plant is happy and grows at it's best possible way. Providing small farmers the income they so desperately need to help their families. doTERRA works right with the farmer, cutting out the middleman who unfairly takes a big cut of the profits.
I love that!
And the best part is that they are free of chemicals and they work! Did I say that already? 🙂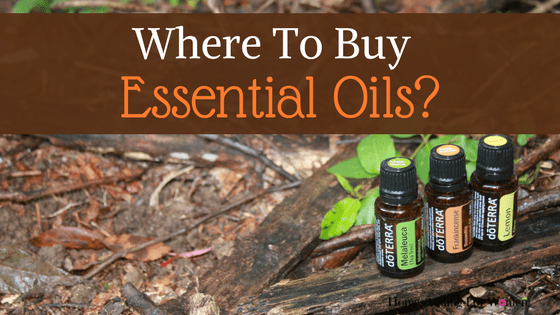 So Where To Buy Essential Oils?
I recommend starting with a wholesale membership, even if you are brand-new to the idea of essential oils. As a wholesale member (Wellness Advocate), you'll enjoy:
Wholesale pricing on everything you order (that's a savings of 25% on everything you buy)
The ability to start off with a special enrollment kit
No minimums, quotas, or obligations
Tons of trainings from me and my team.
You'll also have the chance to take advantage of the Loyalty Rewards Program, which gives you even deeper savings, on top of your 25% off!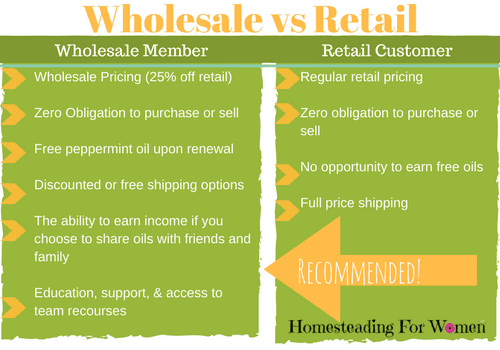 It only costs $35 for an entire year's membership (that's cheaper than Costco!), and you get an even better deal with you sign up with a kit! 
How Do I Get a Kit?
One of the main benefits of signing up with a Wellness Advocate/wholesale account is that you have the option of purchasing an enrollment kit. These kits allow you to start right off with all the most popular oils–plus your enrollment fee is automatically included. There are several options to choose from, but my favorite is the Home Essentials Kit. The Home Essentials Kit ($250) This is the kit I started with and use on a daily basis. If you buy a kit today I have a special for you some FREE OILS!!
Yes, I love Free Oils!
If you buy the family essentials kit or the aromatouch diffused kit then you get to pick one oil you want: Wild Orange, Lemongrass or Lime!
If you buy the Home Essentials kit, the one that I started with you get to pick TWO oils for Free! One of the three I mentioned above.
If you buy the Natural Solutions kit, then you get to Get all THREE oils for FREE! Awesome! Just click the button below and get started but if you need help or want to chat about what your needs might be then just send me an email and we can talk about what would be best for you and your family.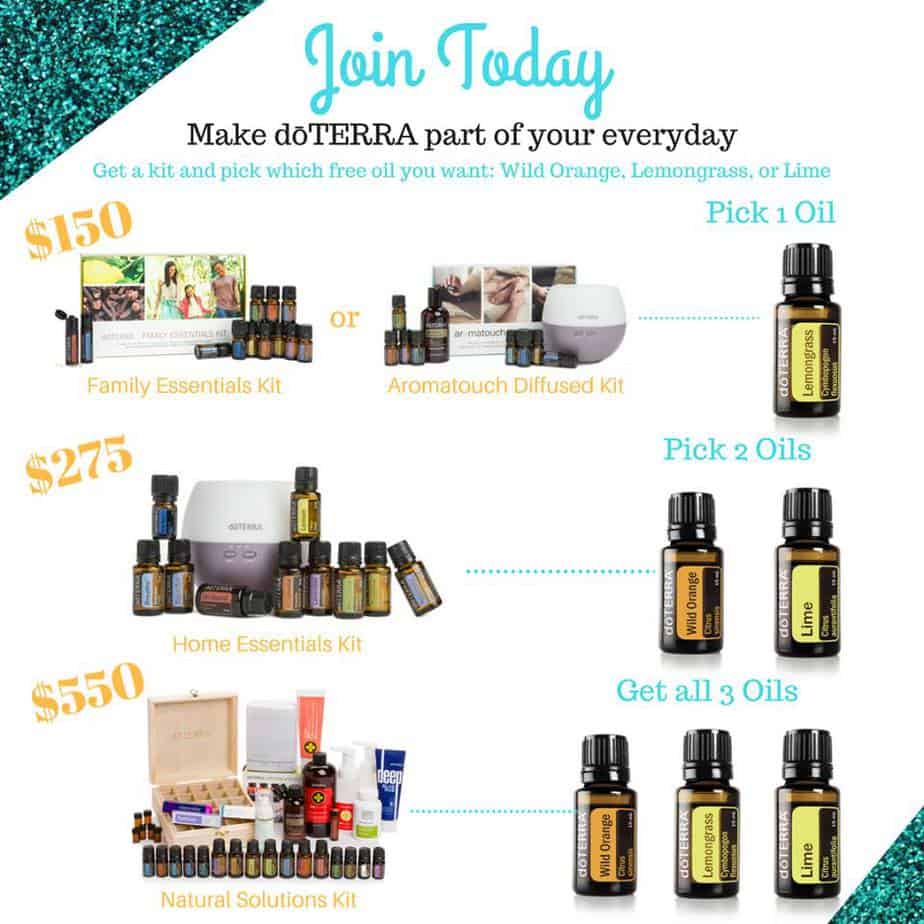 FAQ:
Are there any required minimums?
Nope– you can order as frequently (or infrequently) as you like.
So, what's the catch?
There isn't one! There are no hidden fees, obligations, quotas, minimums, or strings-attached. Just high-quality essential oils, and as much help and support as you need.
Do I have to commit to sell the oils to sign up as a wholesale member?
Nope! Although building a team is an option, it is absolutely NOT a requirement as a wholesale member.
Do I have to start with a kit?
No, the kits are optional–but definitely the best value.
What's the Loyalty Rewards Program?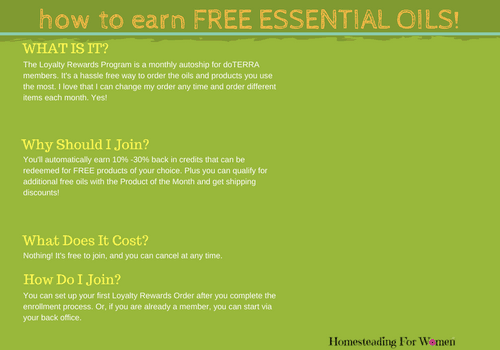 The Loyalty Rewards Program (LRP) is the smartest way to buy doTERRA. The LRP is an optional monthly autoship program that rewards you for placing regular orders. Basically, you get free stuff for being a loyal customer. That means I can get free oils and add to my collection over the months rather than buying them all at one time. Sweet!
Email me if you get stuck or need help with anything!
Michelle 🙂