*posts may contain affiliate links. learn more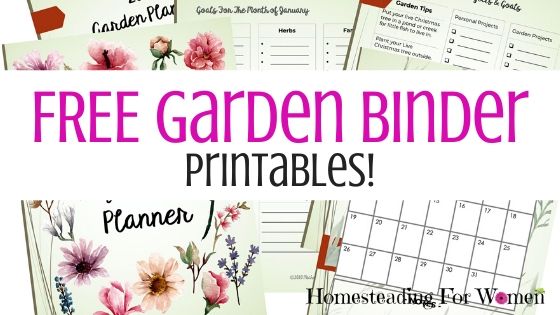 Organize your garden plans once and for all! All in one place! Just use this Free Garden Binder Printables..slip into a binder and you're all set to go! Get Your's Now!
It feels amazing to finally have all my thoughts and plans in one place. I just gather up my binder and cup of coffee then hide out in my favorite comfy chair and plan away over the winter months.
Just Print and Slip Into a Binder
I love to cut out magazine pages of magazines and  glue then to pages in my Gardening Binder of the flowers I want to grow. A  sort of mini  vision board, It's really fun project to work on in the winter months.
I also gather up my seed cataloges and decide what I want to order, because I already have a list in my binder of the seeds I already have on hand. No more over buying!
I've been making garden journals and giving them away for several  years now and they are a big hit. I just finished this years and printed it out for myself. What this 2020 garden planner includes is a monthly calenders and then I have two pages that have tips of things you should do each month  in the garden. The second page is lined with different tasks to do around the house that you can fill in.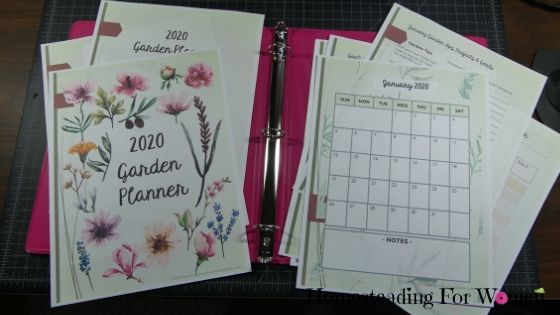 I love the tips because I know  just when I need to transfer my flowers and when to prune. Don't want to trim  my apple tree at the wrong time of  year. This planner is  very helpful. I also created a list of 5 tasks that I  want to work  on during the year and lined paper to write  down things to  do each month so I can stay on task all year and finish those goals rather than putting them off for yet another year.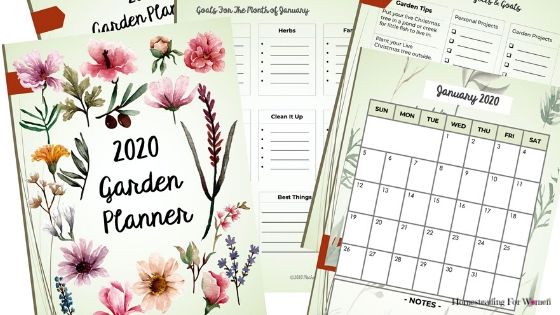 I use my Main Garden Binder that's in my shop for keeping track of all my planting, what seeds I have, keeping  track of harvest and a lot more.
Now when Spring does finally get here. My plans are all set and I can get right  into gardening. I  know just what  to do. Don't forget to get your Free Garden Binder Printables… Grab Your Copy Today!