*posts may contain affiliate links. learn more
Farmers Homestead Clothesline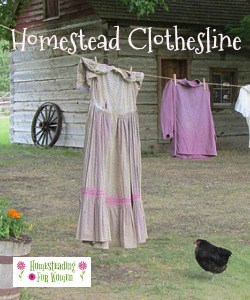 I'm starting what I call "Farmers Homestead Clothesline". Isn't that cute! I thought it would just be great for my homestead blog to have some kind of news update on the goings on at the Farmerville homestead and what better why to do it is at the "clothesline".
Not everyone is familiar with hanging the clothes out on the line to dry but I am. That was one of my many jobs growing up is to get the clothes washed each week, hung on the line to dry and then to bring them in before night fall.
After I was married, I didn't even have a drier for many, many years. Just the other day, Farmer hubs asked if I wanted to hang the clothes out to dry. I whined "No I do Not!" Lol!… I was busy! 🙂
So back to that super cute picture of my "Chip". She is my newest member of the Farmer Homestead. Chipy the Chihuahua! She just turned one last month. She has been so much fun! I decided I needed to get a new pup to help my older dogs live longer. I've raised dogs my whole life and they do better when they have something to do each day, rather than lay around all the time.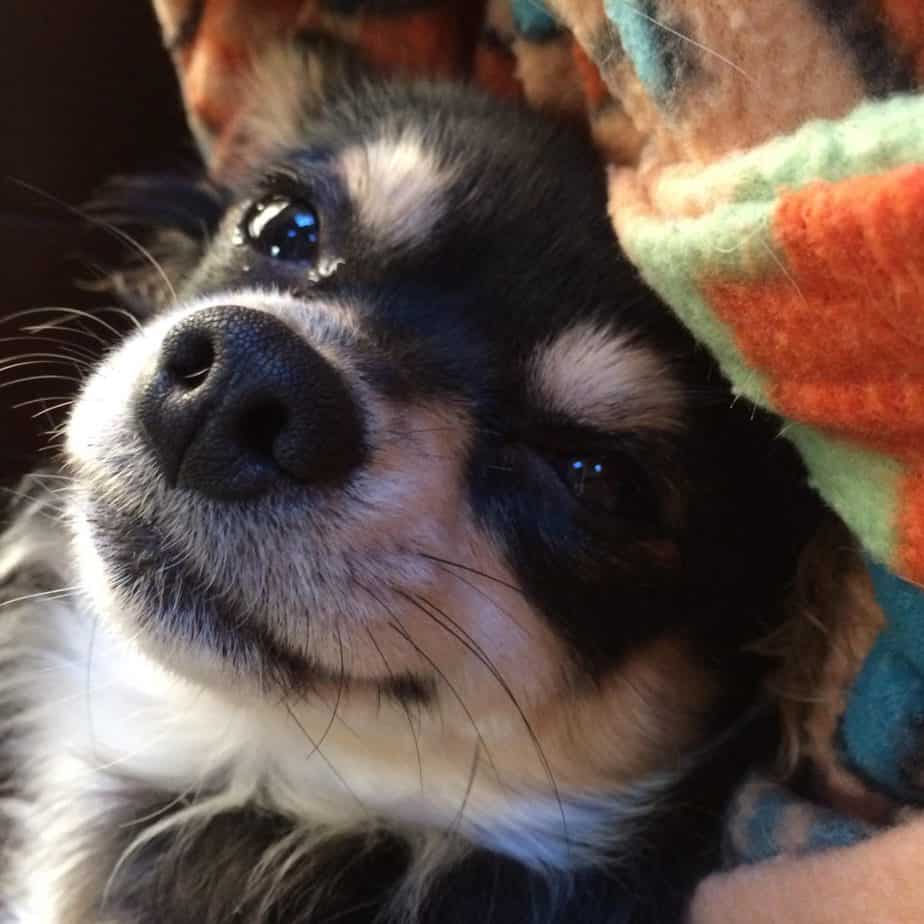 All of my dogs are 10 years old or older. They are like my kids, I don't want to lose any of them and want to prolong their happy life as long as possible. So Farmer husband and I decided to get a new puppy last year. What we didn't expect was that she has been a pure joy to all of us not just the dogs. And Chip is the ruler of the house already. 🙂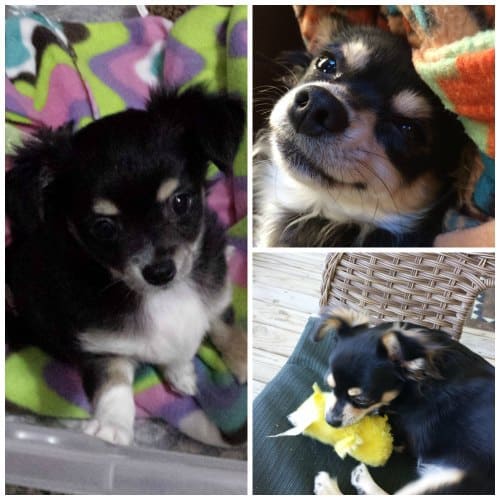 She took over right after she was able to run free in the house and became a control freak over all the dog toys not letting any other dogs play with them. No matter how many she gets, she plays with them all. Too funny! All of the dogs get along with her and they for sure keep them from laying around all the time. Her best friend is Neil, you'll be meeting him soon.
I decided she should be included in my blog because she is such a big part of our lives and she is really funny! I can't wait to tell you guys what all she has done to us. You will be laughing at her shenanigans. I'll be adding little bits about her each week. And you'll get to meet the rest of the Farmerville dogs in my Homestead Clothesline posts.
Do you have any dogs or cats? I would love to hear about them. Head over to my facebook page and share a picture.