This post contains affiliate links. Click here to read my full disclosure policy.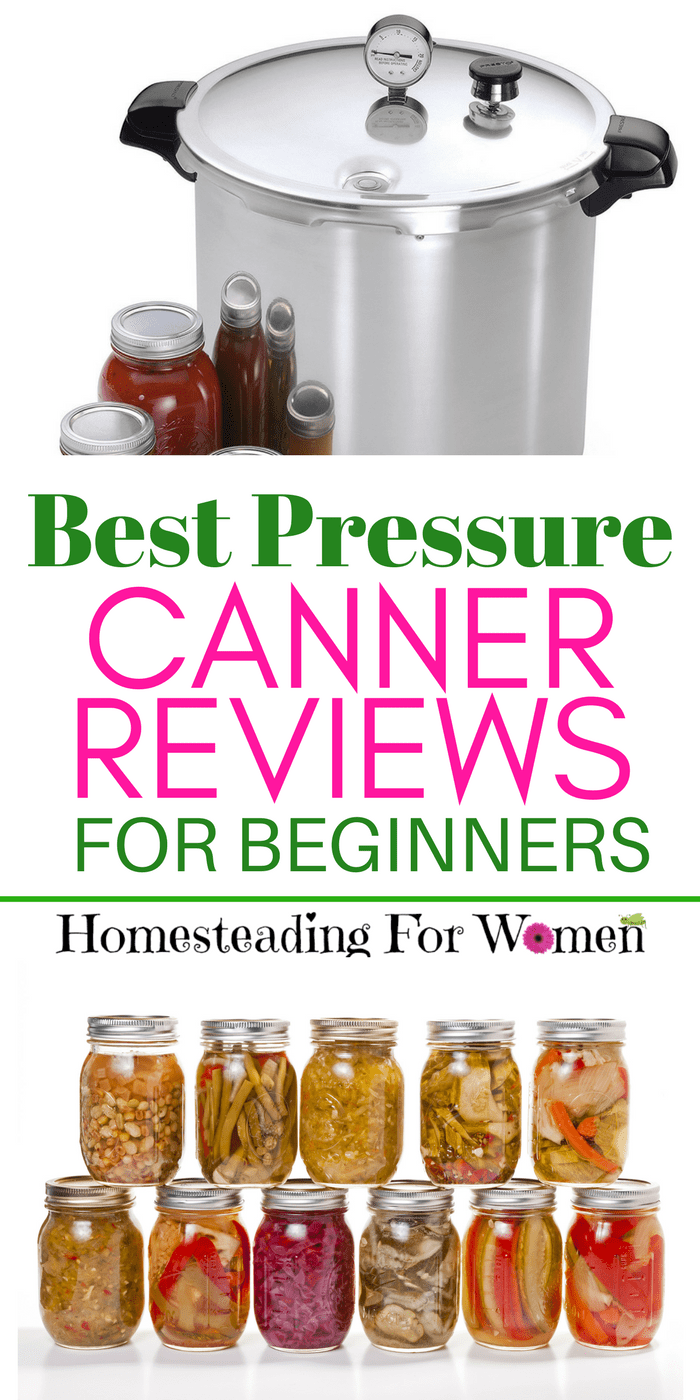 Are you getting ready to start canning for the first time? Me too! I decided to take the day and really search out which would be the best Pressure canner to use. I have Grandma's old one but will it still work? I think I might just get a new one so I looked at my favorite online store and picked out a few to talk about and created this post of the Best Pressure Canner Reviews For Beginners.
I wanted to buy a new pressure canner. But there are so many to choose. One of them I picked out at first wasn't even a pressure canner! But it looked like one. Be sure to read the descriptions fully. I picked out the Top Rated ones and read all the customer reviews. I wanted something super easy. I don't want to spend a whole day learning how to use the thing. I just want to can a few cans of green beans and tomatoes. Here's what I found.